James McCartney
Sasquatch! Music Festival, Gorge Amphitheatre, Quincy, Wash.
(May 25, 2012) (John Davisson)
tucson.com
James McCartney comes home
Cathalena E. Burch
Arizona Daily Star
May 24, 2016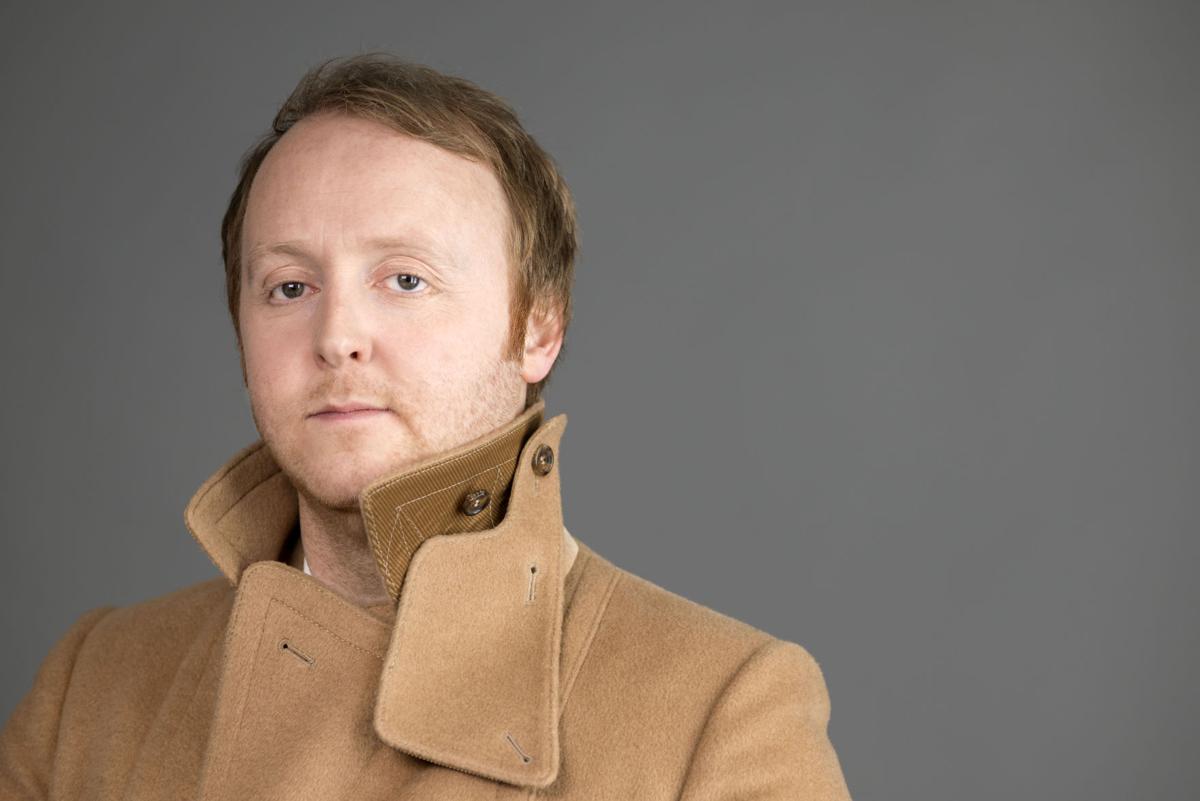 James McCartney never lived in Tucson, but he has fond memories through his late mother Linda, who attended the University of Arizona and died here in 1998.
Courtesy The Press house
James McCartney has some fond memories of Tucson.
His mom and dad, Linda and Paul McCartney, were residents here in the late 1970s and although James McCartney was born and raised in England, he says Tucson and the Southwestern United States are among his favorite spots in the U.S.
"I love the Southwest, especially Tucson, because my mom loved it there so much," he said in an email interview to chat about his U.S. tour that brings him to Club Congress on Friday, May 27. It's his first show in Tucson since he played Congress in 2013.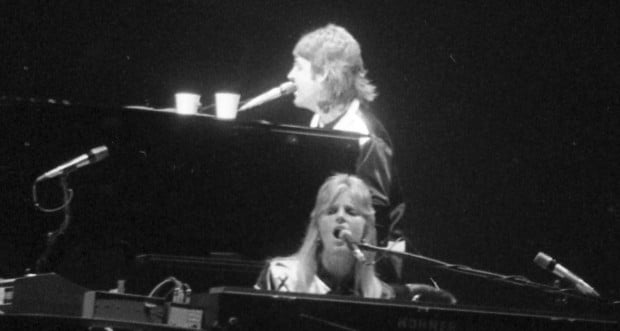 Linda McCartney sings with Paul McCartney (background) and Wings in concert at the Tucson Community Center on June 18, 1976.
Photo by Lew Elliott, Tucson Citizen
McCartney, 38, proved to be a man of few words in the email interview. We asked him about his show and he promised it would be "a lovely experience." But in a 2013 interview with Rolling Stone magazine at Coachella, McCartney opened up about his music and his family.
McCartney told Rolling Stone that his late start in music — his first concert was in 2009 — was for different reasons, but a big one was coping with his mother's death.
"My mom's death was a big part of it, just grieving. I was heavily into Nirvana and I still am, but when I was 23 I got disillusioned by music," he told the magazine. "Then I just focused more on myself and gave up music for a while. It was definitely inside me. I was writing songs, I was doing artwork."
In our email interview with him this week, McCartney said he was looking forward to getting back to the U.S. His tour, to promote his weeks-old album "Blackberry Train," takes him from California to Oklahoma through late June. He's mostly doing small venues like Congress.
"Every audience is different, whether a different city, state or country," he said. "I love connecting with them."
He also is a big fan of American vegan fare and said he looks forward to "sampling all the great vegan places around the country" and seeing old friends he's made along the way.
Contact reporter Cathalena E. Burch at cburch@tucson.com or 573-4642. On Twitter @Starburch
If you go
What: James McCartney in concert with Tucson's Sweet Ghosts.
When: 7 p.m. Friday, May 27.
Where: Club Congress, 311 E. Congress St.
Tickets: $12 in advance at ticketfly.com or $15 at the door; 21-and-older show.
www.fresnobee.com
James McCartney brings angst rock style to Fulton 55
· Comparisons will be made to James McCartney's famous dad
· Younger McCartney shows off impress guitar skills
· Each tune presented with large degree of angst rock
BY RICK BENTLEY
MAY 13, 2016
James McCartney takes the stage at Fulton 55. Rick Bentley/The Fresno Bee
The small crowd that showed up at Fulton 55 late Thursday, May 12, saw how James McCarthy, son of Paul McCartney, has the musical skills of his dad when it comes to playing guitar.
That's where the similarities end.
The last thing the younger McCartney needs is someone else comparing him to his famous father. It's inevitable comparisons are going to be made seeing that his dad performed in Fresno a month ago. His father rolled into the massive Save Mart Center aboard a production filled with a stage that rose to the rafters, a lighting system that rivals most small airports and a backup band that could lead their own tours.
James McCartney stood alone on the small stage in the steampunk inspired club slamming his fingers up and down the black Stratocaster as he chugged his way through tunes from his CD "The Blackberry Train." The show was so close and intimate, at the end of his 45-minute set, it would have been easy for James McCartney to have shaken the hand of everyone in the audience in under five minutes.
Whether you prefer the massive approach of the dad or the stripped down show of the son all comes down to taste. There's something to be said about being able to up close and personal with an artist to really see what's going through their mind as they play different tunes.
James McCartney's album has all the ups and downs of a young solo artist with tunes like "Ring a Ring O'Roses" having the musical textures that would make the cut a perfect fit on a hard rock radio station. On the other hand, "Unicorn's" forced lyrics and mix of sharps and flats defies any kind of commercial appreciation.
This is the kind of an album a young artist produces as a signature sound is sought.
All of his songs were presented with the kind of angst rock feel one would expect from a musician who has had to live under an imposing shadow. The problem is that too often the emotional angst can come across as a feeling of indifference. At least one Fulton 55 patron commented "Does he have to look so bored."
McCartney didn't little to suggest he was enthusiastic about performing. He walked to the stage - that featured only an amplifier, microphone and second guitar - and immediately started his show. His dad doesn't need an intro but the son should at least take a second to say something to start the performance. His verbal connection with the audience rarely went past a couple of words.
Of course, no one goes to a performance for witty banter. McCartney provided a musical show that spotlighted his musical skills and that's why tickets get sold. But, there is a difference between coming across as personable and having no personality.
McCartney's time on the Fulton 55 stage, as raw and bare as it was, showed that if all he cares about is creating music, he was smart to follow in his father's footsteps. If the local show is an example of the kind of stage presentation to expect from the younger McCartney then it is really unfair to compare him to his dad. Both are talented in their own way but this is a prime example of when it comes to showmanship, it's not a case of like father, like son.