www.nzherald.co.nz
Sir Paul McCartney gushes over Bay's beauty
By: Andrew Ashton
Hawkes Bay Today
16 Dec, 2017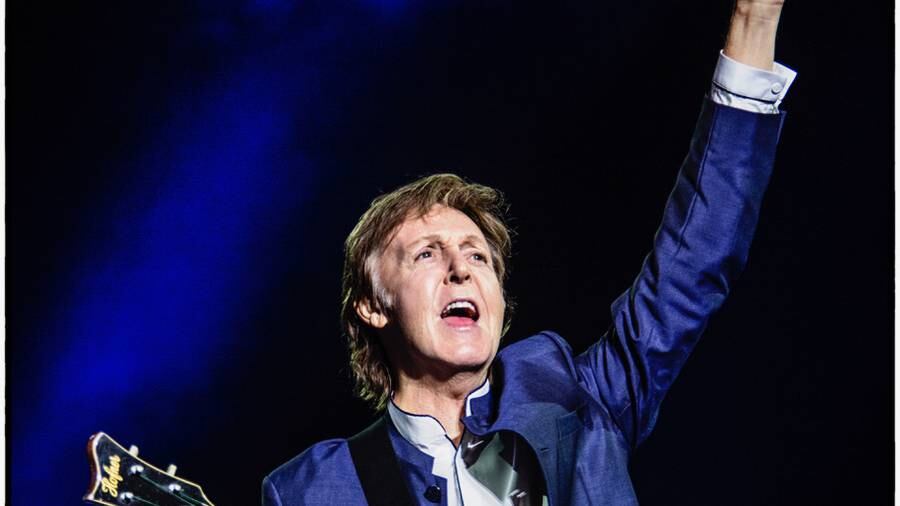 Sir Paul McCartney has been talking of his love for Hawke's Bay ahead of tonight's concert in Auckland. Photo / File
Former Beatle Sir Paul McCartney has been talking of his love for Hawke's Bay's natural beauty, during a low-key stopover before playing a stadium concert in Auckland.
Speaking to radio presenter Mike Hosking yesterday, the music legend said he was enjoying being back in New Zealand and specifically Napier, which he said had "echoes of Scotland".
"It's fantastic, it's beautiful countryside and I had a day off so I thought I'll come and find somewhere really sweet and this is fantastic, beautiful," he said.
Sir Paul added that he had "great memories" of touring New Zealand with the Beatles in 1964, including the Maori welcome they received at Wellington Airport.
"The main memory is rubbing noses with the Maori … to you I'm sure that's kind of, you know, ordinary but to me that's like I don't do that every day so that's pretty amazing."
McCartney told Hosking that touring concerts had changed enormously since the pre-Beatles days as the Quarrymen, when he and John Lennon played through a shared amp.
"From when we started out it's a completely different thing. We started in a van."
In particular sound systems were now much more advanced than the baseball public address system the Beatles used at Shea Stadium in 1966.
"We couldn't get heard above the screaming girls."
Two videos posted to the official Paul McCartney Facebook page on Thursday night and Friday morning showed the 75-year-old rocker in front of a backdrop, thought to be at The Farm at Cape Kidnappers, in Hawke's Bay.