.
www.instagram.com/tommymerrill
One more to go!!! #paulmccartney #freshenuptour #dodgers
www.instagram.com/djchrisholmes
Game on! Let's play two @paulmccartney #freshenuptour #dodgerstadium
www.instagram.com/ricknrollrocks
THE MOST EPIC DAY IN DODGER STADIUM HISTORY BESIDES WINNING THE WORLD SERIES - AND THE BEATLES PLAYIN CHAVEZ RAVINE IN 1966
SIR PAUL McCARTNEY WILL BRING THE MAGIC OF THE BEATLES AND HIS SOLO CAREER FOR A UNPRECEDENTED 3 PLUS HOUR SHOW WITH NO OPENING BAND - ❤️❤️❤️❤️❤️🌴🌴🌴🌴🌴🌴🌴❤️❤️❤️❤️❤️
LOVE ME DO BOO BOO / SOLD OUT #paulmccartney #freshenuptour
www.instagram.com/rnagyphotography
Paul McCartney at Dodger Stadium Los Angeles, CA #paulmccartneyconcert #paulmccartney #thebeatles
#music #losangeles #california #dodgers #stadium #robnagy
ww
w.instagram.com/normankelsey
Don't say Goodnight, Tonight! It's time to Freshen Up for Paul McCartney! Second row. Yeah! Yeah! Yeah! #PaulMcCartney #Paul #McCartney #SirPaul #Macca #FreshenUpTour #FreshenUp #WorldTour #EgyptStation #TheBeatles #Fab #Beatlemaniac #Dodgerstadium
www.instagram.com/reverenddankxlu
Dodger Stadium set up for tonight's Paul McCartney show! #dodgerstadium #paulmccartney
www.instagram.com/bob.belli
Welcome Back #paulmccartney #paulmcartney #paulmccartneyconcert #dodgerstadium
www.instagram.com/kaspersfigure
Hot date tonight!! 😍
#paulmccartney #dodgerstadium #fun #love #spolied #happy #life #blessed #music #concert #wifelife
www.instagram.com/shinyleafonwind
Rocking out with Sir!!! #paulmacartney #dogerstadium #freshenuptour #freshenuptour2019 #beatles
#bucketlist #goat #rockout #concert #bestlifetour #bestlife


— Roxy (@RoboRoxy) 14 de julio de 2019


— ThunderGod (@thorthunder24) 13 de julio de 2019
twitter.com/TheBeatleBR
Paul McCartney na sua passagem de som em Los Angeles (13/07) (credits: tameikadawkins & alex77mena)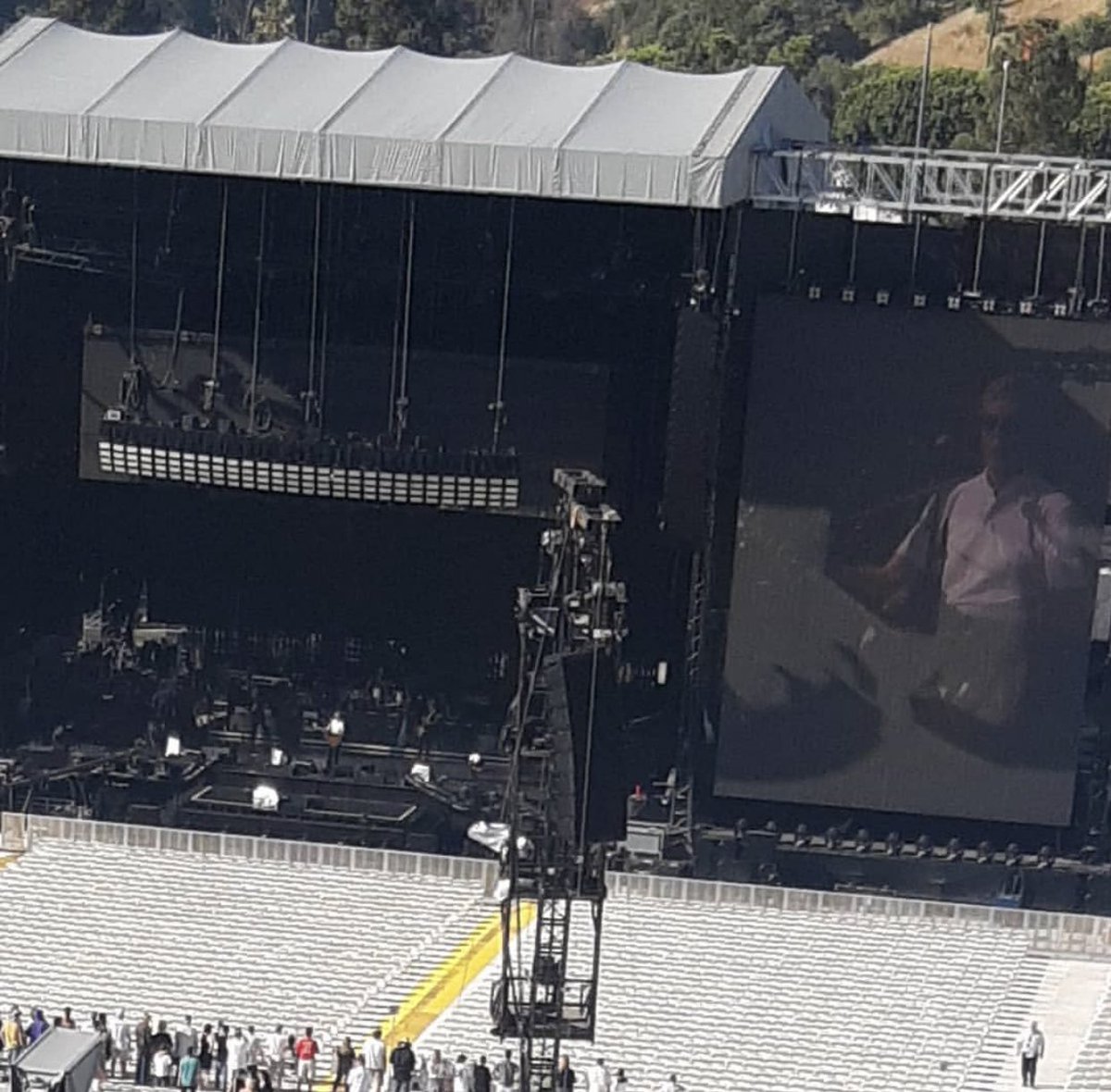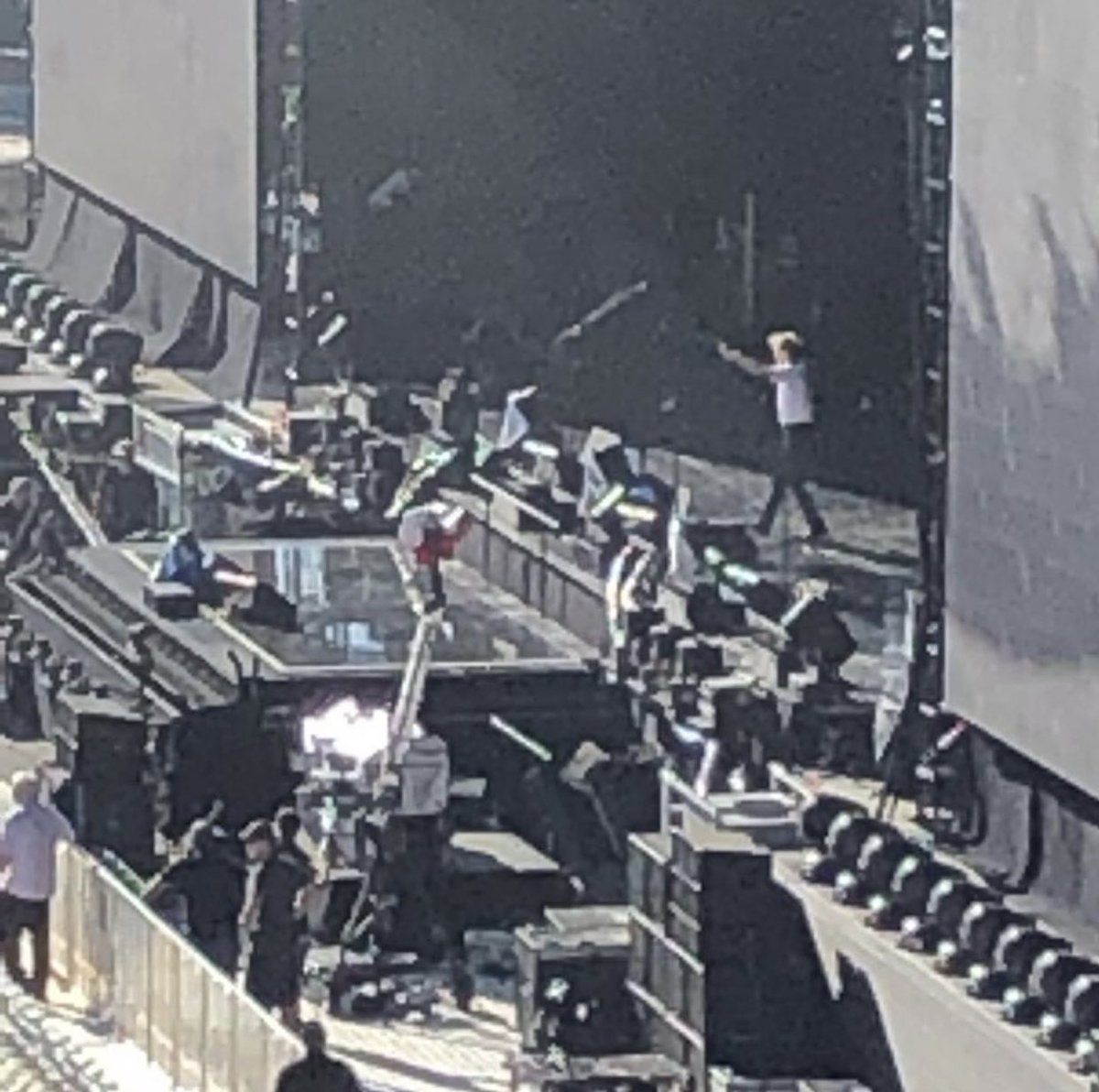 www.instagram.com/lamodmom
#soundcheck with @paulmccartney I took him some Vegan Swag! @thestandlaguna
www.instagram.com/adgbass9
Date night with the wife & a Beatle 🤘😎🤘
www.instagram.com/pjlove10
We're here! @paulmccartney #dodgersstadium
www.instagram.com/lolo2you
Sir Paul ❤ #paulmccartney #dodgerstadium
www.instagram.com/jennadmartin
#paulmccartney #drivingthebirdswild
www.instagram.com/lilycabrera
#paulmccartney #paulmccartneyconcert #dodgerstadium with @fan_skyway #concertphotography #oneofthebeatles ##sirpaulmccartney
www.instagram.com/dianarodgers_
#paulmccartney Dodger Stadium 😘
www.instagram.com/jeffreysoffer
Saturday evening July 13th and I'm at Dodger Stadium in Los Angeles watching Sir James Paul McCartney MBE and his band perform during the Freshen Up Tour in support of his album "Egypt Station." 2019 Freshen Up Band Members:
Sir Paul McCartney
Rusty Anderson
Brian Ray
Abe Laboriel, Jr.
Paul Wickens
Pictured: Sir Paul and his band at Dodger Stadium in Los Angeles, California playing "Let Me Roll It".
twitter.com/JoeSpeaker
Just hanging out at Dodger Stadium watching Sir Paul McCartney with @Iggylicious As one does.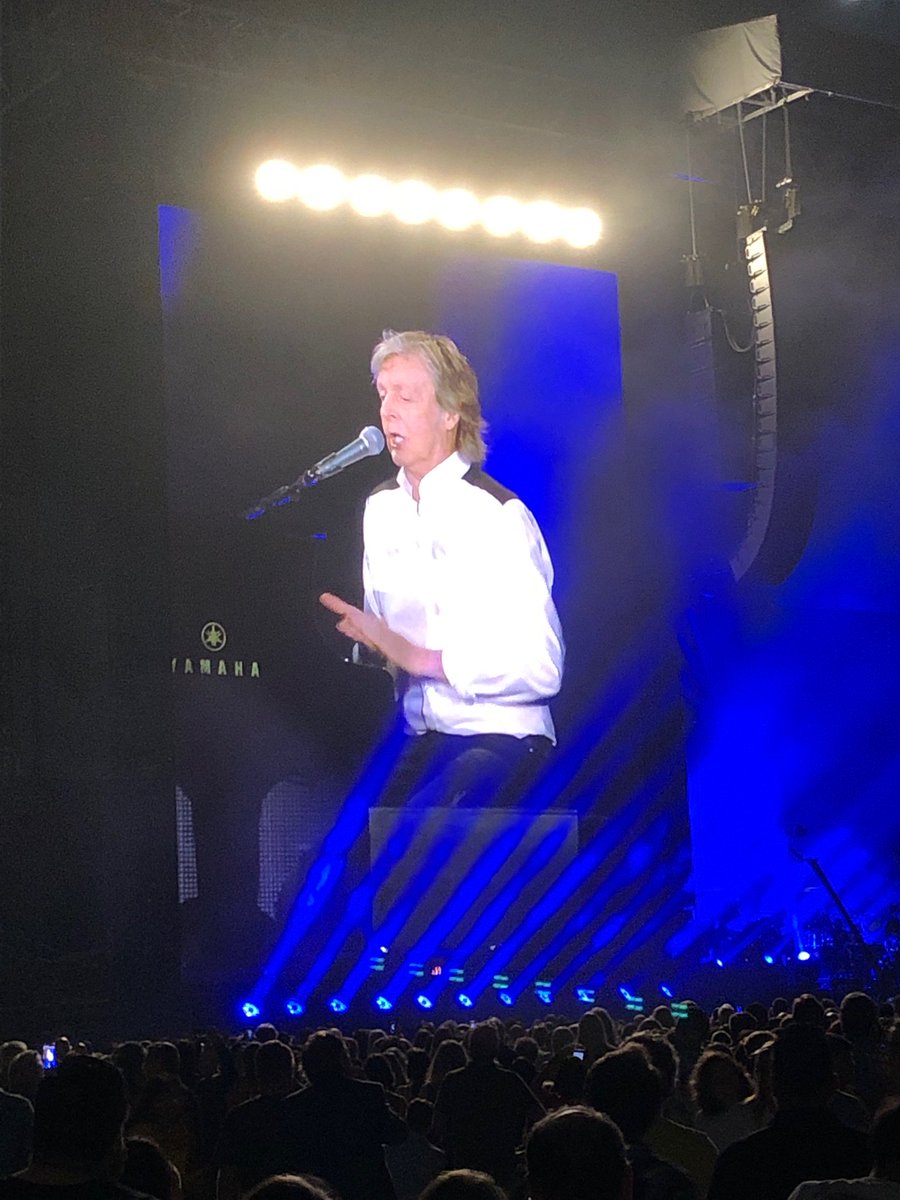 twitter.com/zion_szn
I'd rather watch

@Zionwilliamson

perform but I guess

@PaulMcCartney

is ok too lol.



www.instagram.com/the_vintage_goth_
The Beatles music changed my life and quite possibly saved my life. I am honored to see Paul McCartney in concert. He'll never know how much I appreciate him. #thebeatles #paulmccartney #freshenuptour
twitter.com/d_blue_mom57
No Boys in Blue but lots of fireworks at Dodger Stadium. Paul McCartney bringing it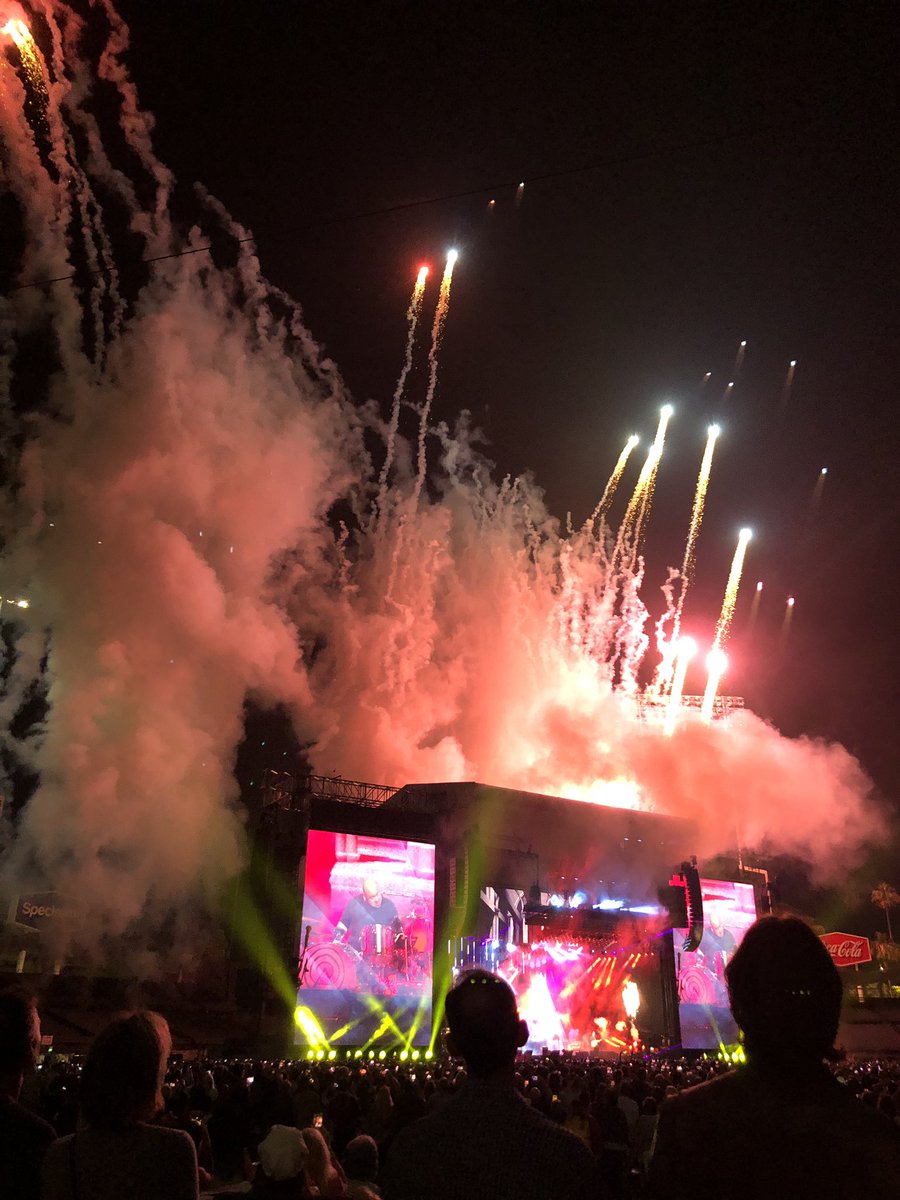 www.instagram.com/ktfaye1
So tonight this happened at the Paul McCartney show at Dodger Stadium... #paulmccartney
#ringostarr
#beatles
#dodgerstadium
www.instagram.com/salem1974
So... this happened. Paul McCartney and Ringo Starr together again. In front of me. I can die now. #thebeatles #paulmccartney #ringostarr #reunion #dreams
twitter.com/LosFelizLedger
Ringo Starr and Joe Walsh make surprise appearances tonight at #PaulMcCartney concert at #dodgerstadium. Thanks for an amazing Mother's Day gift! @ccohen13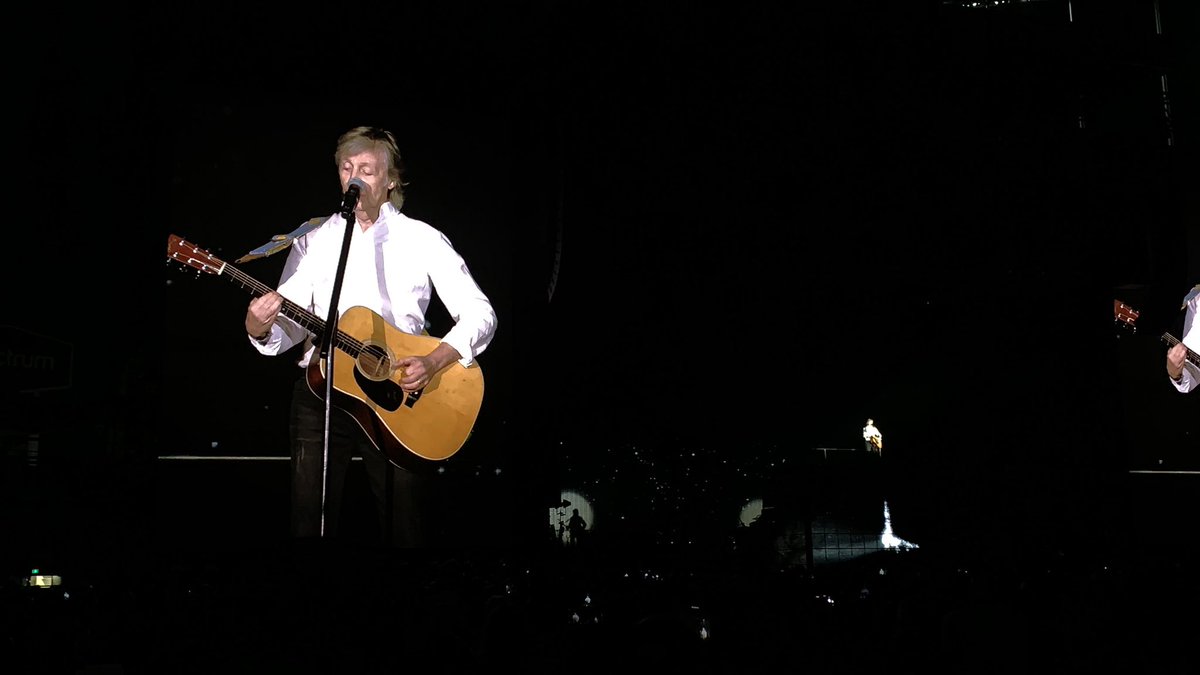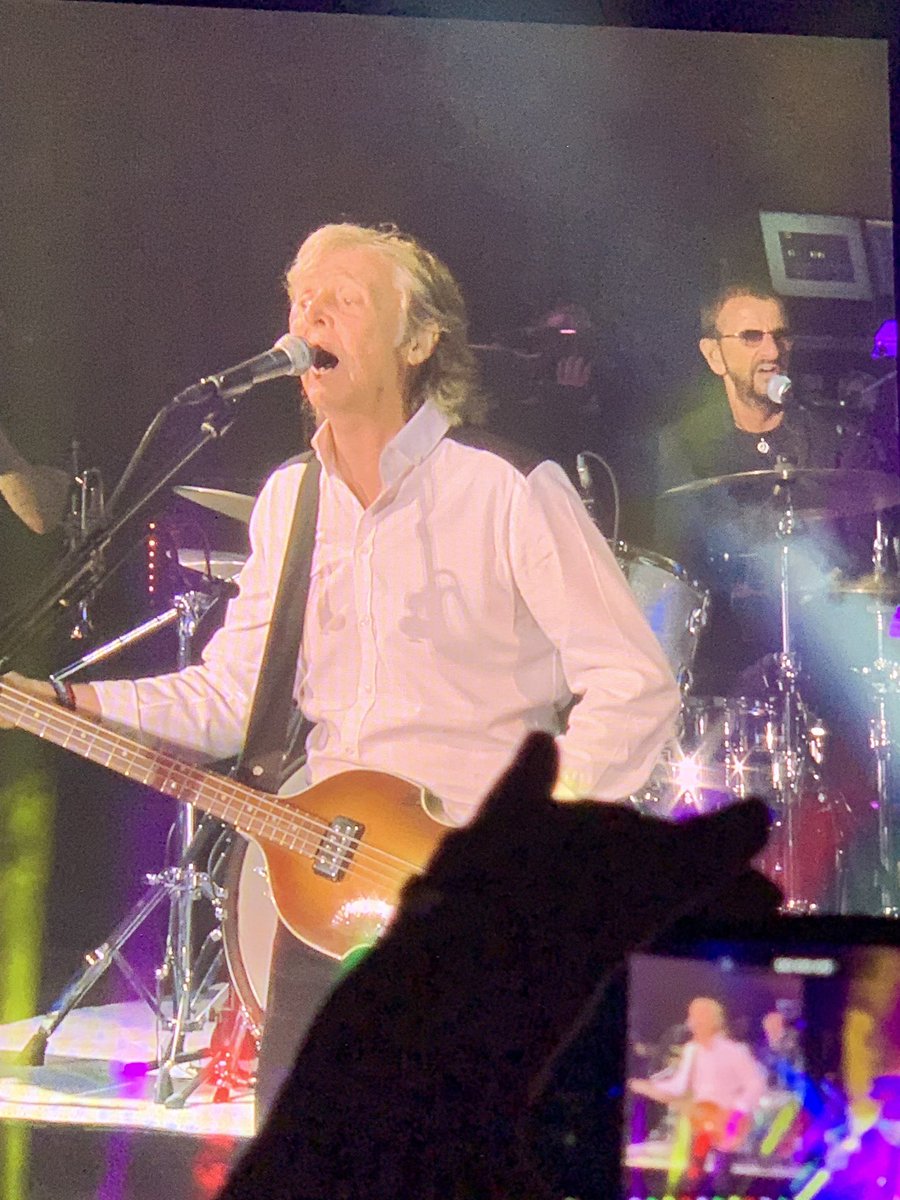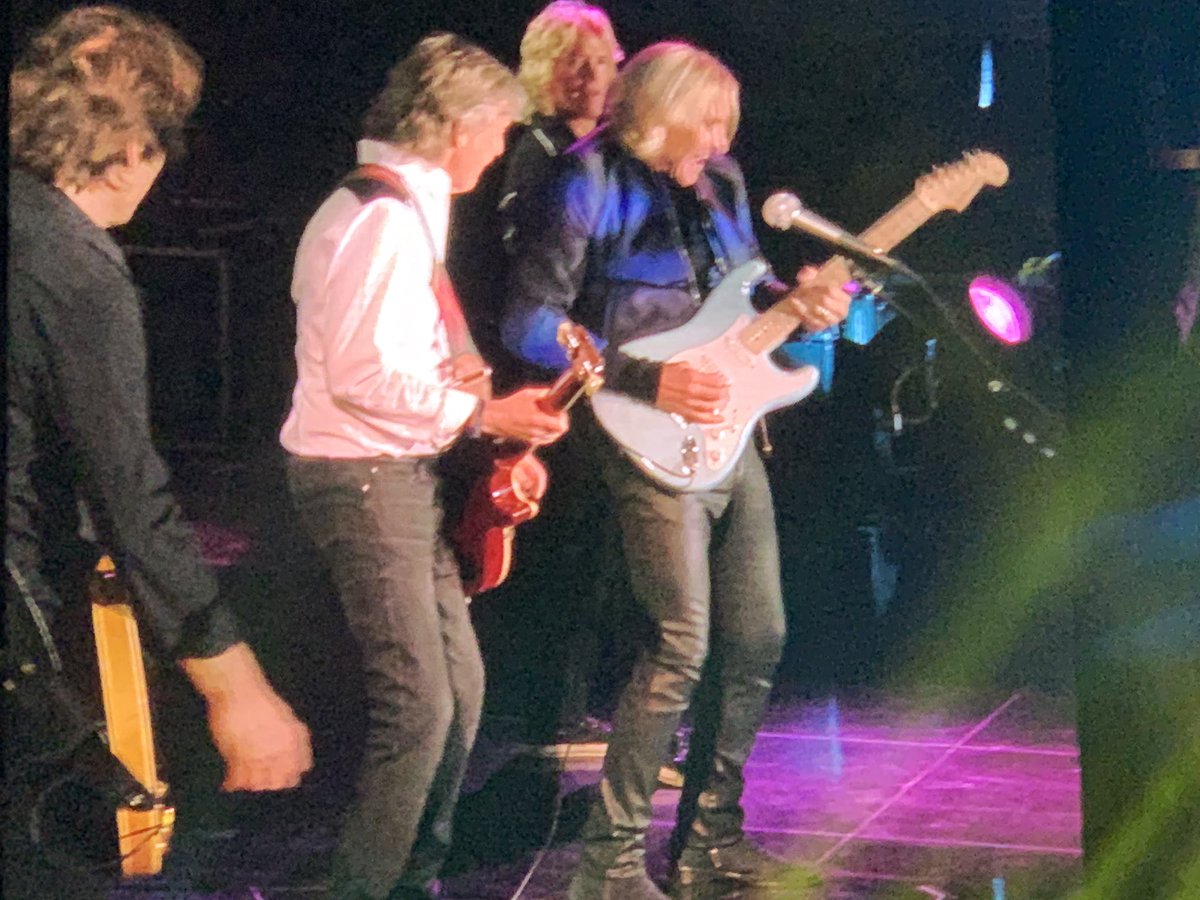 SEE
LIVE IN PERISCOPE :
https://www.pscp.tv/w/1rmxPeXOjnqKN
https://www.pscp.tv/w/1lPKqoepgLYJb
https://www.pscp.tv/w/1MYxNdPjWrNGw?t=17m3s
https://www.pscp.tv/w/1RDGlvNnMvVxL
https://www.pscp.tv/w/1ZkKzrAddqrKv
SEE LIVE IN TWITTER :
https://twitter.com/i/broadcasts/1OdKrvLAeRqKX