www.bizjournals.com
Paul McCartney autographs woman's foot (and other Greensboro concert highlights)
Mark Sutter
Editor-Triad Business Journal
Oct 31, 2014
Sir Paul McCartney said it was "a first."
"And a last," he added.
But there he was, on the stage of the Greensboro Coliseum, autographing the foot of a woman he had earlier spotted in the audience holding up a sign that read, "Trick or Treat, Sign My Feet."
McCartney joked about the apparently Halloween-themed sign a couple times during his sold out Greensboro performance, then surprised the audience during an encore by bringing up the woman, who identified herself as "Nina," for a signing, which he said he had more or less "promised."
McCartney first sprayed Nina's foot with water or some sort of cleaner and wiped it off with a towel, coyly looking at the audience and shrugging as if to say, "Hey, whatya gonna do? It has to be done."
Then sign it he did. The remaining question: will Nina ever wash her foot again?
Other highlights from the show:
- McCartney paid tribute to two of his Beatle bandmates, both now deceased. He played the heartbreaking "Here Today" in honor of John Lennon, which he wrote soon after Lennon was killed. Before playing it, McCartney talked about the importance of telling people how you feel about them because you never know if you'll get another chance.
He also played the George Harrison composition "Something," - first on a ukulele, and then a powerful full-band version. He talked about going to school with Harrison as kids. McCartney got on the school bus one stop before Harrison and they eventually began sitting together and talking about music.
- The show itself was a special effects spectacular, with an endless variety of photos and effects appearing on the video screens behind McCartney, an elevating stage, and lighting and lasers in every color of the rainbow. But the special effects highlight was undoubtably "Live and Let Die," the James Bond theme McCartney composed. The stage exploded with flames and sparks flying everywhere. The pure heat of it all could be felt by audience members far from the stage.
- There was a delay getting into the arena around the entrance to sections 109-11. Louis DeJoy, head of New Breed Logistics, could be seen waiting there too. Soon the reason became apparent: Gov. Pat McCrory was escorted in. New Breed has a private suite near those sections.
- McCartney and his band played a short instrumental snippet of Jimi Hendrix's "Foxy Lady." Afterward, he told a short story about being friends with Hendrix and how after the Beatles released their landmark "Sgt. Pepper" album on a Friday, Hendrix opened a London concert just two days later with the title track. Unfortunately, he also knocked his guitar way out of tune in the process and McCartney chuckled as he recalled Hendrix searching the audience for another rock legend, Eric Clapton, in hopes that Clapton might help him tune the instrument.
- There was at least one glitch during the performance, but McCartney handled it with grace and humor. At one point there was a loud humming in the arena. "You probably think this is part of the show," McCartney told the audience as he and the band waited it out. "It's not." The noise sounded like it was perhaps the coliseum's air conditioning unit cranking up. The noise was stopped after a few minutes.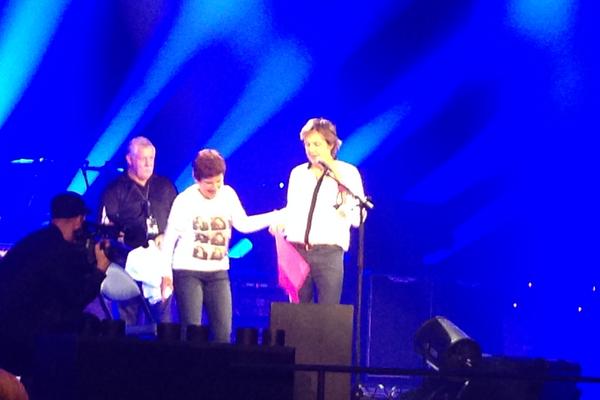 An audience member who identified herself as "Nina," prepares to get her foot signed as Paul McCartney, towel in hand, prepares to wipe it off first.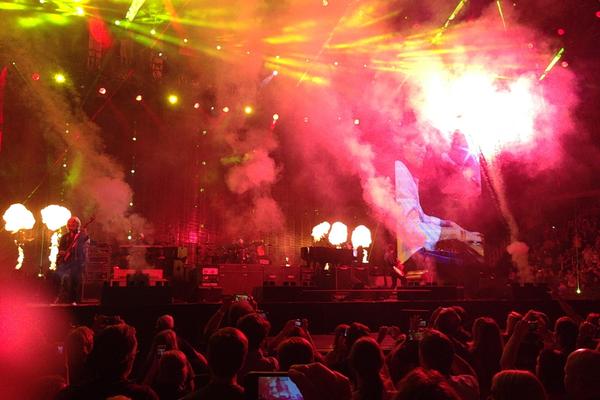 Flames and smoke abound as McCartney and his band play "Live and Let Die," his James Bond theme. McCartney can be see at the piano in the middle of the frame with three balls of flame behind him, as well as on a large video screen just to the right.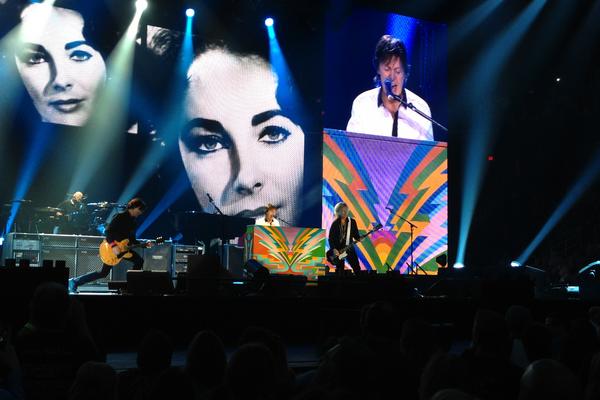 Paul McCartney plays "Lady Madonna" as photos of glamorous female icons, such as Elizabeth Taylor (pictured) flash on the screen behind him. McCartney can be seen center stage at a colorfully painted piano, as well as in the larger image projected on a video screen to his right.
www.bizjournals.com
Paul McCartney at the Greensboro Coliseum
Owen Covington
Reporter-
Triad Business Journal
Oct 31, 2014,
The Greensboro Coliseum Complex called it a "historic event" when they announced Paul McCartney had added Greensboro to his "Out There" world tour earlier this year.
Boy, they weren't kidding.
The sold-out show that included extra promotion and amenities for the British rock legend and his fans became the highest-grossing for the Greensboro Coliseum Complex, and generated plenty of buzz before the boy from Liverpool took the stage Thursday night.
That included a near-Paul McCartney strolling Elm Street in the days leading up to the show, massive banners and billboards welcoming Sir Paul to town and the last-hour release of extra tickets for the show.
Photographer Julie Knight with the Triad Business Journal was there to capture the action and the excitement as one of the biggest names in rock history took the stage.
PHOTOS BY : Julie Knight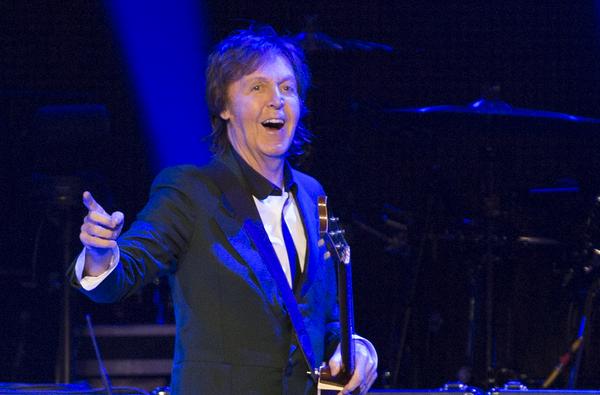 Paul McCartney performs for a sold out crowd at the Greensboro Coliseum on Thursday, October 30, 2014.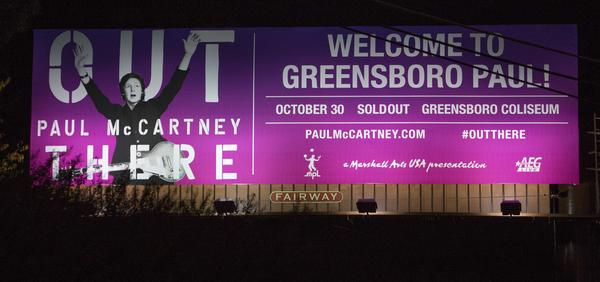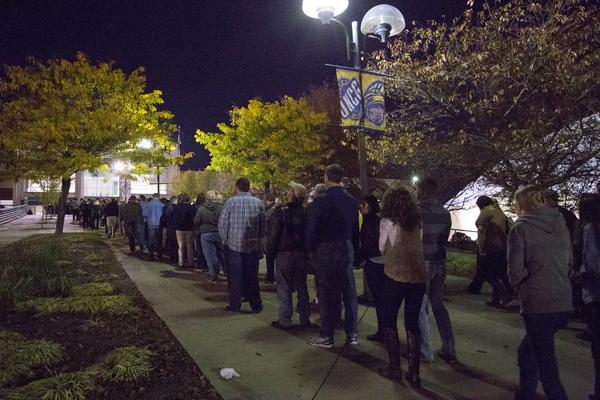 A crowd waits to enter the Greensboro Coliseum for the Paul McCartney concert on Thursday, Oct. 30, 2014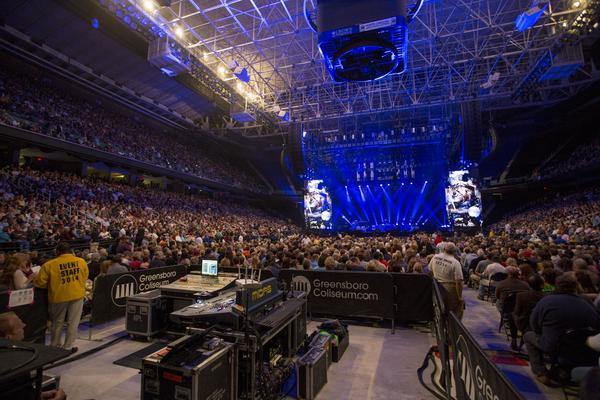 A packed house at the Greensboro Coliseum awaits the arrival of Paul McCartney.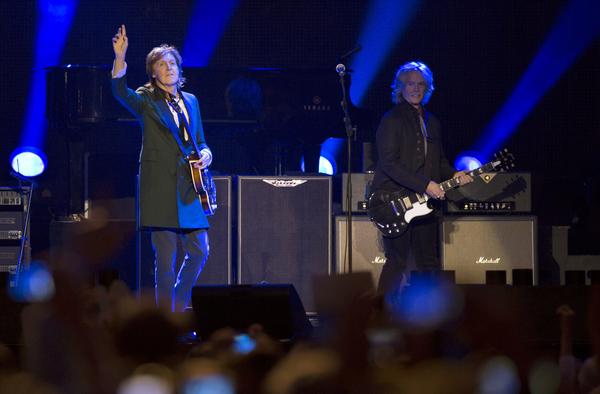 Paul McCartney performs for a sold out crowd at the Greensboro Coliseum on Thursday, October 30, 2014.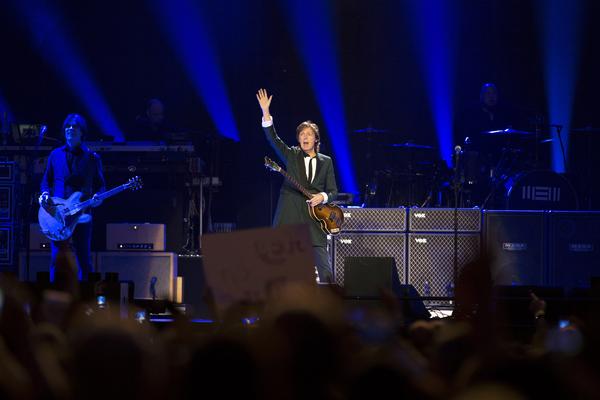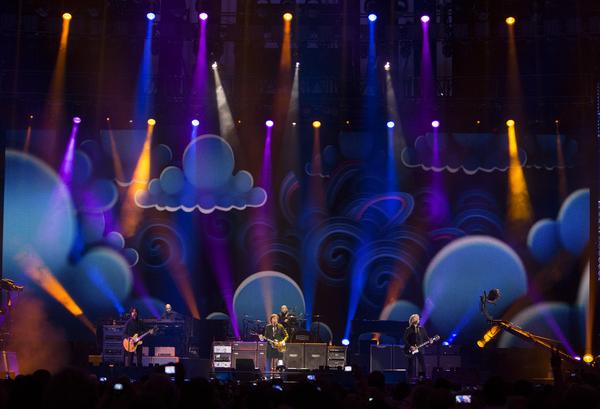 This scene is from the opening number, "Magical Mystery Tour."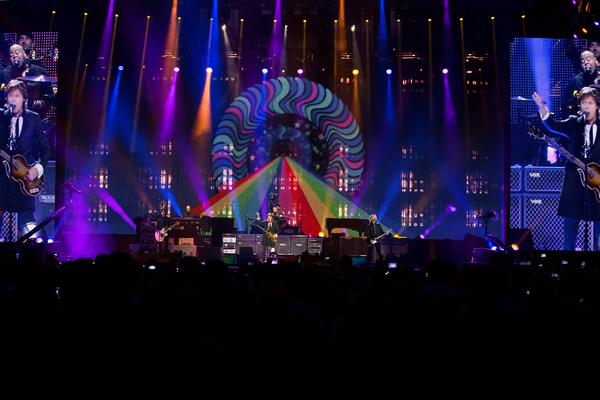 This scene is from the opening number, "Magical Mystery Tour."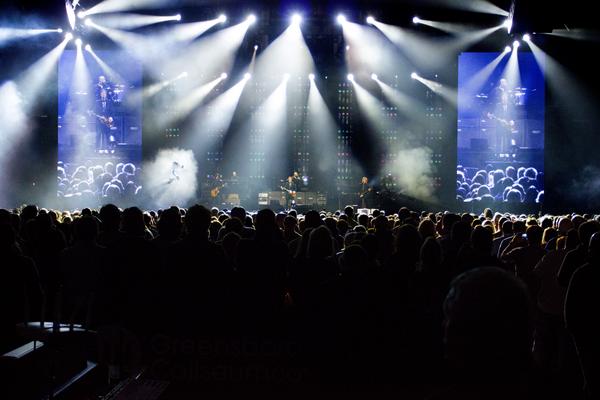 Paul McCartney performs for a sold out crowd at the Greensboro Coliseum on Thursday, October 30, 2014.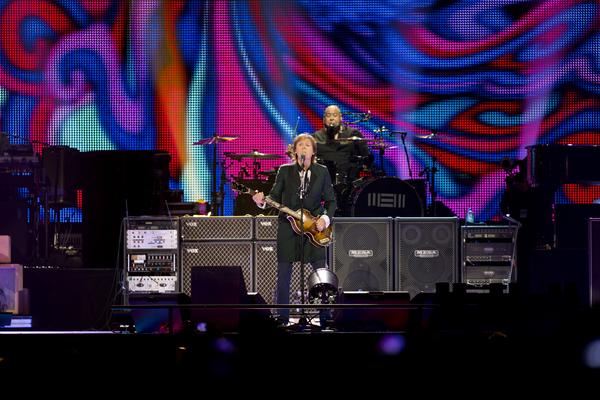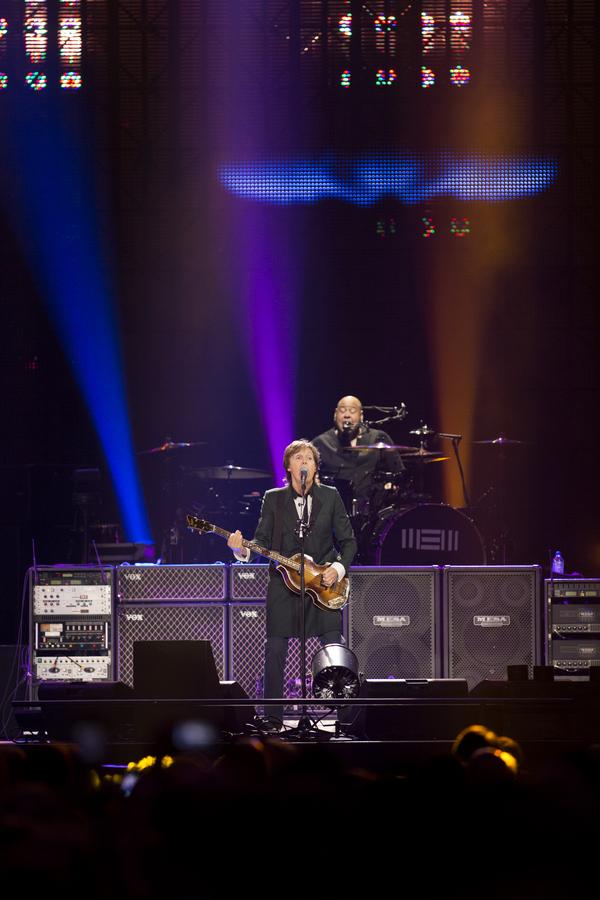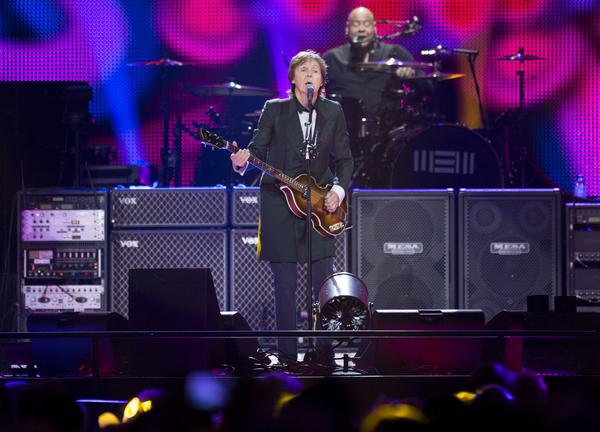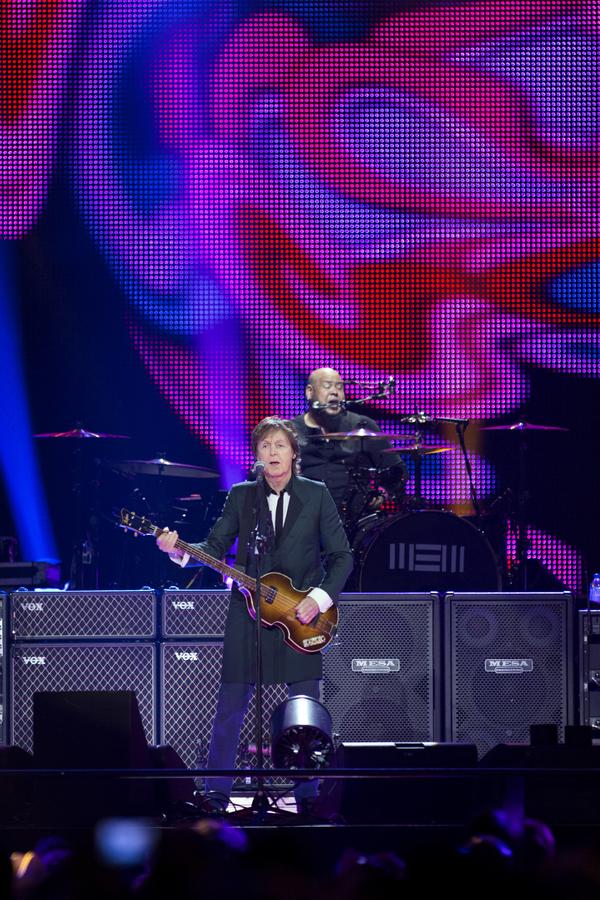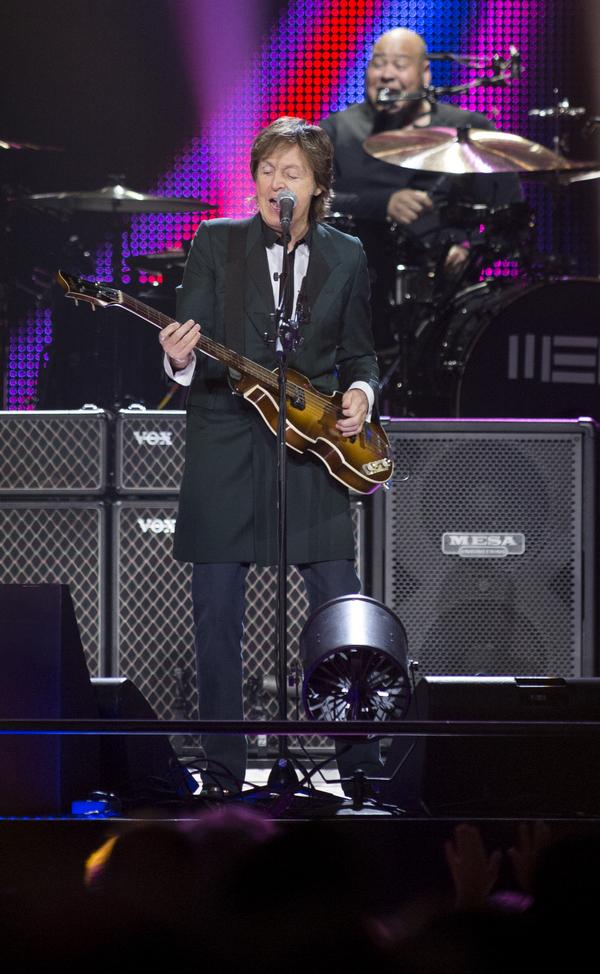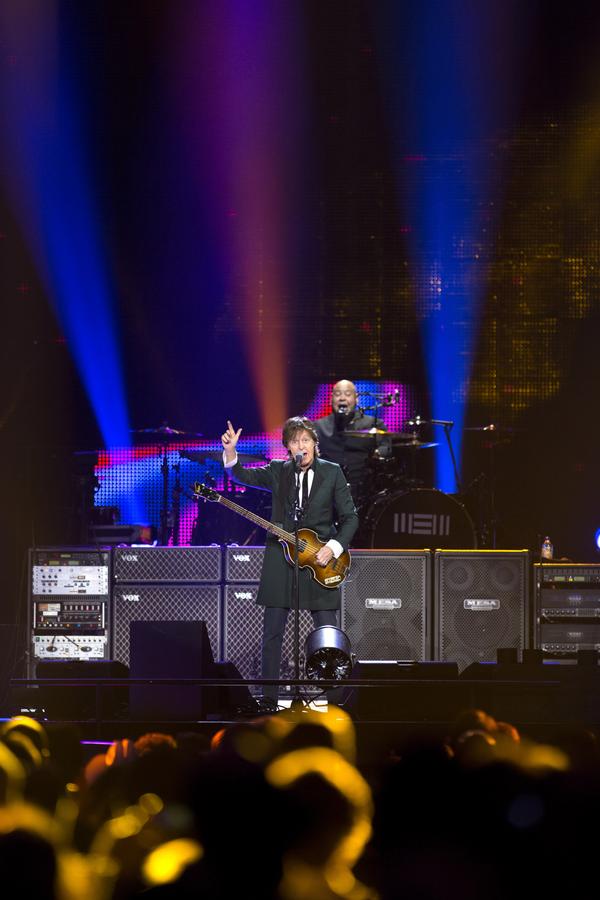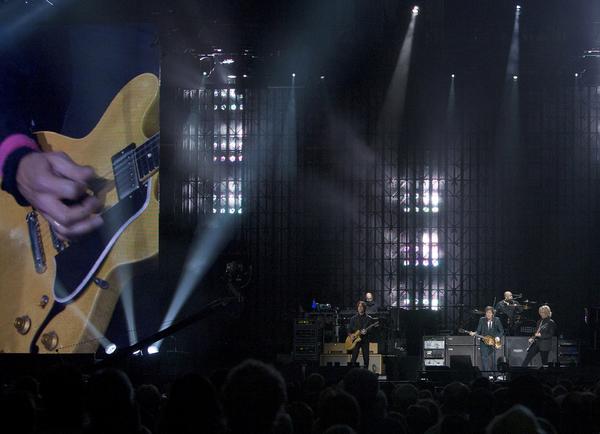 Paul McCartney performs with Rusty Anderson (left), and Brian Ray with Abe Laboriel, Jr. on drums.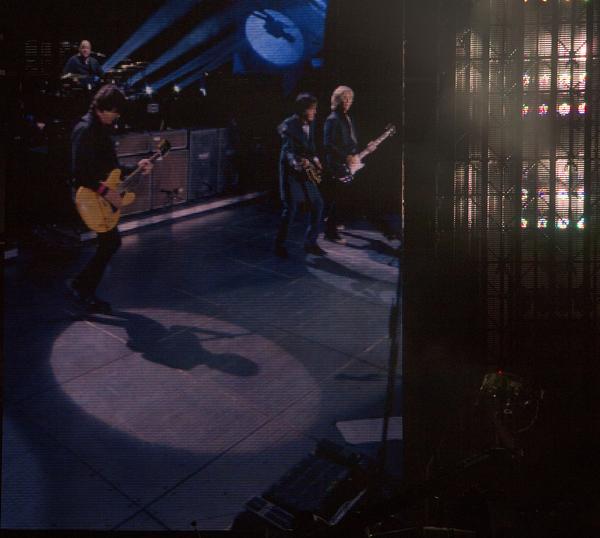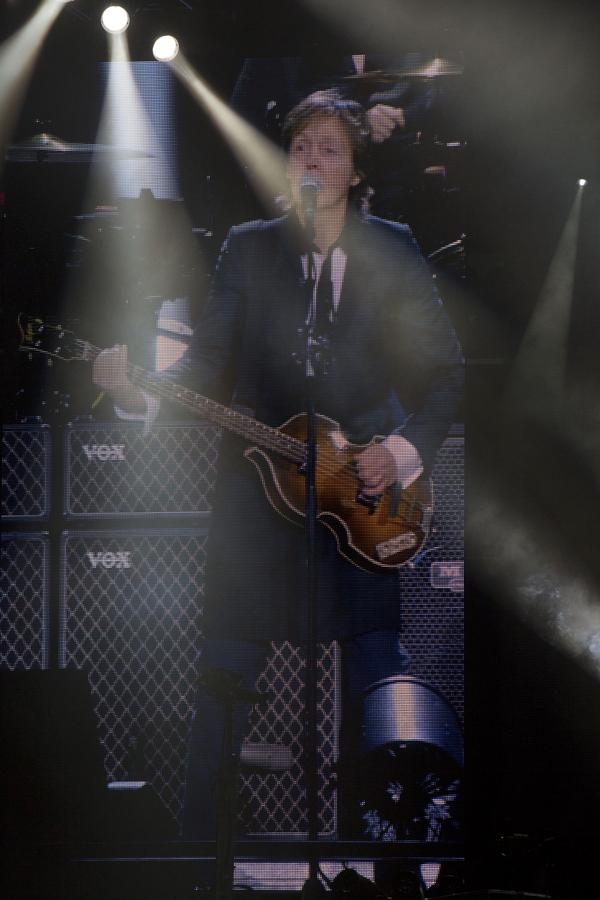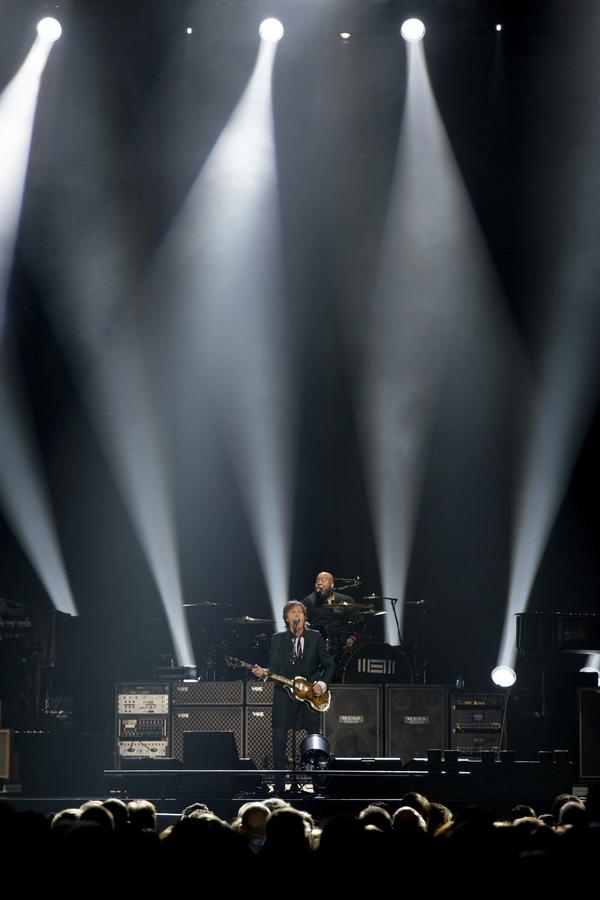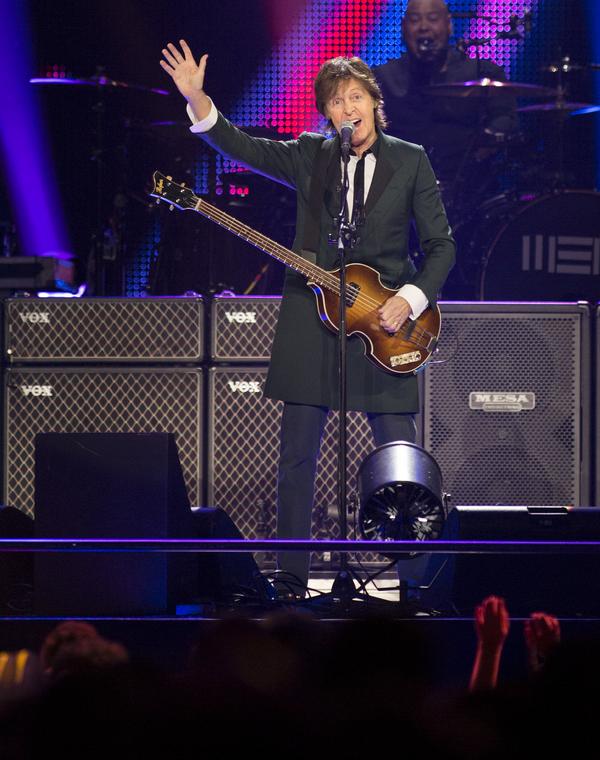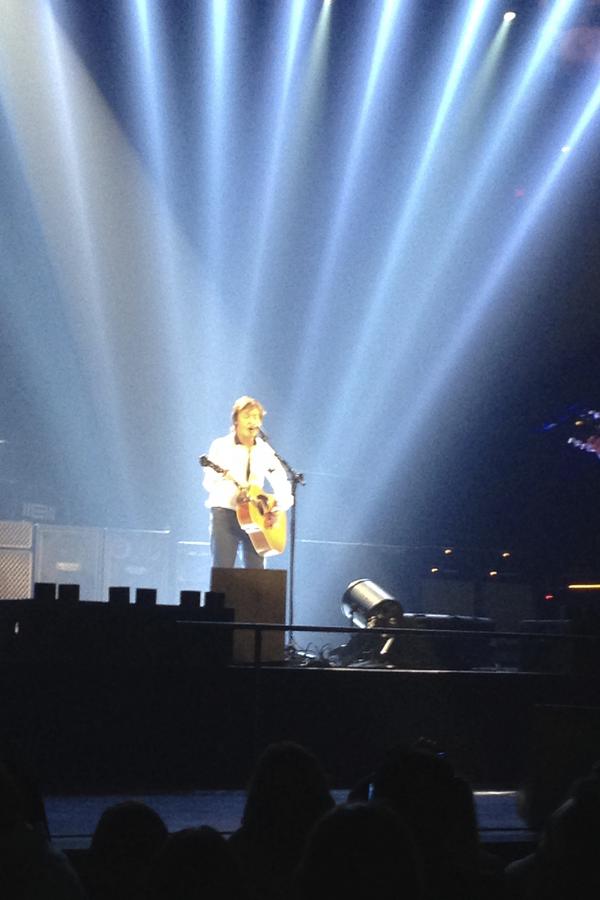 Paul McCartney sings "Yesterday" during a second encore at Greensboro Coliseum Thursday, Oct. 30