www.47news.jp
Paul McCartney arrives in Japan
48年ぶり武道館公演で来日
元ビートルズのポール・マッカートニーさん(71)が15日夕、48年ぶりとなる日本武道館公演などのため来日し、羽田空港で約400人のファンが出迎えた。
Some 400 fans greet Paul McCartney at Tokyo's Haneda airport on May 15, 2014, as the 71-year-old former Beatles member, who held a concert tour in Japan in November, returned for another Japan tour.
ajw.asahi.com
McCartney returns to Tokyo for 'Out There Japan Tour 2014'
By TAKAHIRO KAWAMURA/ Staff Writer
May 16, 2014
Wearing a T-shirt featuring the Japanese flag and accompanied by a robot, Paul McCartney arrived at Tokyo's Haneda Airport in a chartered aircraft on May 15 to kick off the first leg of his Asia tour.
About 400 fans greeted the 71-year-old singing legend and his "New Man" robotic character from one of his music videos in the airport lobby.
The New Man robot was manipulated by three puppeteers in full black body suits. The former Beatles' "Out There Japan Tour 2014" is being hosted by media companies including The Asahi Shimbun, and will be the fifth of its kind.
The Tokyo concerts are scheduled to be held May 17 and 18 at the National Stadium in Tokyo, as well as a May 21 show at the Nippon Budokan, where the Beatles held their first concert in Japan in 1966. McCartney will then travel to Osaka for a May 24 concert at Yanmar Stadium Nagai, before traveling on to South Korea.
The four concerts in Japan are expected to draw about 160,000 people.
Sir Paul played six shows across Japan last November.
By TAKAHIRO KAWAMURA/ Staff Writer
Sir Paul McCartney poses with the "New Man" robotic character from one of his music videos upon his arrival May 15 at Haneda Airport. (Satoru Sekiguchi)
Twitter.com
@le_shin_ciel
05:04 vie 16 may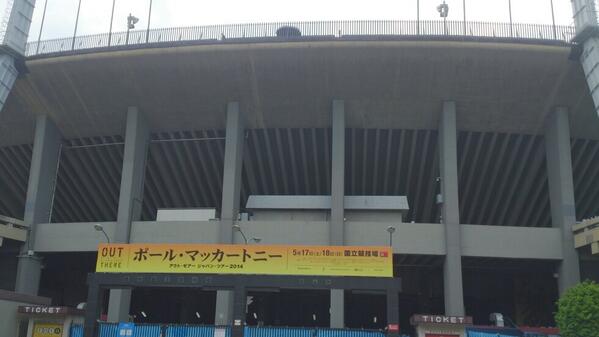 @ Lucien782
06:41 vie 16 may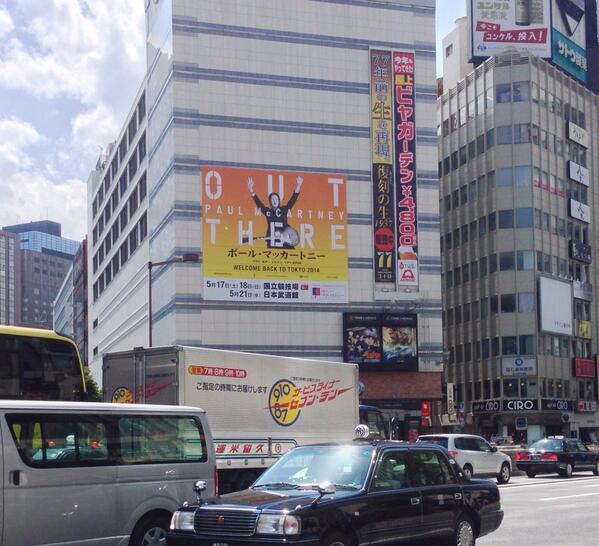 15:08 vie 16 may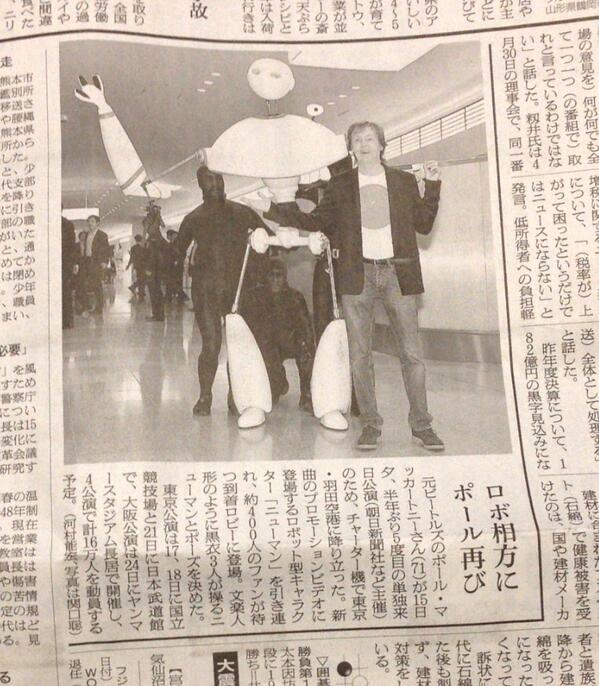 @ Stonefields_Va
14:23 jue 15 may
@rustyanderson1 @brianrayguitar @ogabejr @WixWickens Thank you this morning for giving me this! Have fun in Japan :)
12:43 vie 16 may
12:43 vie 16 may
12:45 vie 16 may
06:07 sáb 17 may
@rockercozy
06:19 sáb 17 may
@mccartney_news
09:48 vie 16 may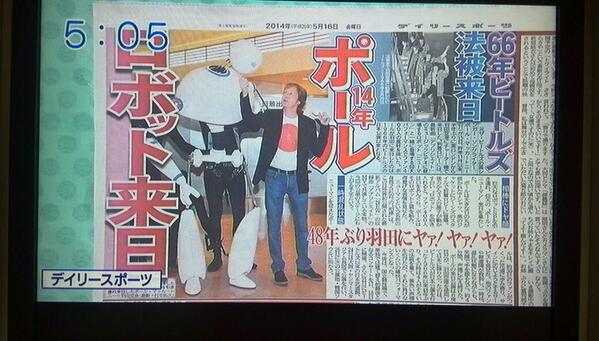 10:05 vie 16 may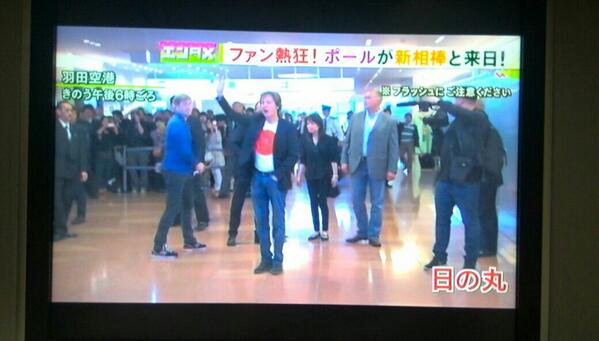 01:31 sáb 17 may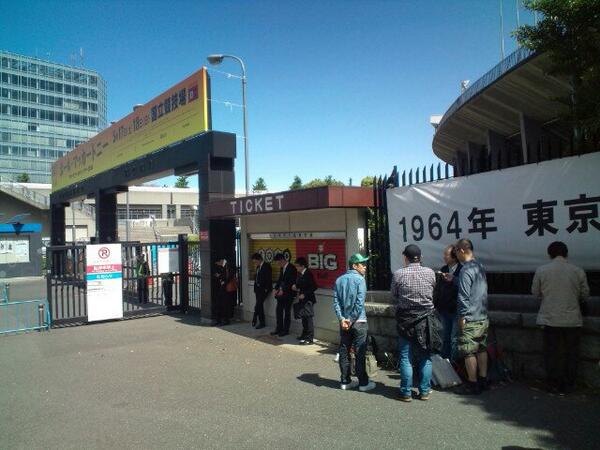 01:46 sáb 17 may
02:35 sáb 17 may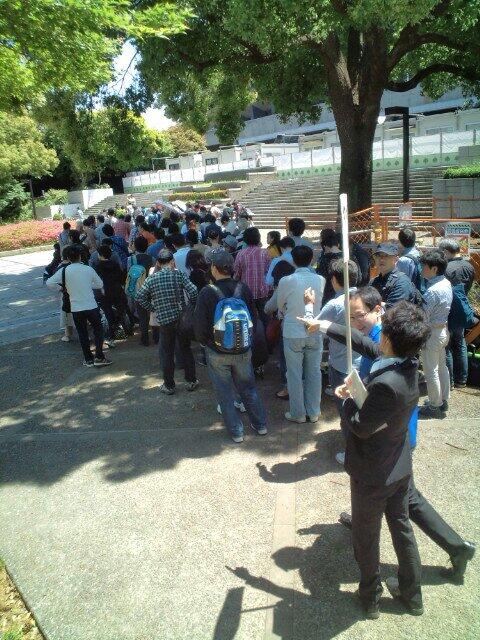 04:53 sáb 17 may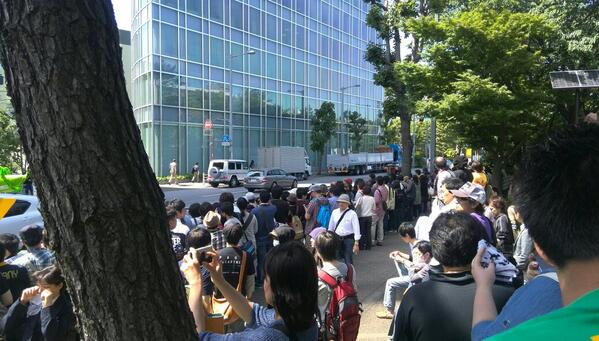 04:54 sáb 17 may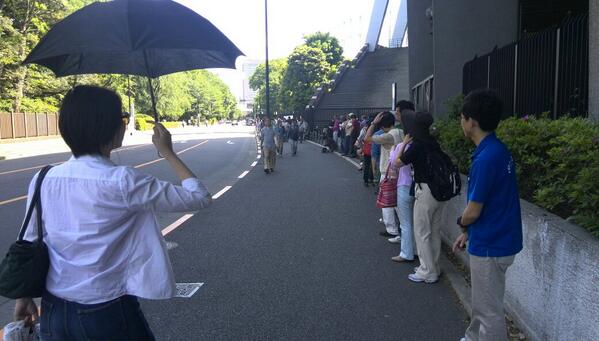 04:55 sáb 17 may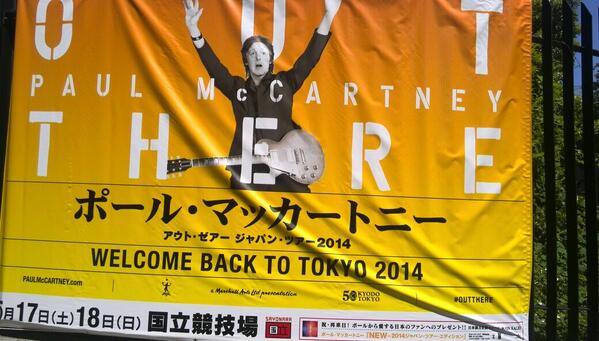 05:04 sáb 17 may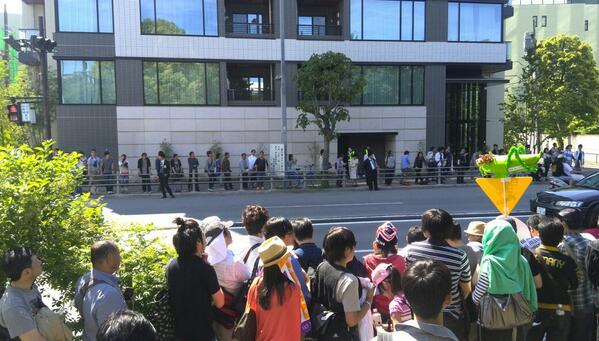 06:37 sáb 17 may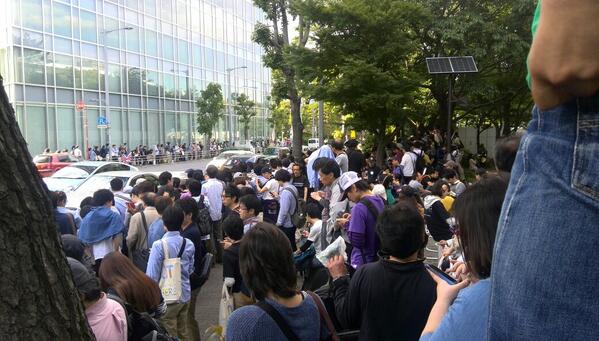 @ROCKINN_shinjuk
11:13 vie 16 may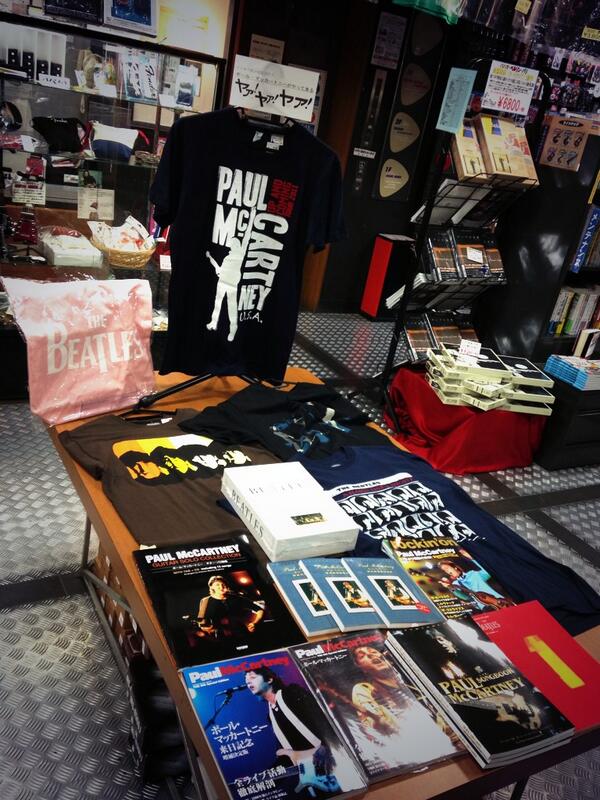 outthere-japan.com
2014年5月11日(土)ポール・マッカートニー武道館公演発表関連の各新聞記事(写真データ)です。
May 11 2014
日刊スポーツ号外(裏)
日刊スポーツ号外(表)
スポーツ報知
日刊スポーツ
デイリースポーツ
サンケイスポーツ
スポーツニッポン
朝日新聞(朝刊)一面広告
朝日新聞(朝刊)社会面
日本経済新聞一面報告