www.clashmusic.com
Sir Paul McCartney Flies Out To Japan
...and is greeted by a robot
ROBIN MURRAY
15 · 05 · 2014
Sometimes a picture tells a thousand words.
After all, just check out that image of Paul McCartney hanging out with a robot. The iconic Beatle flew out to Japan for a string of sold out shows, and was welcomed by a uniquely inventive piece of technology.
As usual, thousands of loyal fans queued up at the airport to catch a glimpse of the singer, who is set to play concerts in Tokyo and Osaka later this week.
twitter.com
@fua32
09:08 jue 15 may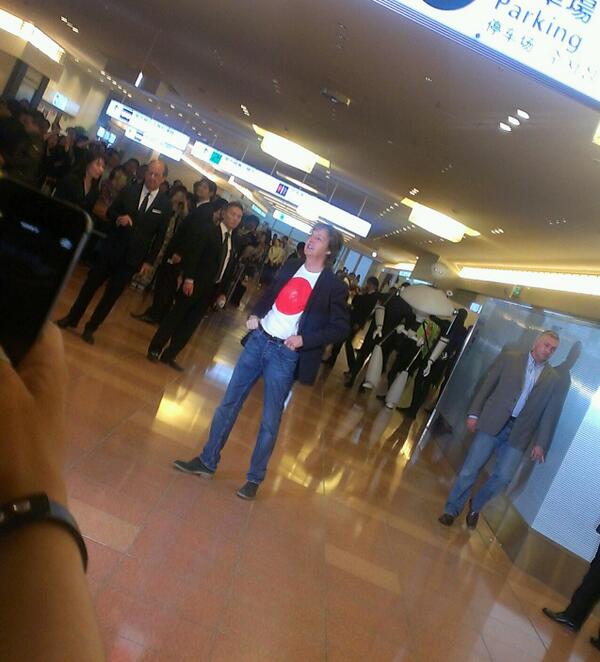 www.starsightings.com
Paul McCartney Sighting in Tokyo, Japan on 05/14/14 at 10:00 AM at Haneda Airport
www.gettyimages.com
Paul McCartney Arrives In Tokyo
TOKYO, JAPAN - MAY 15: Paul McCartney is seen upon arrival at Haneda Airport on May 15, 2014 in Tokyo, Japan. (Photo by Jun Sato/GC Images)