A screenshot of The Beatles' page on Spotify.(www.forbes.com)
www.newstalk.com
The Beatles played for over 24 million hours in first 100 days on Spotify
The Fab Four's back catalogue has hit the streaming service with a bang.
Craig Fitzpatrick
8 Apr 2016
Half a century on from the release of Revolver, The Beatles are officially more popular on Spotify today than modern US Billboard chart toppers Ariana Grande, Ed Sheeran and 5 Seconds of Summer.
The most famous of streaming hold-outs for years, the Liverpudlian beat combo finally arrived on Spotify, Apple Music, Google Play, Pandora and Tidal on Christmas Eve 2015.
The early stats are in from the biggest streaming service and, according to Spotify, in that time people have played approximately 2,793 years worth of their music.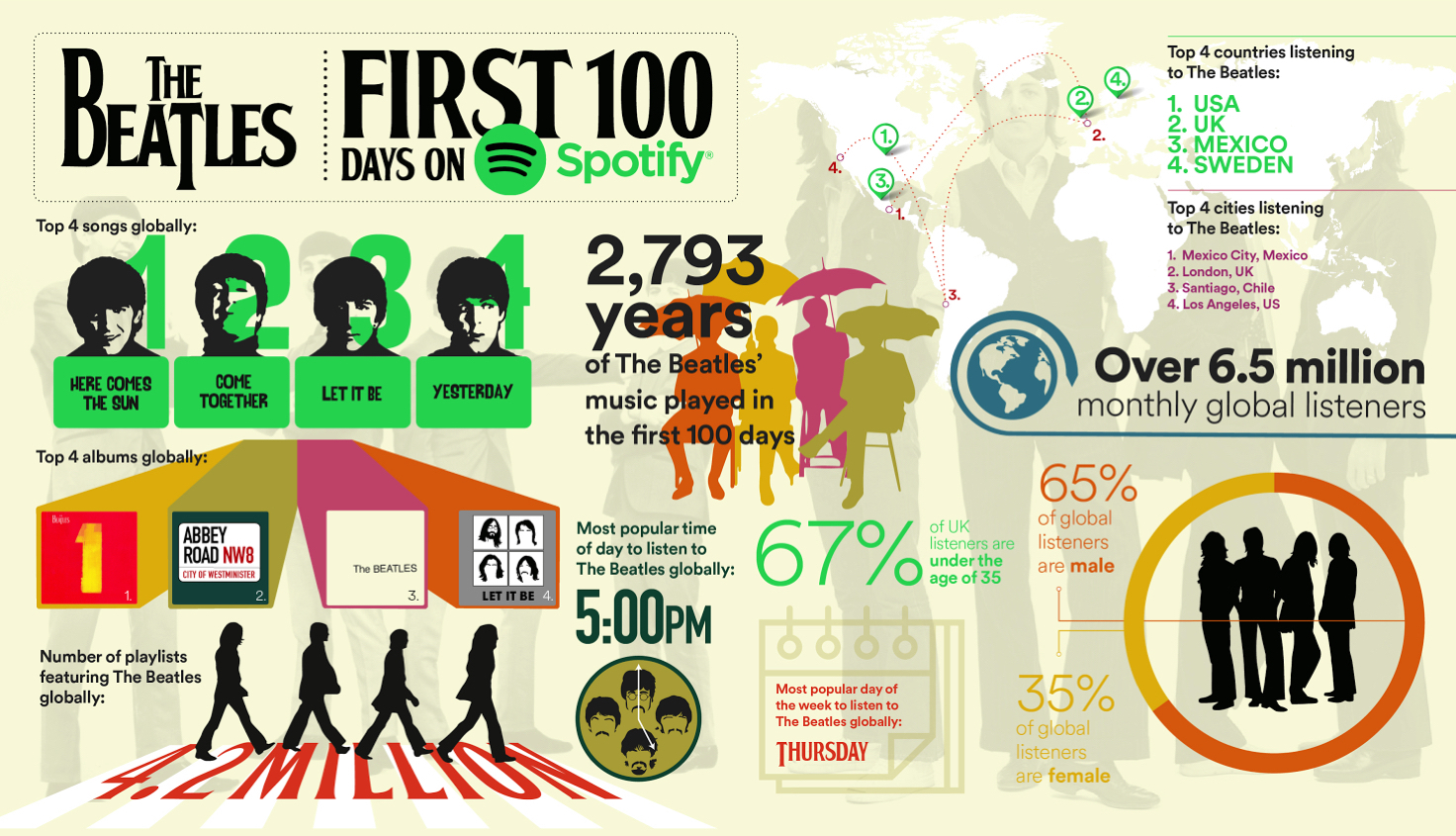 (www.pastemagazine.com)
Forbes has broken that figure down to one million days or over 24 million hours.
A conservative estimate puts John, Paul, George and Ringo at over a quarter of a billion total plays since their legendary songs hit the service 100 days ago.
They've had an average 6.5 million monthly listeners and interestingly, 67% of those were under the age of 35, proving that the band continue to stay relevant with younger generations.
As for the old Lennon vs McCarthy debate?
The most popular track is 'Here Comes The Sun', a Harrison track.