www.instagram.com/travislittletturner
@paulmccartney floor seats! What a great way to spend #420 #thebeatles
Rocking it like the #60s
Epic @paulmccartney #Vancity #canada #britishcolumbia #bc #420
@jimmyfallon @paulmccartney omg! This day is amazing!
twitter.com/shauntomko
@jimmyfallon taking the stage with @PaulMcCartney in Vancouver 4/20 YVR
— Shaun Tomko (@shauntomko) 21 de abril de 2016
www.facebook.com/FansOnTheRun
Jimmy Fallon is on stage !!!!!
Saw Her Standing There !!!!!
Vancouver
twitter.com/joannegreenwood
@PaulMcCartney best concert ever! Loves his fans, tells the best tales! Thank you Sir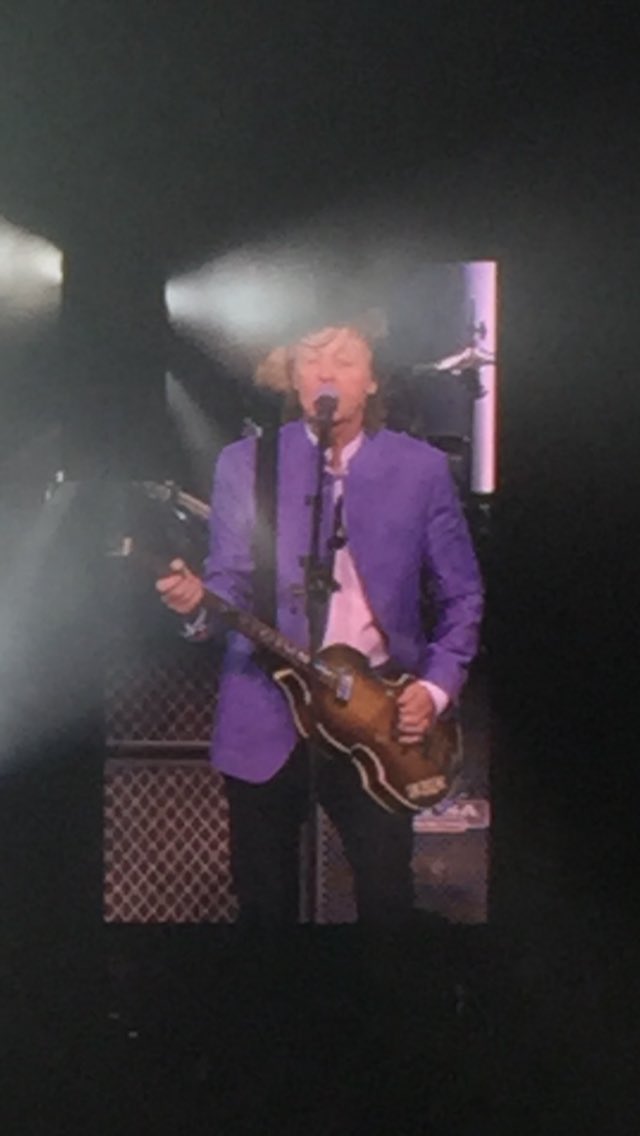 twitter.com/GregGrayson3
Well incredible amazing concert .3 hours and 38 songs. Thank you Mr Paul McCartney. You were amazing...
www.facebook.com/claudiatapety
Rogers Arena - Vancouver - April 20, 2016
Paul and Jimmy Fallon - Vancouver - April 20, 2016
Paul and Jimmy Fallon - Vancouver - April 20, 2016
www.YouTube.com
Paul McCartney and Jimmy Fallon, Vancouver, April 20, 2016
By kathysalsa1
April 21 2016
twitter.com/PaulMcCartney
I Saw Jimmy Standing There... In Vancouver! #oneonone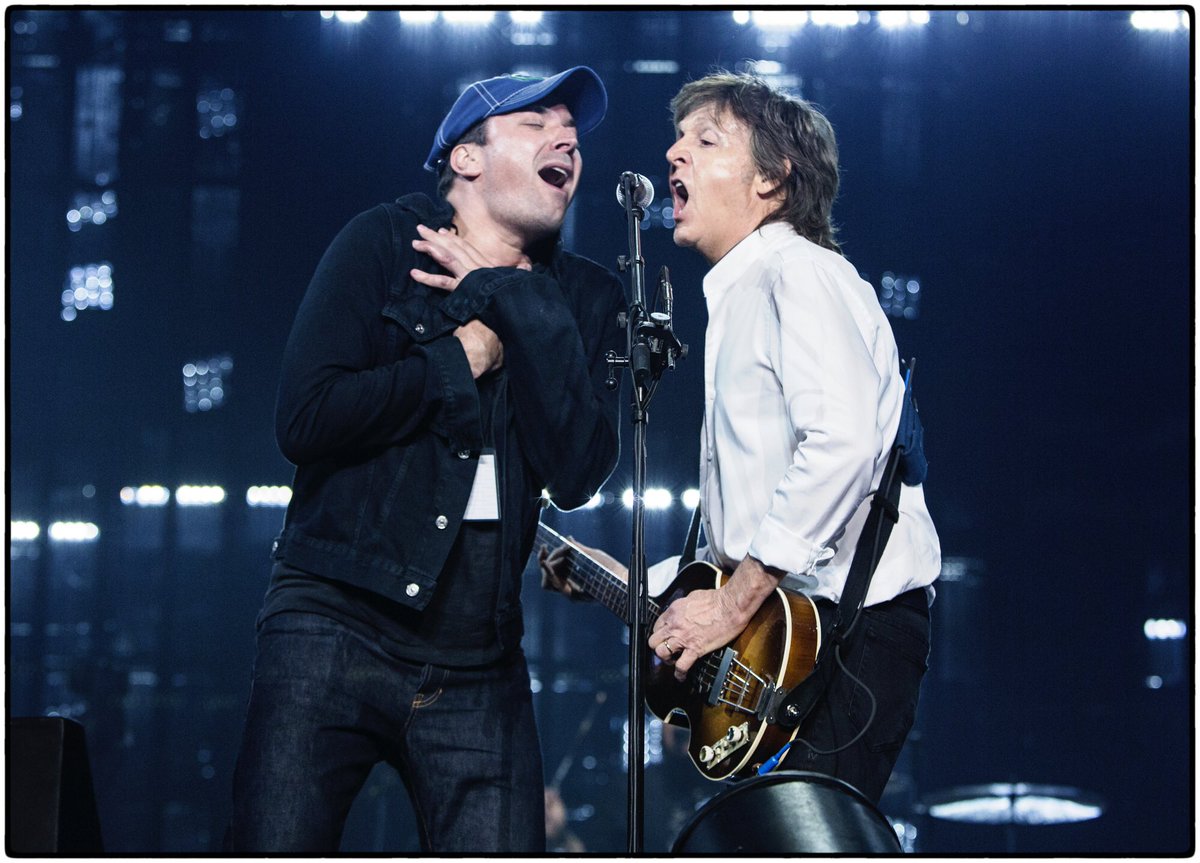 Cheers Vancouver! ##oneonone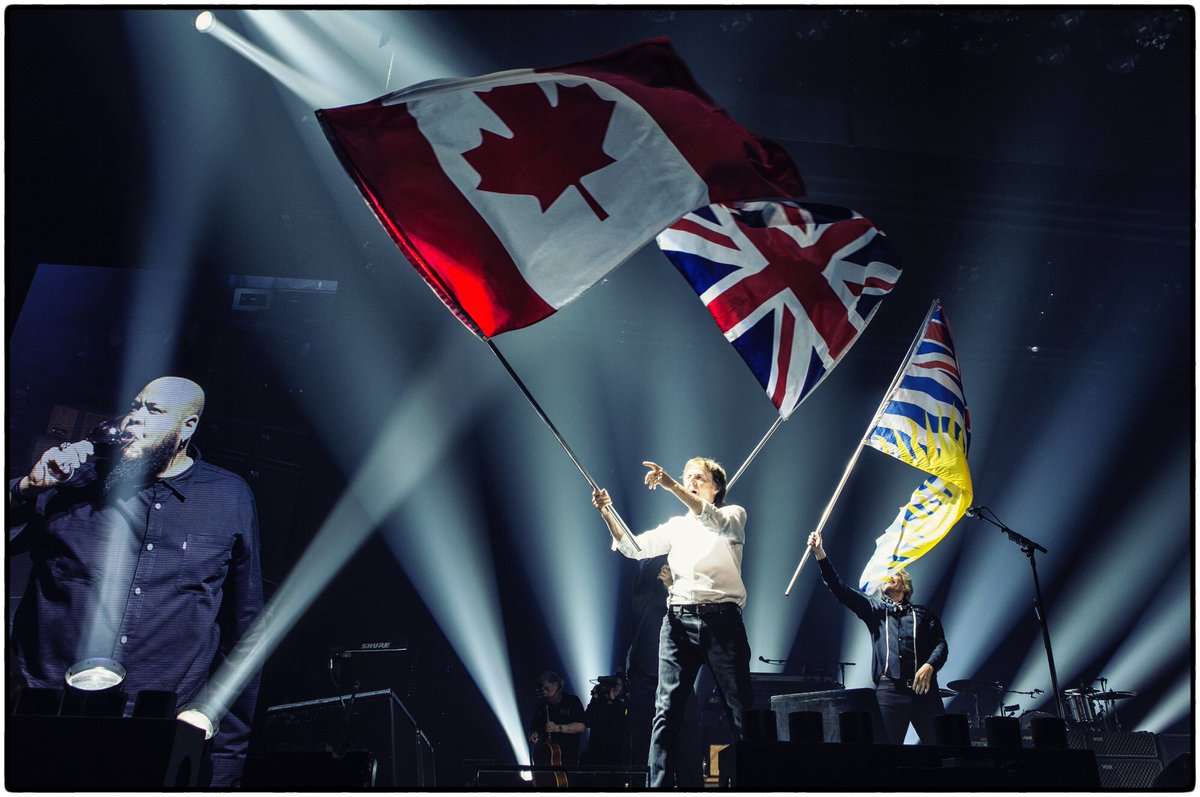 Paul McCartney setlist Vancouver, April 20, 2016
A Hard Day's Night
Save Us
Can't Buy Me Love
Letting Go
Temporary Secretary
Let Me Roll It
I've Got A Feeling
My Valentine
Nineteen Hundred and Eighty-Five
Here There and Everywhere
Maybe I'm Amazed
We Can Work It Out
In Spite Of All the Danger
You Won't See Me
Love Me Do
And I Love Her
Blackbird
Here Today
Queenie Eye
New
The Fool In The Hill
Lady Madonna
FourFiveSeconds
Eleanor Rigby
Being For The Benefit of Mr Kite
Something
Ob-La-Di, Ob-La-Da
Band On The Run
Back In The USSR
Let It Be
Live and Let Die
Hey Jude
Encore:
Yesterday
Hi Hi Hi
Mull of Kintyre (with Delta Police Band)
I Saw Her Standing There (with Jimmy Fallon)
Golden Slumbers
Carry That Weight
The End
Paul McCartney's next show is April 30 - Little Rock, AR - Verizon Arena