instagram.com
grillingmontana
96 degrees in the shade
The #griz sleeps in a hole in the road
Almost #football season!
It's easy to grin when your beer has come in & you have your butt in your seat #outthere
Sir #Paul's a lot #outthere #missoula #montana jumbotron #downbytheriver #paulmccartney
twitter.com
@Marcwotr
Paul McCartney in Missoula Montana. Live and starting soon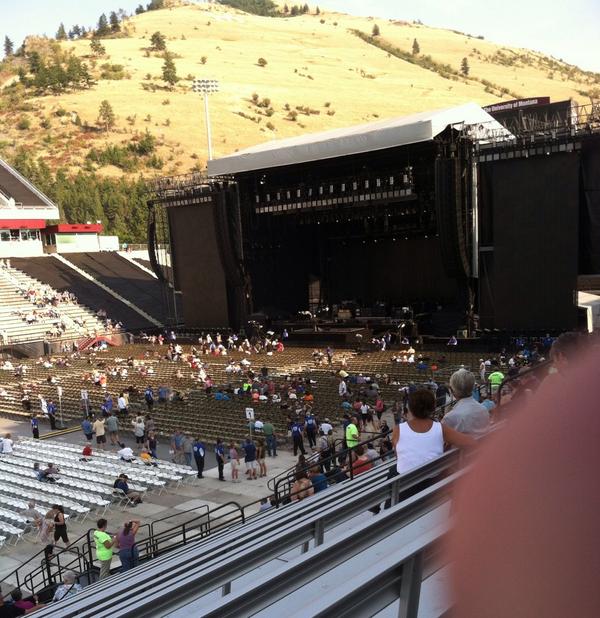 www.facebook.com/john.fernandiniballesteros
August 05 2014
Paul McCartney ...for you
Paul McCartney rules...
Paul McCartney - Washington-Grizzly Stadium , Missoula, Montana
missoulian.com
McCartney mines career-spanning catalog in Missoula concert
By Cory Walsh
August 05 2014
Penny Lane, meet Campus Drive.
Sir Paul McCartney performed to more than 25,000 fans Tuesday in Washington-Grizzly Stadium, the first known concert by a Beatle in the Treasure State.
The response on both sides was enthusiastic.
People in the crowd, who had weathered a line snaking around the University of Montana campus after a sweltering tailgate, were rewarded with the largest concert in state history.
McCartney was more than willing to give it his all, a feat impressive for a musician of any age, much less 72.
"The jacket's coming off early," he said after only two songs. "And that's going to be the only costume change of the night."
As in past performances on the Out There tour, McCartney drew heavily on his songs from the Beatles catalog, interspersed with tunes from his Wings albums and solo records, and new singles such as the lively "Queenie Eye."
He played more than two hours as well, everything from solo ballads to a stadiumwide sing-along of "Ob-La-Di, Ob-La-Da."
The massive production included screens bookending the multistory stage, which improved the view for fans in the outer rings of the stadium. Another screen queued up animated collages for specific tunes.
McCartney and his long-running four-piece backing band were just as enthusiastic as prior reviews had hinted.
Songs like "Paperback Writer," which he played on the guitar used on the original recording, were retrofitted with a harder rock edge than the studio albums.
He even ran through a short instrumental version of "Foxy Lady," gamely soloing himself and following the tune with a story about seeing Hendrix perform back in the '60s.
***
As the sun finally set, McCartney switched to piano for a suite of songs including "Maybe I'm Amazed," in fine voice during the howling bridge. That performance, dedicated to his wife Linda, segued into an acoustic set, highlighted by "We Can Work It Out."
Soon the band decamped, and he played the show's most vulnerable songs alone on acoustic guitar, atop a 20-foot riser that had video on the front. There was the timeless "Blackbird," and "Here Today," dedicated to John Lennon.
The crowd, comprising all generations, seemed as much in awe of the scale of the event as the music. After all, a performance of "Let it Be," blown out to the size of a stadium, is a literal once-in-a-lifetime experience for most of us in Montana.
Tours by living legends can often have an air of suspicion – after so many mediocre Bob Dylan shows, Missoula residents may have wondered what to expect. Is it a real show, or a nostalgia tour?
McCartney, though, has always peppered his music with nostalgia, and that trait has allowed him to age gracefully and energetically along with his massive catalog of songs.
As the lights-and-pyrotechnics production and energy level showed, he's always been an enthusiastic showman as well as an artist.
That he's still so good at both is probably why he got the largest standing ovations the state will see in awhile.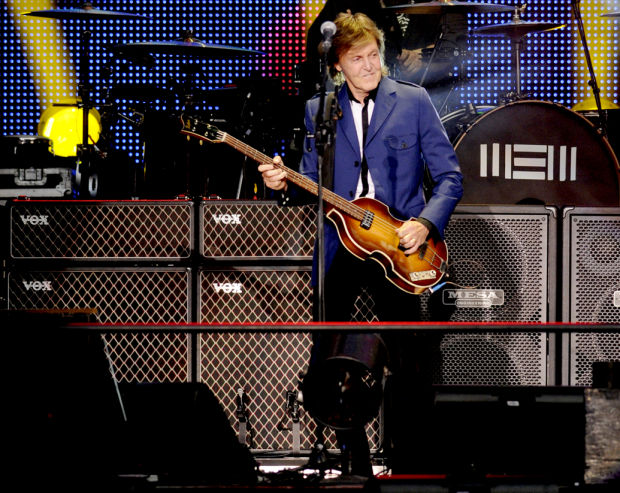 Paul McCartney opens his concert in Missoula's Washington-Grizzly Stadium on Tuesday evening with the rocker "Eight Days a Week," a song he wrote for The Beatles.
missoulian.com
McCartney plays Missoula
Scenes from the historic Paul McCartney concert in Missoula, August 5, 2014.
KURT WILSON/Missoulian
Paul McCartney points to the crowd out the car window as he arrives under police escort to Washing-Grizzly Stadium Tuesday evening.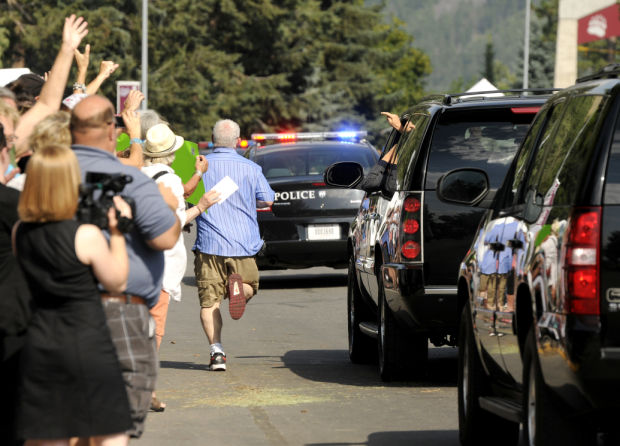 Heather McPhail, Billings, listens and watches the video screen through a fence while McCartney does a sound check before the show.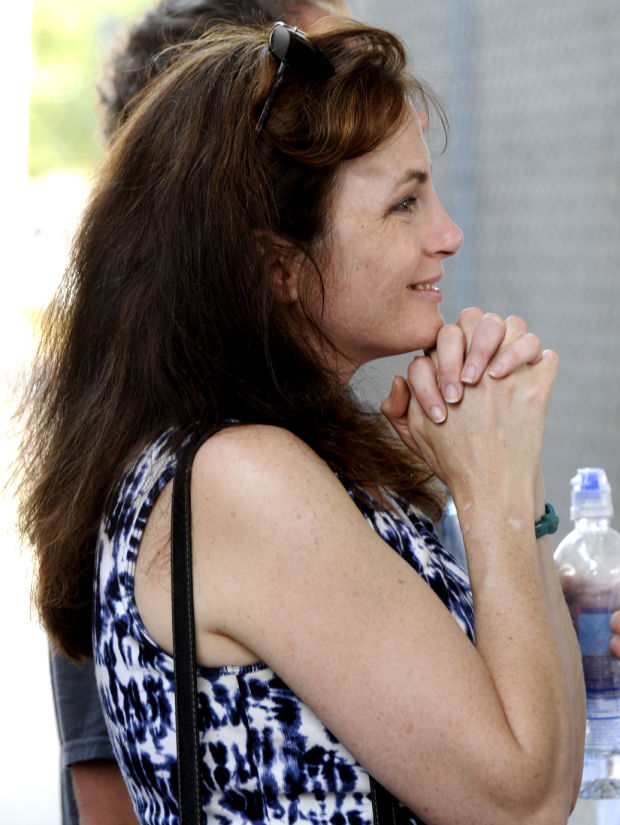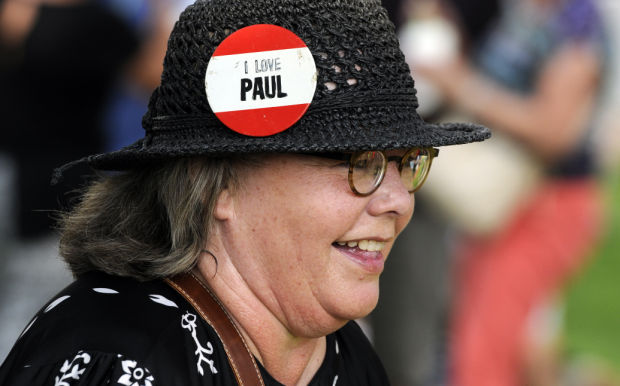 While tickets went fast during the initial sale, several good seats were for sale outside the stadium.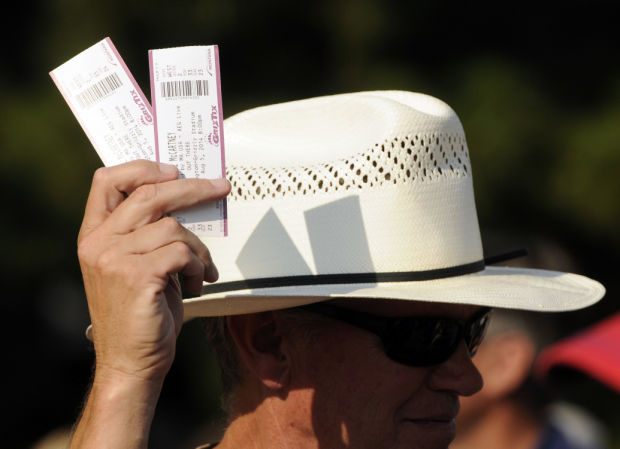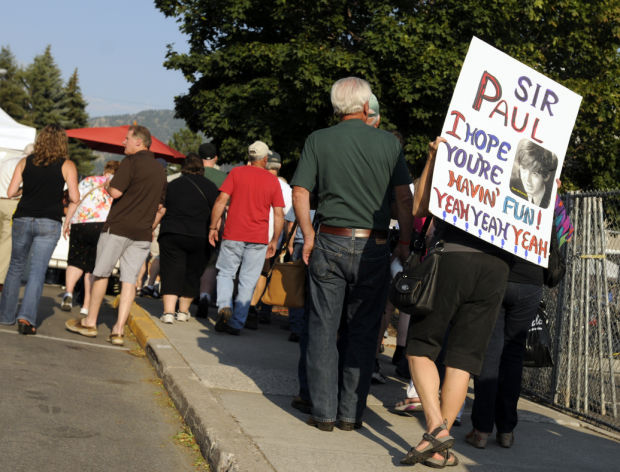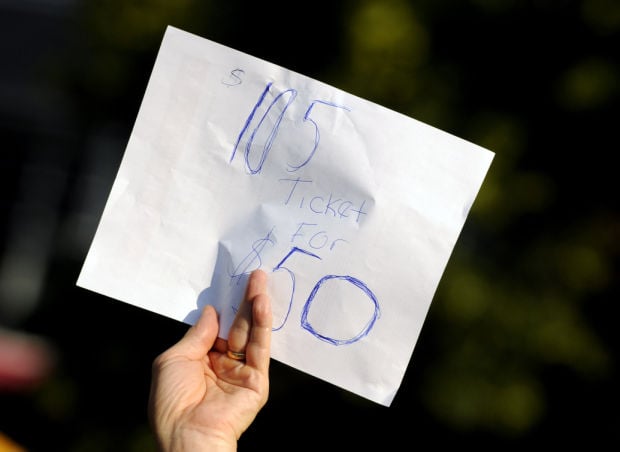 At 72, McCartney remains the heartthrob he has been throughout his musical career.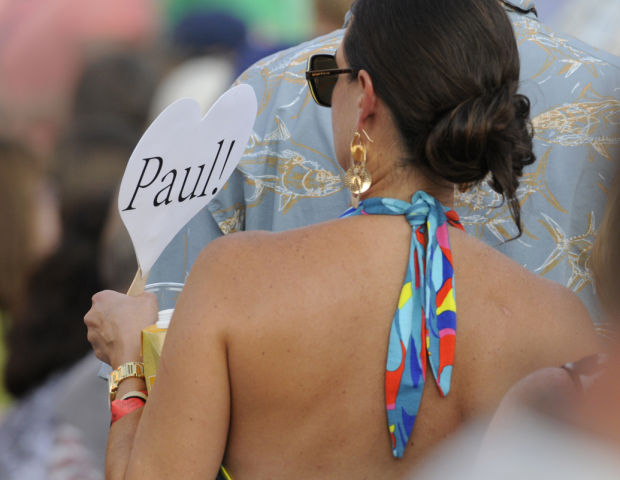 A bit of humor with Godzilla and McCartney dolls on the sound board.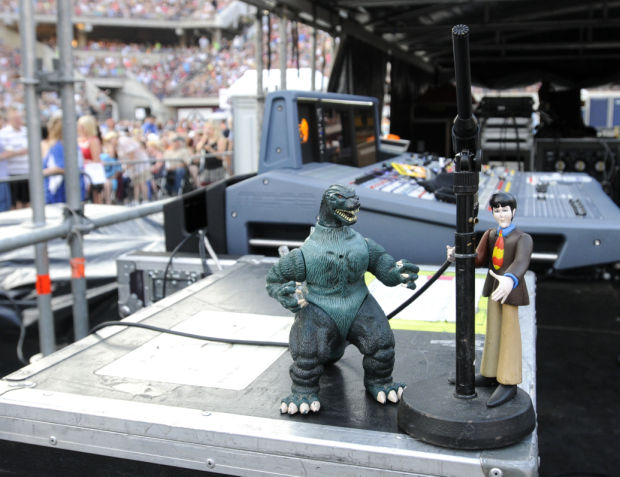 McCartney in Missoula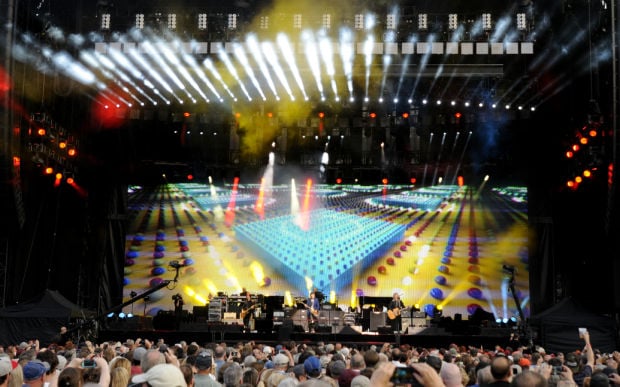 McCartney looks at the Missoula crowd as he first enters the stage.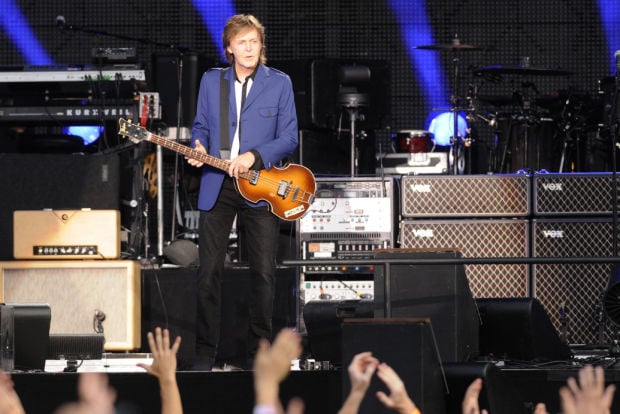 McCartney licks his finger to tell the Missoula crowd they're hot.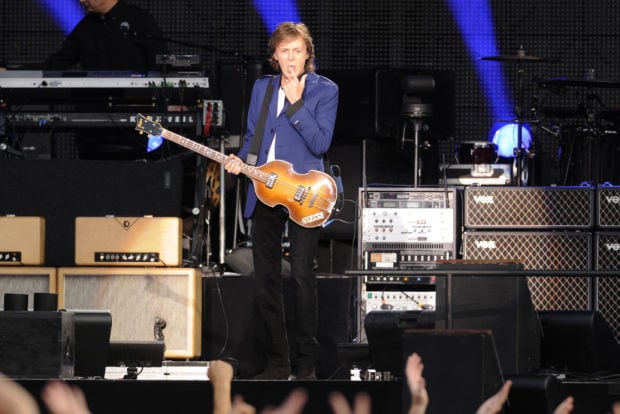 After the finger lick, McCartney gestures to tell the crowd they're hot.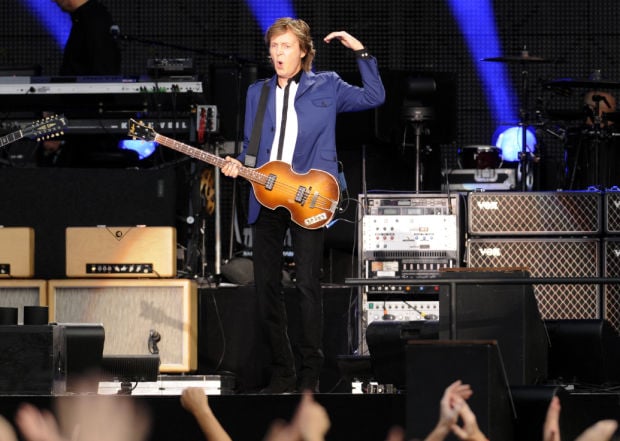 Paul McCartney performs for a record-breaking crowd of 25,000 fans in Missoula. The concert was the largest ever in the state.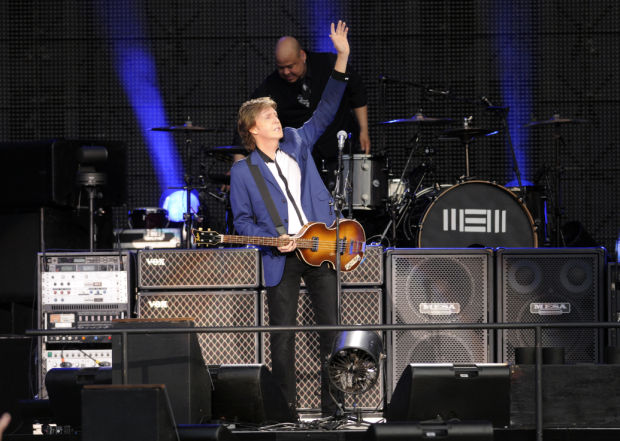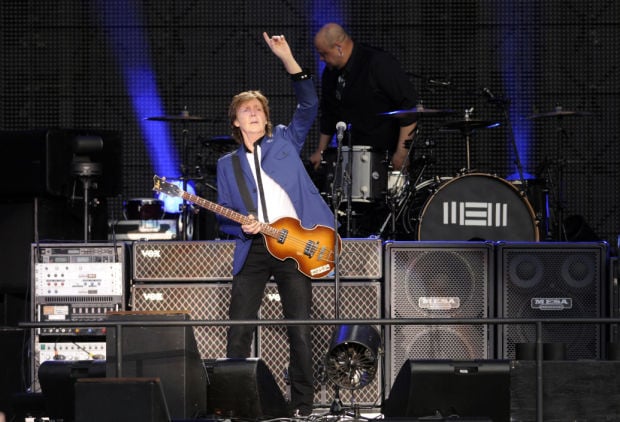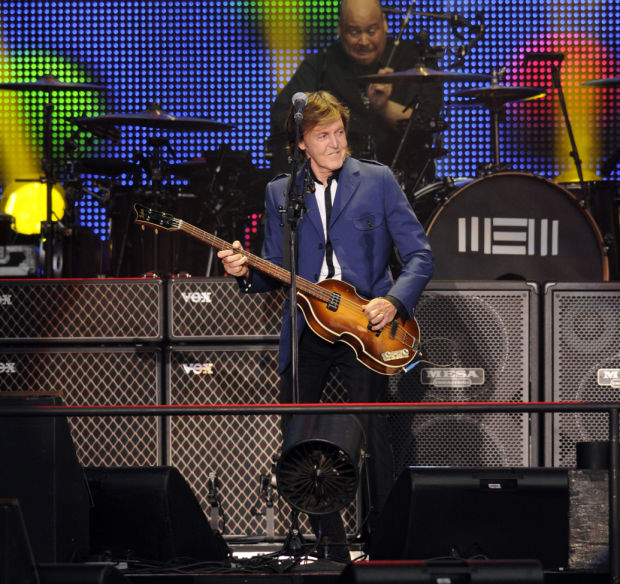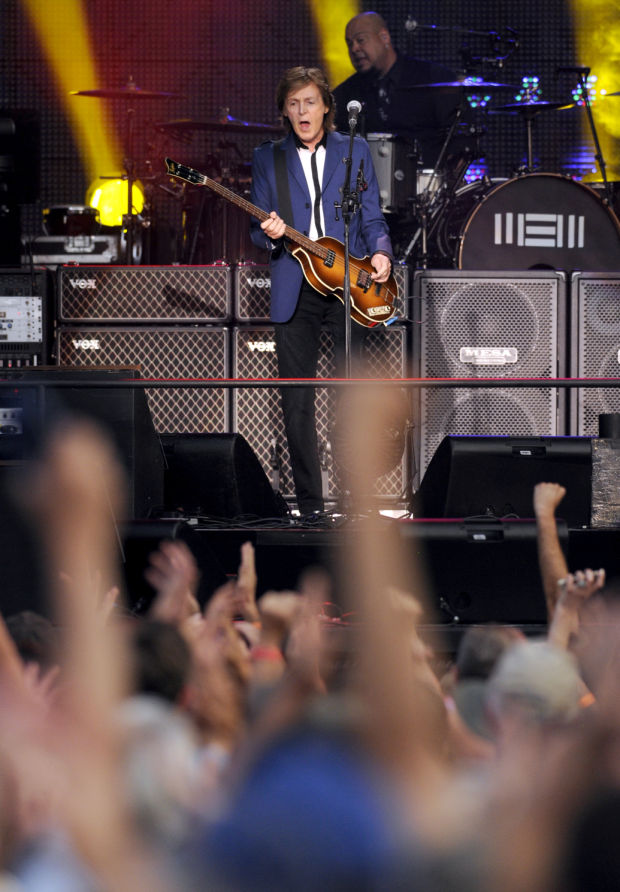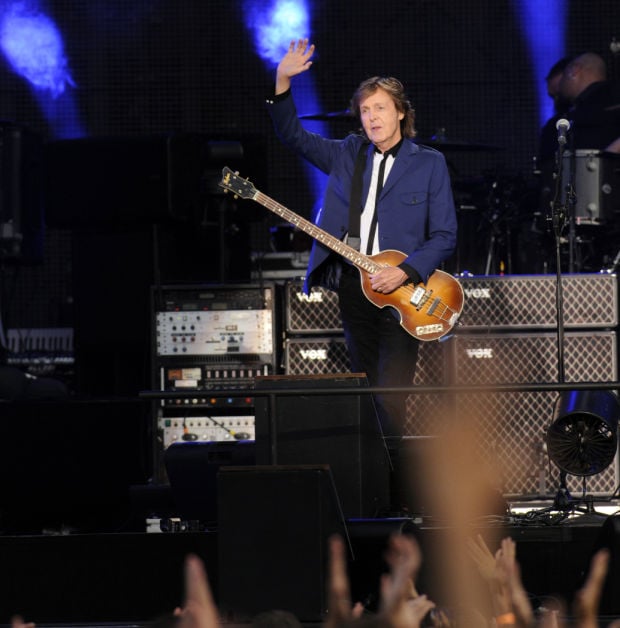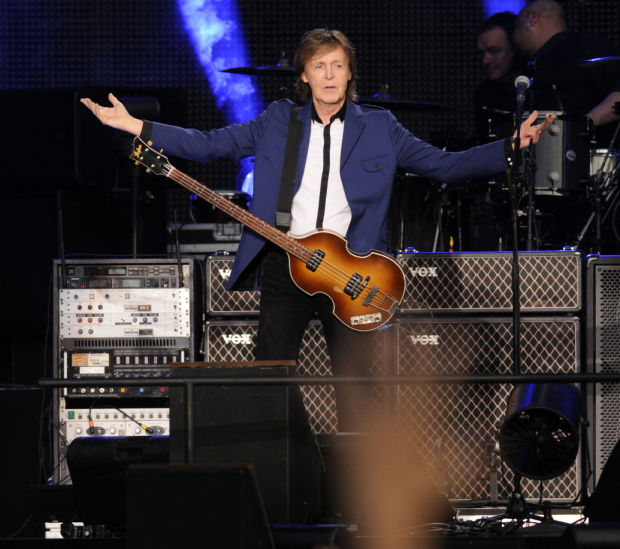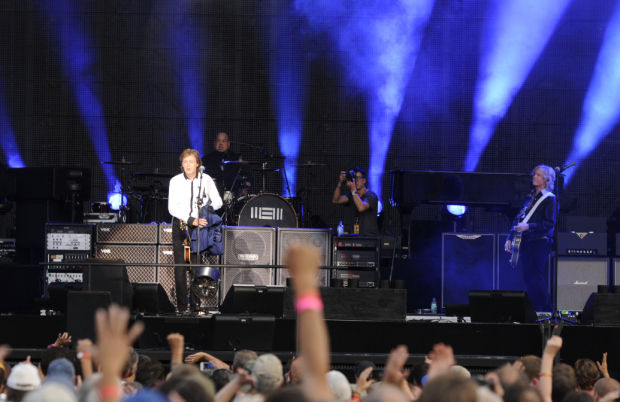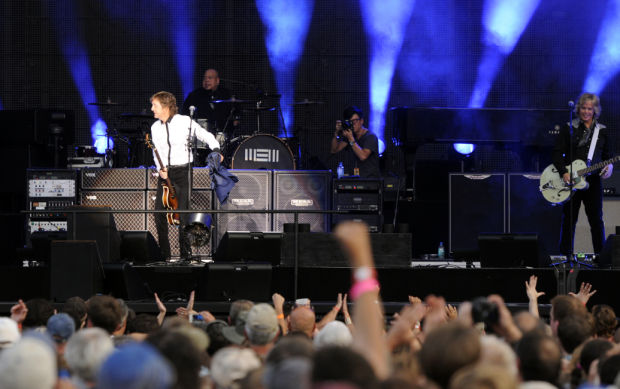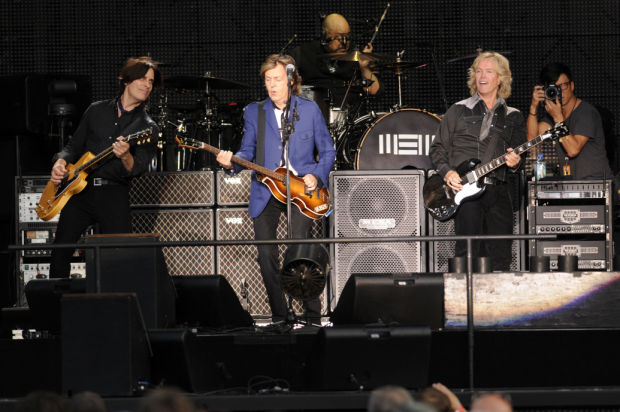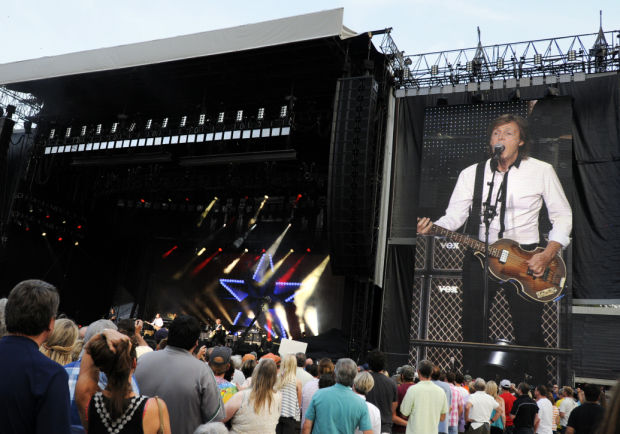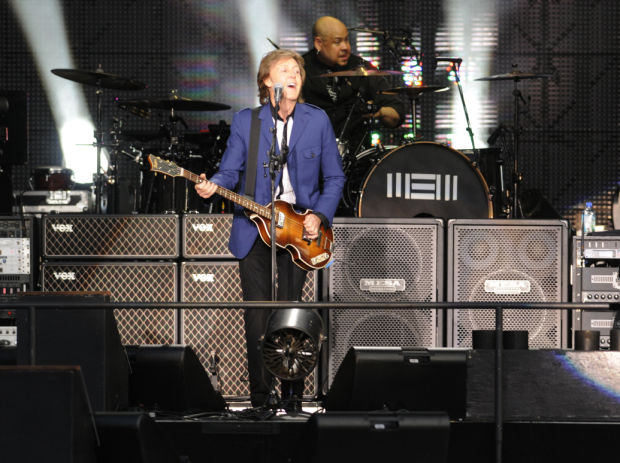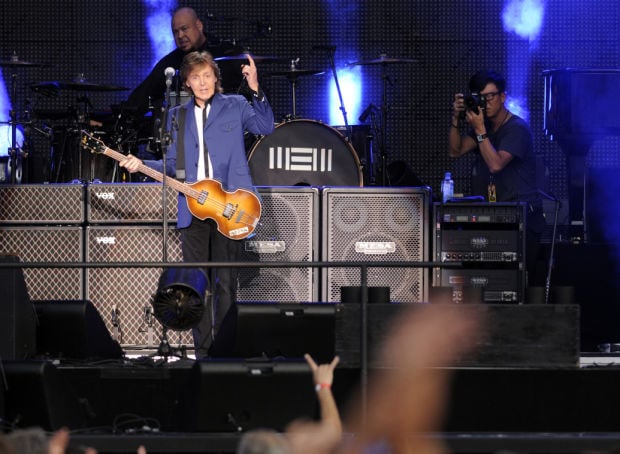 Concert goers watch McCartney on the multi-story video screen.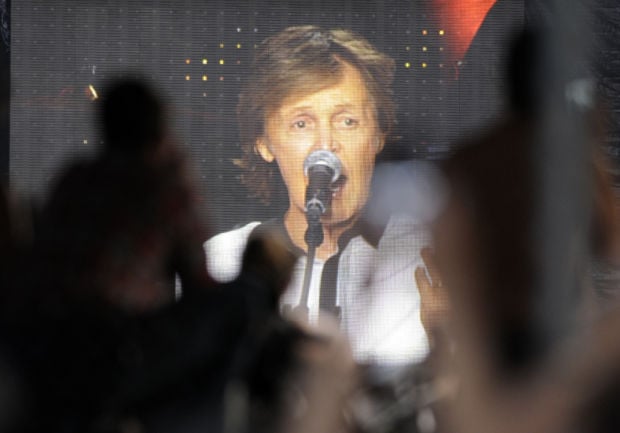 Unable to see the stage, fans listen from the side of Mount Sentinel.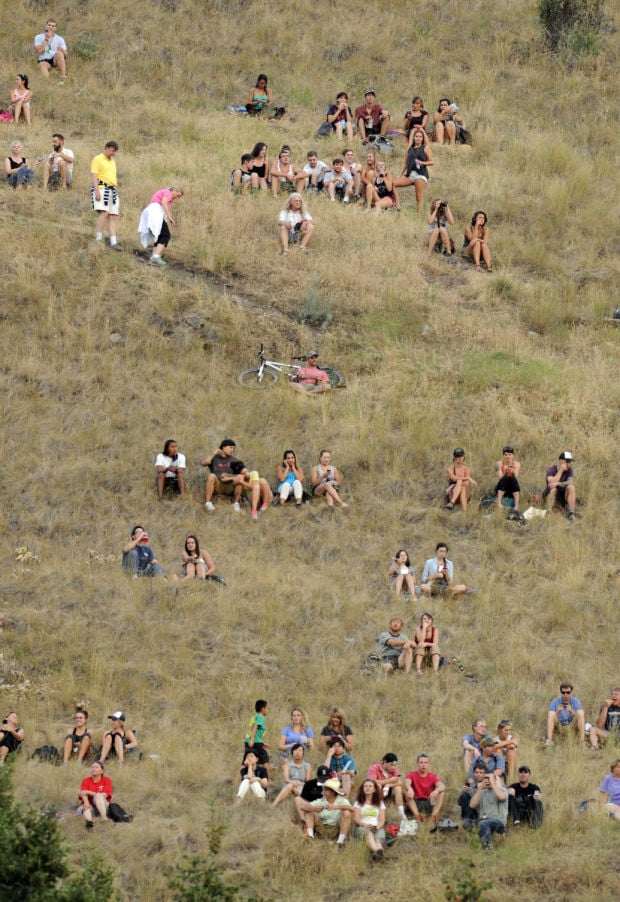 Fans show their appreciation under the shadow of a half moon.