GOING TO BOSTON
www.facebook.com/FansOnTheRun
Helloooo Boston, guess who's coming to town. And look at what's going on at Fenway "Pahk".
(Do not try to "Pahk your cah" here.)
Rock Art Show in Boston, tonight. Surprise guest: Brian Ray !!!
Lucky girl Rose Ann is showing off Paul's tattooed autograph.
Seen around town today - Boston -
Tnx Pat N. K.
Photo: Pat N. K.
Tnx Pat N. K.
twitter.com/barb_potter
PaulMcCartney ~ Boston and the Red Sox are OutThere for you!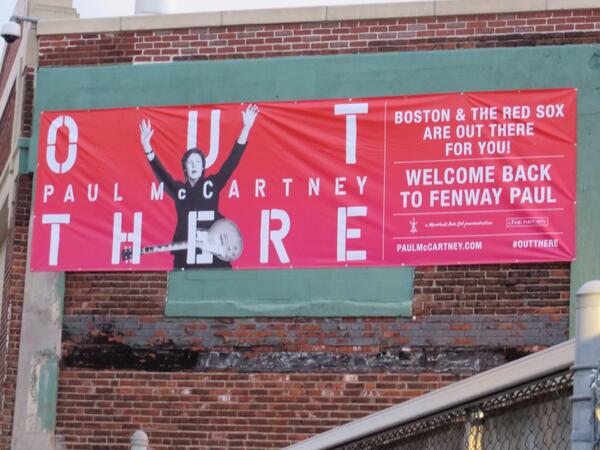 twitter.com/franklinp14
Imponente tarima que alojara a Paul Mcarty esta noche en Fenway Park