wogew.blogspot.com
Paul plays Irving Plaza for Valentine's Day
Posted by Roger Stormo
Saturday, February 14, 2015
Paul McCartney will be playing an unannounced show tonight, Valentine's Day, at Irving Plaza.
Macca will be in New York City this weekend for the taping of the Saturday Night Live 40th anniversary special, and the 1,025-person venue has been booked for an intimate concert from the superstar.
SNL 40 will air on NBC this Sunday, from 8-11 PM. The live special will feature a whole slew of past and present cast members and musical guests. The Irving Plaza gig may be an event exclusively held for the cast, crew and friends of Saturday Night Live. Jimmy Fallon reportedly gave away two tickets to members of his TV audience yesterday night.
Ringo Starr held an intimate concert at the venue back in 2005, backed by the Roundheads.
Meanwhile, the rumour mill is talking about an upcoming concert by McCartney to take place in Paris, France in June - a rumour which has rekindled hope for a European tour among McCartney's fans there.
Valentine's Day
www.facebook.com/FansOnTheRun
Feb 14 2015
Ladies and gents, looks like tonight's performance at Irving Hall in NYC, is sold out.
www.facebook.com/room.oneb
Feb 14 2015
In NYC


www.facebook.com/pjmaclen
Feb 14 2015
It's on!!!!!
Bob & Phil
Waiting for Macca tix!!!
Bob @ Irving
Waiting for Macca tix!!!
We are in!!!
MACCA!!!!!!
twitter.com/danielralston
Feb 14 2015
Uuuhhh. Paul McCartney is playing Irving Plaza tonight and I got a ticket. $40.00 cash only at box office. No line!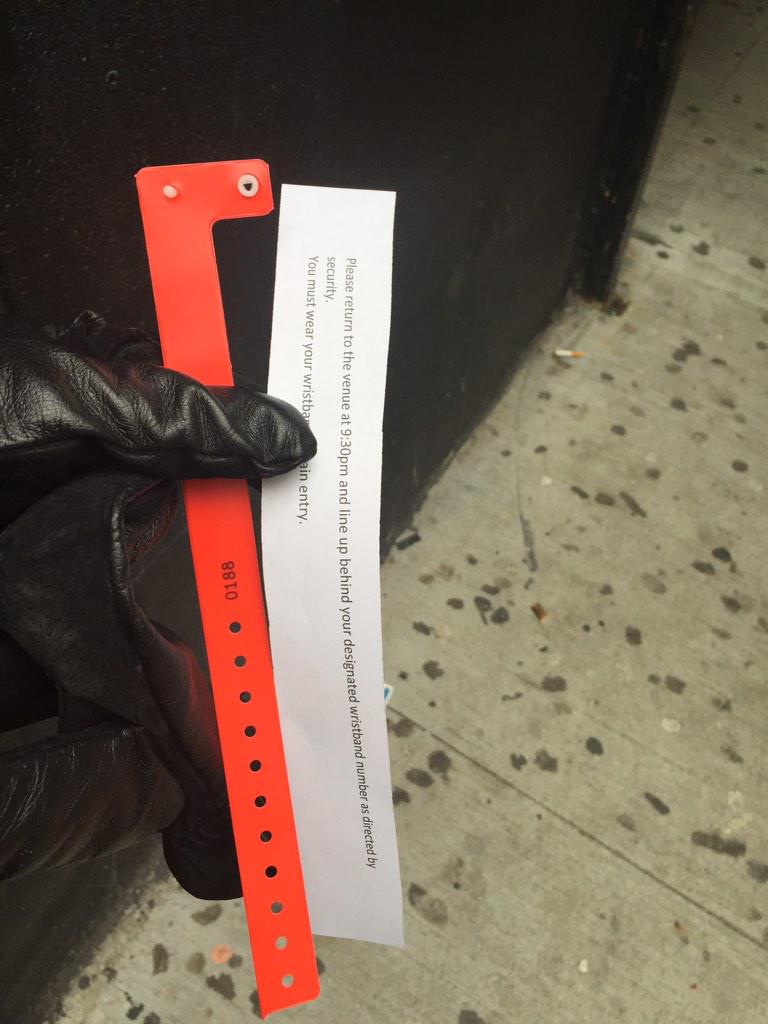 www.timeout.com
Saturday February 14 2015
Surprise Paul McCartney Valentine's show
twitter.com/macklas
Feb 14 2015
@PaulMcCartney Arriving for the Show TONIGHT in NYC...!!
~Awww... I LOVE YOU, Paul...!!