www.facebook.com/MaccaMexico1
GOIANIA : THE SHOW
Publicado por MaccaMexico
Lunes 6 de mayo de 2013
PAUL :
Here we go - get ready to rock Goiania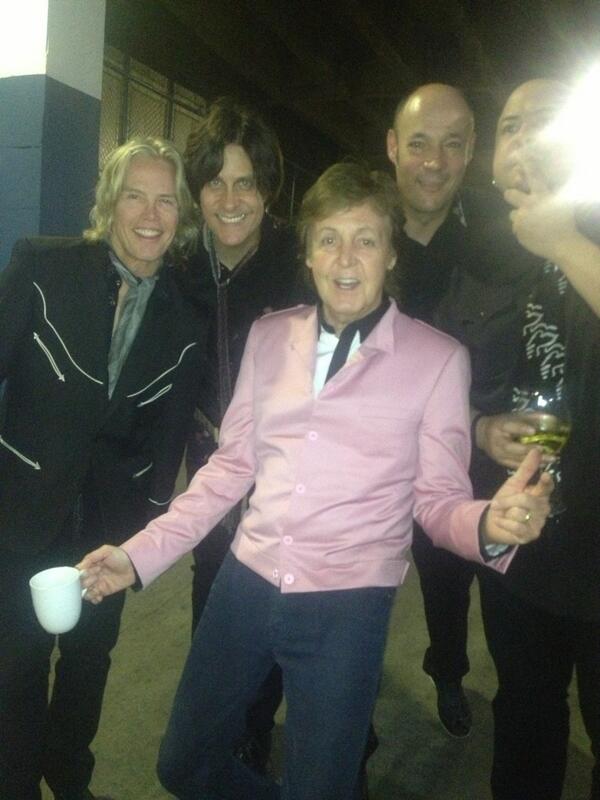 Las notasde Paul McCartney que usa para hablar con la gente en portugues!!!
Comienza con
Eight days a week
Junior's farm
All my loving
PAUL : "Boa noite Goiânia! Boa noite Goianos"
Listen to What the Man Said
Let Me Roll It
Paperback Writer

My Valentine
1985
The Long and Winding Road
Ahora con especial dedicatoria para Linda suena Maybe I'm Amazed
Paul agradece por los letreros de Meat Free Monday!!!
Ahora suena Hope of Deliverance con Abe Laboriel en el bajo
We Can Work It Out
Another day
Blackbird
Here today
Your mother should know
Lady Madonna
All together now
Mrs. Vandebilt
Eleanor Rigby
Being For The Benefit Of Mr. Kite!!!
Something
Ob-La-Di, Ob-La-Da
Band on the run
Hi Hi Hi
Back in the USSR
Let it be
Live and let die
Hey Jude
Day Tripper
Lovely Rita
Get Back
Yesterday
Helter Skelter
Golden slumbers
Carry thet weight
The End