www.aol.co.uk
Sir Paul McCartney to honour actor Woody Harrelson at Liverpool school ceremony
By PA
28 Jul 2017
Sir Paul McCartney will return to his former Liverpool school later to give a special award to Hollywood A-list actor Woody Harrelson.
The screen star, writer and director will become a companion of Liverpool Institute for Performing Arts (Lipa), awarded for outstanding achievement and practical contribution to student learning.
He will be among eight other luminaries of the arts and entertainment world who will also receive the honorary awards at the annual degree ceremony attended by the former Beatle.
Around 220 students from 16 different countries, including Norway, Brazil, South Korea, India, Germany, Ukraine and the United States, will receive awards at the graduation ceremony.
It is being held at Liverpool Philharmonic Hall for those who have completed either degree or foundation certificate programmes at Lipa.
The Institute is located in Sir Paul's old school, the Liverpool Institute for Boys, which underwent a multimillion-pound renovation to turn it into Lipa, a state-of-the-art performing arts higher education institution.
It was founded by Sir Paul and Mark Featherstone-Witty in 1995.
twitter.com/Liverpoolmagico
Jul 28 2017
#PaulMcCartney, hoy, en la ceremonia de graduación de #Lipa. Conseguimos otro autógrafo de él.
(#PaulMcCartney, today, at #Lipa's graduation ceremony. We got another autograph from him.)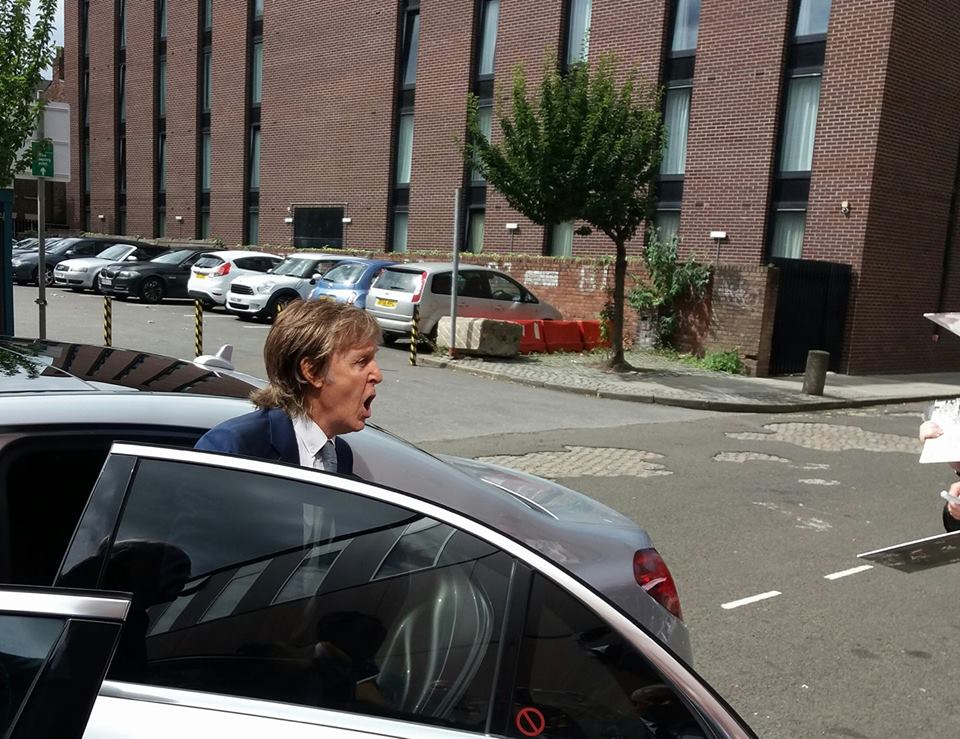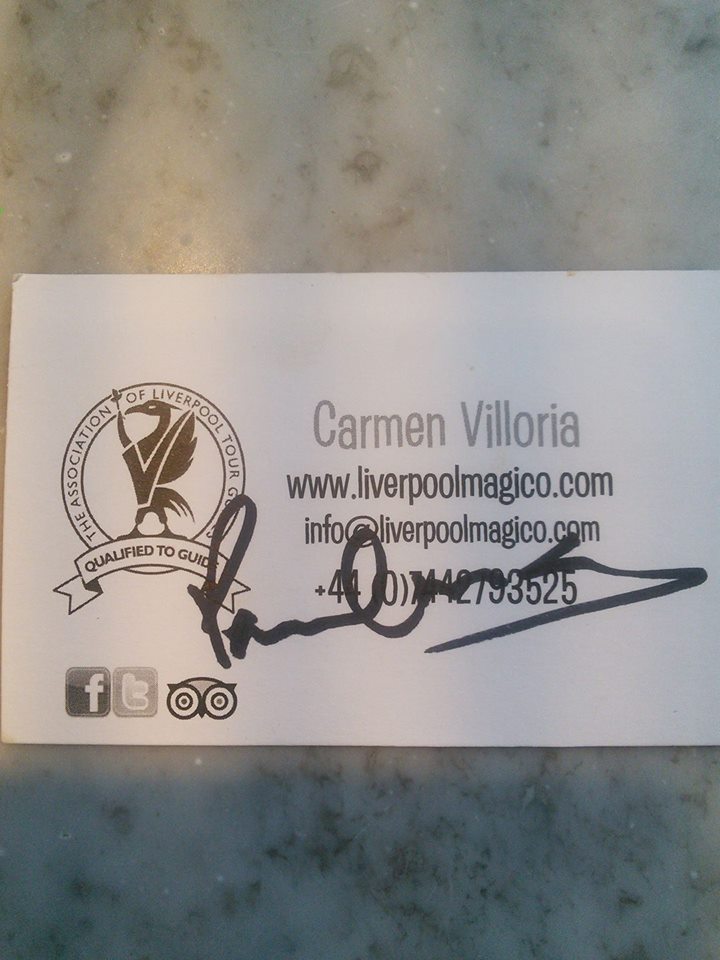 yellow-sub.net
Paul McCartney : ses attentes d'un musicien studio #paulMcCartney #lipa #liverpool
Paul McCartney était le 28 juillet à Liverpool, pour rencontrer les étudiants de la LIPA. Il s'est prêté à une session de questions/réponses avec eux, en revenant notamment sur ses attentes concernant les musiciens studio qui jouent avec lui.
Paul a confié :
« J'attends d'eux c'est principalement le fait qu'ils jouent ce qui est écrit, afin que je sois pleinement satisfait. Quant aux producteurs, la principale qualité que j'attends, c'est de la patience.
En parlant de patience, rappelons que nous attendons avec une très grande patience un nouvel album de Paul, qui devrait arriver cet automne.
(Paul McCartney was in Liverpool on July 28 to meet with LIPA students. He went to a question / answer session with them, returning in particular on his expectations concerning the studio musicians who play with him.
Paul said:
"I expect from them it is mainly the fact that they play what is written, so that I am fully satisfied. As for producers, the main quality I expect is patience.
Speaking of patience, let us remember that we are waiting with great patience for a new album by Paul, which should arrive this autumn.)
yellow-sub.net
Paul McCartney en bonne compagnie #WayneSleep #PaulMcCartney #lipa #liverpool
Nous vous proposons de découvrir une photo prise ce 28 juillet à la LIPA de Liverpool. on y voit Paul McCartney en compagnie de Wayne Sleep.
Agé de 69 ans Wayne Sleep est le fondateur de la Wayne Sleep Foundation qui aide les étudiants qui sont admis à la LIPA à améliorer leurs compétences sur divers enseignements prodigués par cette école fondée par Paul.
(We invite you to discover a photo taken this 28th of July at the LIPA of Liverpool. We see Paul McCartney with Wayne Sleep.
69-year-old Wayne Sleep is the founder of the Wayne Sleep Foundation which helps students who are admitted to LIPA improve their skills on various lessons from this Paul-based school.)
www.liverpoolecho.co.uk
Paul McCartney explains why he's written a song about Donald Trump on new album
McCartney, 75, didn't imply whether the song was in favour of the US President or not
BY JENNY KIRKHAM
28 JUL 2017
Macca was speaking to students at the Liverpool Institute of Performing Arts (LIPA) this week
Beatles legend Paul McCartney has written a song about Donald Trump on his new album.
Macca was speaking to students at the Liverpool Institute of Performing Arts (LIPA) when he made the announcement.
While McCartney, 75, didn't imply whether the song was in favour of the US President or not, he did say that he felt he HAD to write it.
He told students at LIPA : "Sometimes the situation in the world is so crazy, that you've got to address it."
McCartney returned to Liverpool to host his usual annual song writing mentoring sessions with a selection of third year Music students.
Actor Woody Harrelson was also in the audience. He visited to screen his film Lost in London and had his own Q and A session with students after the showing.
Paul was asked if the greater number of platforms for music made it harder to be heard.
He said: "I'm not sure it's more difficult, 'cos you still have to have a good song".
He was also asked what he expected from a session musician.
"It's mainly: play what's written, but sometimes you want them to ad lib," and the most important attribute for a producer to have, "patience".
It was announced earlier this year that Paul McCartney would be working with Adele producer, Greg Kurstin, on his new album.
Although there has been no official release date announced yet, the album is one of the most highly anticipated of 2017.
It will be his first solo LP in four years.