www.kake.com
Intrust Bank Arena gets ready for Paul McCartney
written by Lindi Simpson
Posted: Jul 17, 2017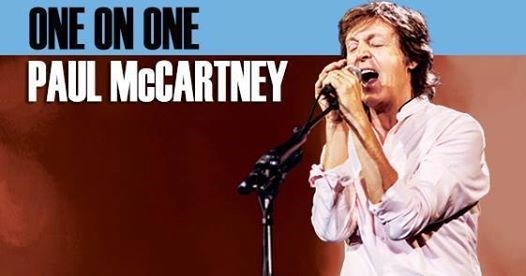 WICHITA, Kan. (KAKE) -
It's the hottest ticket in town, Paul McCartney's big night in Wichita and Betsy Curless is in search of some last minute tickets.
She's lucky, surprisingly they are still good seats available.
"When I was young Paul McCartney was 'it', and I hear he puts on a great concert and I don't want to miss it."
But some people will miss it, if they look for tickets in the wrong places. We found ticket sites, selling seats for as much as $850 each. Even though the ticket sites look official, it's important to remember these private sites often sell tickets for a premium.
For the best prices, go to Selectaseat.com, it's the official seller for Intrust Bank Arena according to Chris Kibler, Assistant General Manager.
"We recommend that every guest buys a ticket through selectaseat.com to verify and confirm that it is a legitimate ticket. You are taking a risk when you are buying through a third party or an unauthorized dealer."
The McCartney concert is one of the most anticipated events the arena has ever seen.
"It is a big deal, I know that when Sedgwick County had the vision to build a downtown arena this was one of the events they had in there mind of we want to be big," Kibler said.
As for Curless, she's lucky she skipped the web and headed straight to the box office.
www.kwch.com
Streets renamed to celebrate Paul McCartney concert
KWCH
Posted: Mon Jul 17, 2017
Paul McCartney breaks a record for Wichita and Intrust Bank Arena is celebrating by temporarily renaming some streets.
The former Beatle's concert Wednesday is the highest grossing performance ever for Wichita's downtown arena.
To celebrate, the city approved temporarily renaming part of Waterman "Penny Lane," and part of English, "Abbey Road."
The street names will stay that way through Wednesday's concert. The arena says limited tickets are available through Select-A-Seat. You can find ticket information here:
REMAINING PAUL MCCARTNEY
TICKETS
Paul McCartney
Wednesday, 7/19/17
8:00PM CDT