nypost.com
McCartney and Sony: We can work it out
By Richard Morgan
June 30, 2017
Getty Images
Paul McCartney and music publisher Sony/ATV have proved that life is very short, and there's no time for fussing and fighting.
The two have settled a lawsuit the legendary singer filed earlier this year to gain control over 260 songs he penned with former Beatles bandmate John Lennon.
Terms of the settlement were sealed.
John Lennon and Paul McCartney
Getty Images
McCartney, 75, sued Sony/ATV in January to ensure he could reclaim ownership of the treasure trove of songs, including "Hey Jude," "Yesterday" and "I Want to Hold Your Hand" that the two started writing in 1962.
In the suit, McCartney cited the 1976 Copyright Act, which specifies that rights to works made before 1978 must be returned to their creators 56 years after the original copyright date.
The suit claims McCartney's first reclamation should be on Oct. 5, 2018, for "Love Me Do."
What seemed a clear path to re-ownership was clouded last December by a British judge in a case involving Duran Duran.
The judge declared that English band's publishing agreements were governed by British law and that its US contracts reverted back to its UK publishing company — a unit of Sony/ATV.
With the outcome of a legal battle royale very much in doubt, the two sides settled — not wanting to set "a precedent that could later work against them," one music industry source said.
McCartney couldn't be reached for comment, and Sony/ATV limited itself to confirming "the parties have resolved the matter."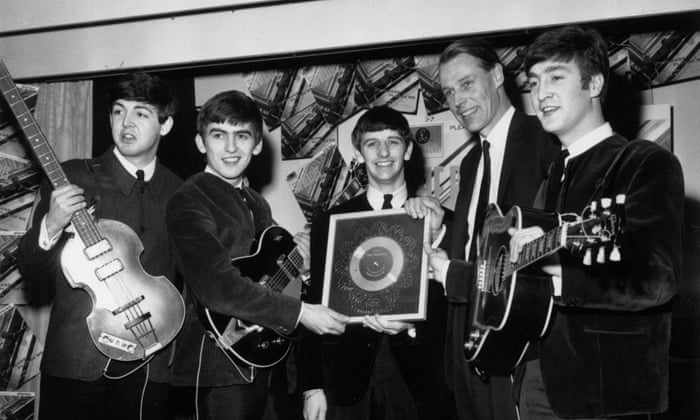 Paul McCartney, George Harrison, Ringo Starr, producer George Martin and John Lennon show off a silver disc in 1963.
Photograph: Chris Ware/Getty Images