www.gq-magazine.co.uk
Men Of The Year Home / MOTY 2014
Humanitarian: Ringo Starr
By Matt Jones
02 September 14
As well as winning the David Lynch Foundation's Peace and Love award, Starr's worked with designer John Varvatos as the face of his autumn/winter 2014 campaign, and all his profits will feed back into the film director's philanthropic organisation.
The foundation helps abused children and veterans with post-traumatic stress work through their problems with transcendental meditation, and it's a cause Ringo's supported after his own experiences with and enthusiasm for the practice after the Beatles studied with the Maharishi in 1968.
On his award, Ringo says, "I truly believe in the David Lynch foundation. They started to bring meditation into inner-city schools and now it's a fact that in those schools and neighbourhoods violence has gone down. Meditation brings people back to being human again."
PA Photos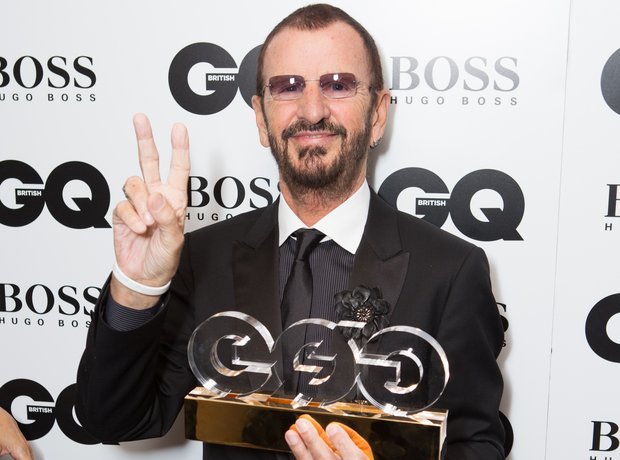 Ringo Starr after winning the Humanitarian award at the GQ Men of the Year Awards