www.eastvalleytribune.com
History of the Beatles to be celebrated at Phoenix Public Libraries
By Allison Hurtado, Ahwatukee Foothills News
Posted: Friday, September 5, 2014
To celebrate the 50th anniversary of the arrival of the Beatles in America, the Phoenix Public Library is hosting a one-hour celebration of the group that influenced so many.
Professional musician Dulais Rhys will talk about the evolution and history of the band and why the Beatles were so culturally important at that time. The program will include clips, examples and audience interaction.
The first presentation will be Saturday, Sept. 6, at Saguaro Library, 2808 N. 46th St., and will repeat seven times, including at 6:30 p.m. Tuesday, Sept. 9, at Ironwood Library, 4333 E. Chandler Blvd. The series will conclude on Saturday, Sept. 13.
"We wanted to do something a little different," said Kathy Husser, adult services coordinator for the library. "It's not something you typically think about as arts and culture, but it's popular art and popular music. We thought it was a great tie-in with the 50th anniversary and would capture a lot of people's attention. It will also be a little nostalgic too for some of us."
Husser said while the topic will be recollective for older residents, the city expects a younger audience to also enjoy the event. Rhys has given hundreds of these presentations across the country.
"The Beatles — A Music Revolution" lasts about an hour. There is no need to RSVP or register to attend. Times for the program vary at each location. For more information, visit phoenixpubliclibrary.org.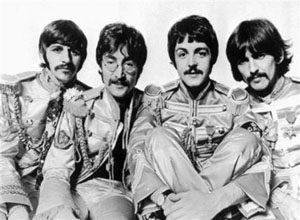 The Beatles
The rock group, The Beatles, are shown in 1967. From left, are: Ringo Starr, John Lennon, Paul McCartney and George Harrison.