www.tmz.com
PLAYBOY SUED
DROP MCCARTNEY'S SEXY MULLET NOW
And Hand Over the Dough
BY TMZ STAFF
11/22/2016
A pic of Paul McCartney's mullet is going to cost Playboy some cash ... according to the famous photographer who says the Bunny illegally used the shot.
Rock photog James Fortune -- who's shot Mick Jagger, Robert Plant and Jim Morrison -- says Playboy.com posted a photo gallery in 2014 of "15 Hilariously Awesome Celebrity Mullets" that included Fortune's shot of a shaggy Sir Paul, circa his '70s Wings days.
The gallery is still up ... a huge problem for Fortune who says he never gave Playboy permission to do the 'do in its gallery. He's suing for any profits Playboy's made off Macca's mullet.
www.spin.com
Photographer Sues Playboy Over Fantastic Paul McCartney Mullet Photo
Taylor Berman /
November 22, 2016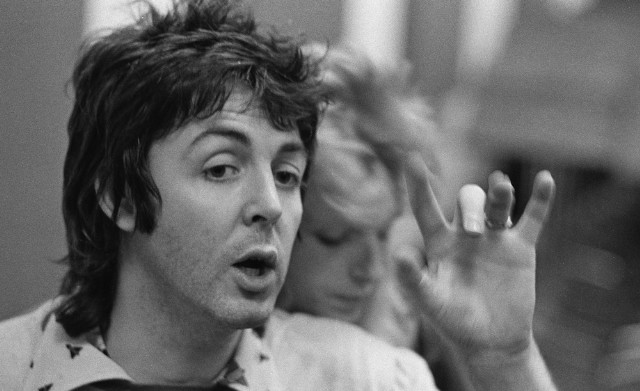 Credit: Michael Putland/Getty Images
Sometime in the 1970s, rock photographer James Fortune snapped a wonderful picture of Paul McCartney sporting a feathery mullet and a suspect mustache. The photo was, for obvious reasons, selected by an editor at Playboy's website for a 2014 photo gallery called "15 Hilariously Awesome Celebrity Mullets." Unfortunately, Fortune said he never gave Playboy permission to use the photo and is now suing the publication, according to TMZ.
TMZ claims the gallery was still online when it published its article early this morning, but it's since been removed. You can see the photo in TMZ's embedded tweet below.
— TMZ (@TMZ) 22 de noviembre de 2016
A good picture, but for our money, this photo would've been the better one to steal from Fortune.