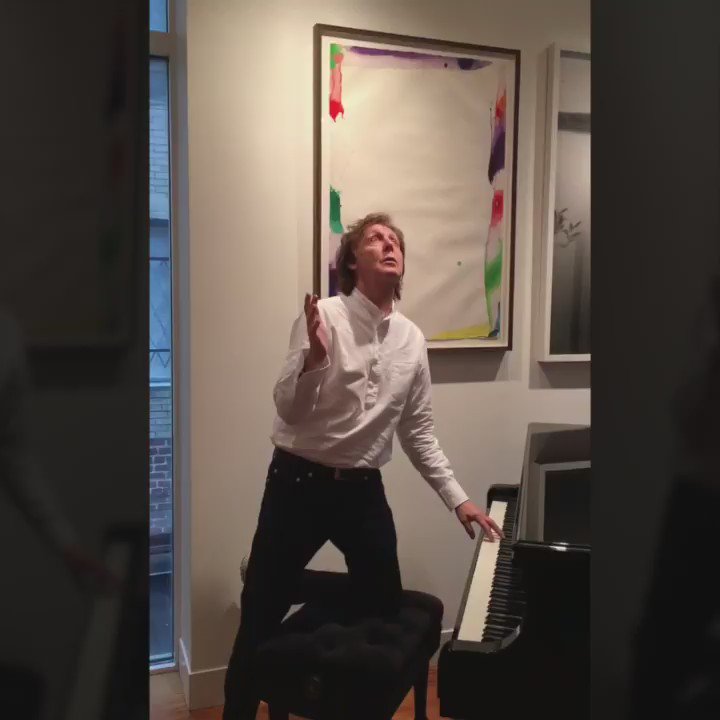 www.nme.com
Paul McCartney does the Mannequin Challenge to rap song 'Black Beatles'
Luke Morgan Britton
Nov 10, 2016
The Beatles star joins in on latest internet craze
Paul McCartney has taken part in the Mannequin Challenge craze.
The Mannequin Challenge is the latest viral sensation, following the Ice Bucket Challenge and the Harlem Shake. In it, people film themselves holding poses and staying completely motionless – like mannequins. There's usually music playing in the background and a lot of the videos so far have been soundtracked by hip-hop duo Rae Sremmurd's 'Black Beatles'.
The Beatles singer has joined in with his own version, also soundtracked by Rae Sremmurd's track, on Thursday (November 10). His caption reads: "Love those Black Beatles." See below.
— Paul McCartney (@PaulMcCartney) 10 de noviembre de 2016
Watch the 'Black Beatles' video below, as well as Rae Sremmurd's own Mannequin Challenge, which was shot live at a gig.
— Swae Lee Lee Swae (@iHipsterLee) 4 de noviembre de 2016
Meanwhile, Phil Collins recently revealed a long-lasting grudge he has with Paul McCartney. Speaking about a meeting with McCartney in which he asked him to sign some vinyl before he alleges the Beatle spoke down to him, Collins said: "I thought, 'You fuck, you fuck.' Never forgot it."
"He has this thing when he's talking to you, where he makes you feel [like], 'I know this must be hard for you because I'm a Beatle. I'm Paul McCartney and it must be very hard for you to actually be holding a conversation with me.'"
Later, in an interview with Billboard, Collins said that McCartney has since contacted him about his comments. "He's been in touch about it because he was upset," said Collins. "I certainly didn't get any flowers from him; I got more of a 'Let's just get on with our lives.' And I'm sorry he's upset that I kinda said something nasty about him — well, it wasn't really nasty. If people don't tell people that sometimes their attitude could be a bit better then you're not gonna get any better, y'know?"