Paul McCartney attends the GQ Man of the Year award ceremony with artist Tracey Emin (right).
September 05, 2000
www.dorsetecho.co.uk
Sir Paul McCartney and Tracey Emin teaming up to help out Dorset's Guitars On The Beach event
Samantha Harman, deputy editor
Friday 15 July 2016
STRIKING A CHORD: Guitars on The Beach
SIR Paul McCartney and Tracey Emin have teamed up to raise money for charity at this year's Guitars On The Beach.
The former Beatle and renowned artist have donated a "world exclusive collectors item" - a guitar estimated to be worth thousands of pounds.
The event, which will take place on September 3 and 4, will draw thousands of amateur guitarists from all over the UK to Lyme Regis to play as part of the country's biggest band.
The guitar is signed by Sir Paul and features an original design by Ms Emin and will help raise money for the event organisers' chosen charity, Cancer Research UK.
The guitar on which Tracey Emin has sketched a topless woman sunbathing and signed by Paul McCartney, and which will be offered as a raffle prize at Guitars On The Beach
Organisers are raffling the guitar for just £1 a ticket to give everyone a fair chance of owning it.
Already one local businessman has pledged to buy £1,000-worth of tickets in a bid to win the guitar which includes a doodle penned by the former Beatle.
This year, Guitars On The Beach is being supported by chef Mark Hix, whose Food Rocks Festival will combine with the guitar record bid.
Food Rocks will feature a host of local food and drink, as well as cooking demonstrations by top chefs.
Mr Hix, who owns the Oyster and Fish House restaurant in Lyme, is close friends with Ms Emin and has met Sir Paul at her parties, and he turned to his friends for help.
Geoff Baker, organiser of Guitars On The Beach, said: "Tracey and Paul have really turned up trumps.
"She has created a stunning Tracey Emin original of a topless woman sunbathing on a beach and both she and Paul have signed it, making the guitar a much-prized work of art of which there is only one in the world. It's a unique collaboration by one of Britain's top artists with the world's biggest star in music.
"A private London art collector has informed us that if we put the guitar up for auction it could raise as much as £50,000. But if we did that then only the rich could afford to bid for it. So, as Guitars On The Beach is all about equality – we welcome guitarists of all ages and abilities and of all sizes of wallet – we are raffling it for £1 a ticket."
This year's event is aiming to try break its own record of 3,000 guitarists playing together on the beach, set in 2014.
Mr Baker added: "This year we will also be staging the play-along on the Sunday as well as the Saturday, so that those who are working on Saturday don't miss out on the fun.
"With a little help from our friends, this year's Guitars On The Beach at Food Rocks is going to be the best yet and it will be helping the very best of causes."
Deep Purple frontman Ian Gillan led the event in 2014 as thousands performed his classic hit, Smoke on the Water. But last year, the event when ore than 2,000 people performed Jonny B. Goode by Chuck Berry and My Sharona by The Knack, made a "significant loss" leading to fears that this year's incarnation may be cancelled. Raffle tickets for the guitar will be available to buy from shops, pubs and restaurants in Lyme and are already available online at guitarsonthebeach.com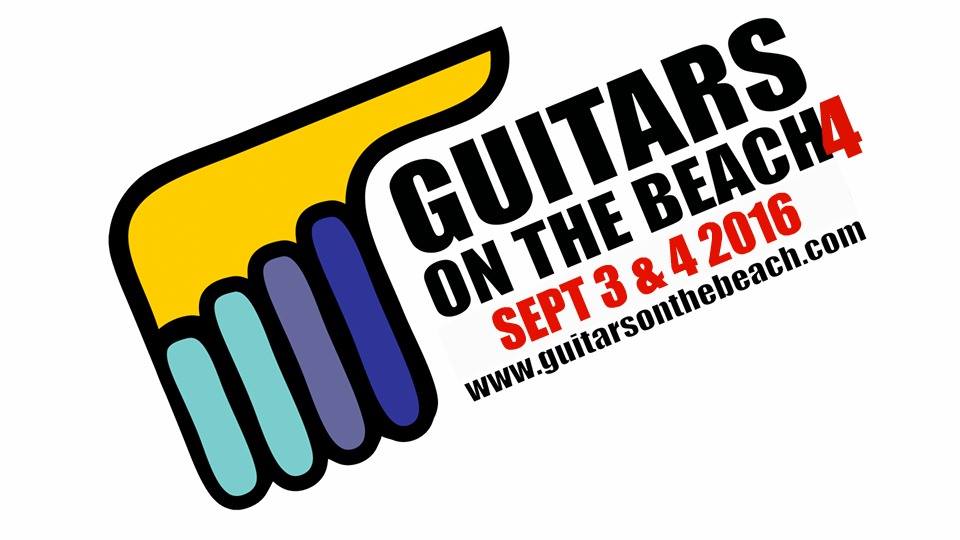 www.guitarsonthebeach.com