www.northdevongazette.co.uk
McGear McCartney mania at The Plough
The younger brother of a certain Beatle talks about his own music career, plus comedy, satire, The Scaffold and photography in Torrington on Saturday, March 29.
Tony Gussin
Friday, March 14, 2014
THE sharpest of Liverpudlian wit, live music and perhaps the odd reference to a somewhat well known older relative will all feature as Mike McGear McCartney brings his first solo tour in 42 years to Torrington at the end of this month.
What do you do when your big brother Sir Paul – or 'our kid' as Mike calls him – has taken over the world with The Beatles? Faced with such a dilemma back in the 60s, the younger McCartney sibling changed his name to Mike McGear, formed his own band The Scaffold with Roger McGough and John Gorman, and moved into the satire and comedy field.
Hit records and television series followed before Mike turned his back on showbiz to return to his first love photography, with his work acclaimed by exhibitions at the Smithsonian Institute in the US and Britain's National Portrait Gallery.
But now Mike is back on the road with a new hilarious and nostalgic one man show Sex, Drugs and Rock 'n' Roll (I Wish!), told through his photographs, lively anecdotes and live music too.
He is coming to The Plough Arts Centre at Torrington on Saturday, March 29 and he says following a recent 'secret gig' at a church hall, North Devon will be his first live two hour show
"I am going to be showing you the other side of 60s Liverpool – which was just as exciting," he told the Gazette.
"Then up to the Edinburgh Festival, which got us into the pop world – probably the biggest mistake I ever made! Right up to my photography career…
"You will see what The Scaffolds were all about, with this wonderful mix of satire and surrealism.
"I have lots of stories of 'our kid', but that's not it, it's about Mike McGear McCartney – the same as if he went on tour, he would talk about his band. It's such an obvious thing when you are related to one of the world's leading figures, it's an obvious question for people to ask – but if you are interested in that, go and see his show!"
For a fresh, funny and nostalgic take on the 1960s, the music and what happened after, join Mike for Sex, Drugs and Rock 'n' Roll (I Wish!) on Saturday, March 29 at 8pm. Tickets are available from 01805 624624 or visit www.theploughartscentre.org.uk
Join Mike McGear McCartney at The Plough Arts Centre in Torrington on Saturday, March 29.
twitter.com/_MikeMcCartney_
March 4 2014
MMM in Radio Merseyside about to talk to radio stations all round Britain, about Sex,Drugs,Rock&Roll..he wishes!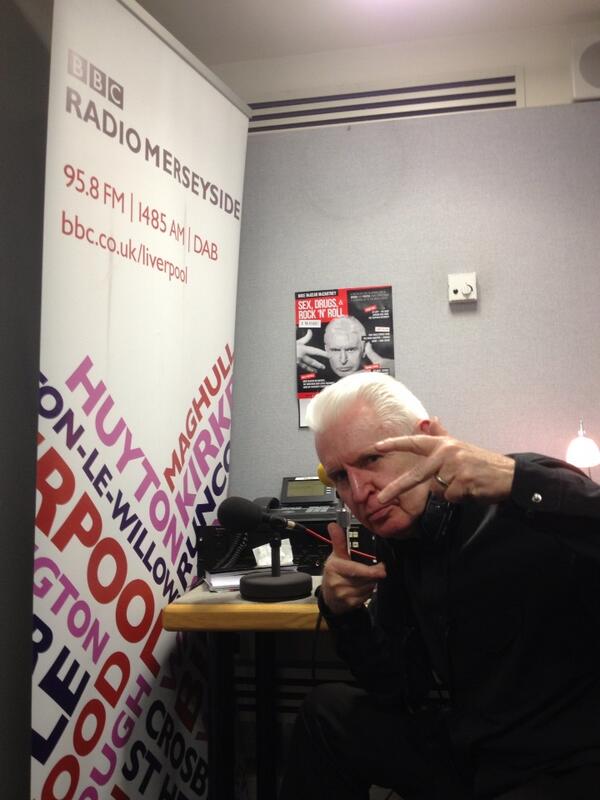 March 12 2014
Guess whose just been to New York, to talk about my 1 Man Show (re cheap plug on East River) & see r Josh?..soft lad!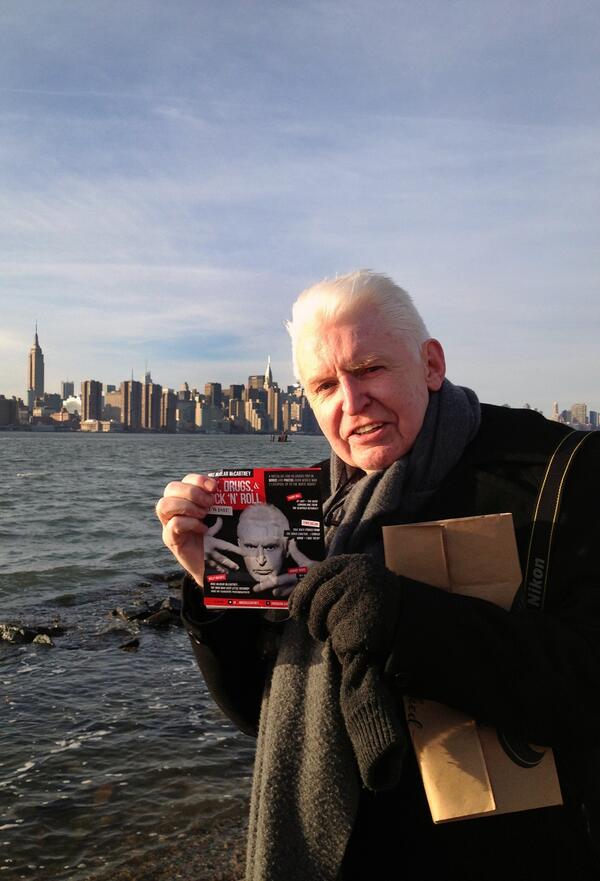 March 13 2014
What an Empire State! plus a cheap,subliminal plug for my UK 1 Man Show Tour. Be warned...I haven't started yet!!!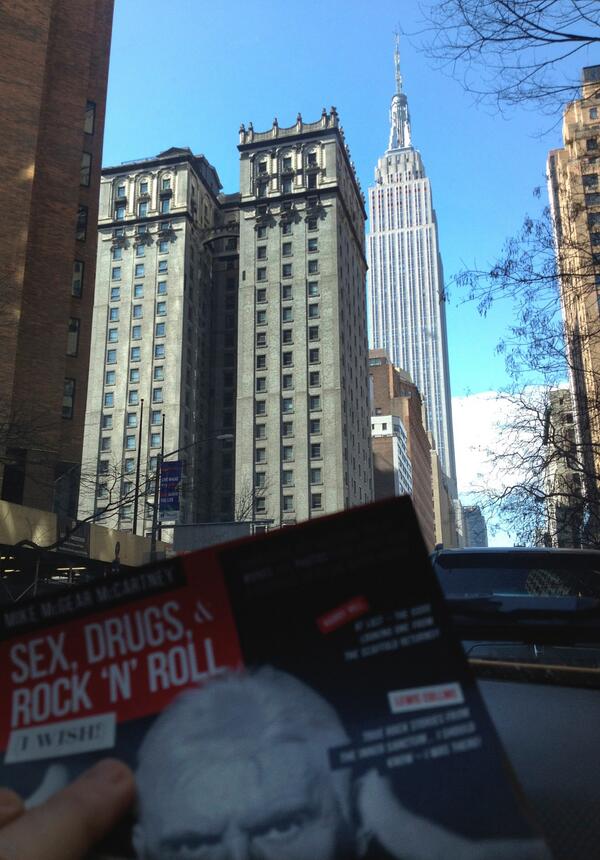 March 14 2014
New York Bus Plug!…just b4 us,Josh & Granma did Bus Top Tour of the Big Apple and… Harlem! re recent gas explosion!!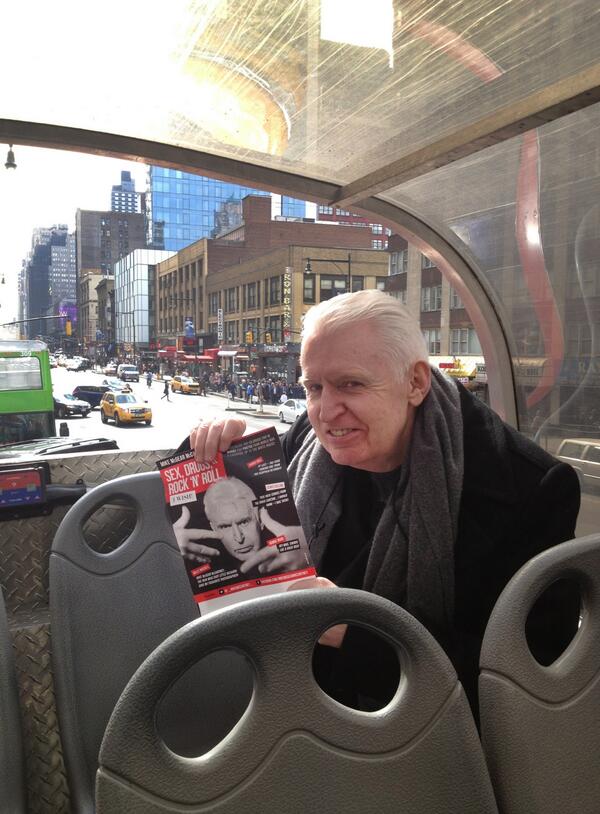 March 15 2014
Look Out!! he's going into Macy's New York