fox2now.com
Sir Paul McCartney rocks Busch Stadium
BY GERRON JORDAN
POSTED AUGUST 13, 2016
ST. LOUIS (KTVI) – As Sir Paul McCartney readies to play a sold-out crowd at Busch Stadium, Saturday night, excited fans arrived hours early in anticipation.
"I just one day heard him on the radio and their music really inspired me and I really loved listening to the Beatles" said Eve Heavner.
Heavner is taking in her first McCartney concert with her sister and her mom.
"It's a once in a lifetime opportunity" said Regina Heavner. "Absolutely thrilled to be here tonight. I'm really looking forward to it, the weather's looking good so I think it's going to be a great night" she said.
McCartney's solo concert, the One on One world tour, comes near the 50th anniversary of when The Beatles played the old Busch stadium in 1966. Saturday's concert will bring out people from across the region and across generations.
"This is probably about my 30th concert to see Paul McCartney" said Barb Adams. "The biggest Beatles fan and I saw him what over 50 years ago with the Beatles" she said.
The show is scheduled to begin at 8:00 p.m.
PHOTO GALLERY
www.stltoday.com
Paul McCartney's Busch Stadium concert was like revisiting old friends in song
By Kevin C. Johnson
St. Louis Post-Dispatch
AUGUST 14, 2016
Paul McCartney performs at Busch Stadium in St. Louis on Saturday, August 13, 2016. Photo by Jon Gitchoff
If ever there was a case for more concerts downtown at Busch Stadium, it was the magical night of music that was Paul McCartney's sold-out concert Saturday night.
That's just how perfectly the evening went from the choice of artist to the setting to the weather, making for a memorable night for the 41,000 fans packed into the venue.
McCartney's "One On One" tour, the fastest-selling concert in the history of Busch Stadium, was a parade of some of music's most treasured songs hand-delivered by one of the masters.
Sure, new songs were thrown in to show he's more than just an oldies act. There was the 2015 hit "FourFiveSeconds," which McCartney recorded with Rihanna and Kanye West, though it might've left some of his core fans scratching their heads. Also new was, well, "New," "Queenie Eye," and "Save Us."
But it was the undeniable classics performed here, like "We Can Work It Out," "Love Me Do," "Eleanor Rigby," "Yesterday," "Live and Let Die," "Back in the U.S.S.R." and "Band on the Run," that gave the warm feeling of revisiting longtime friends.
McCartney walked out on stage at the top of the show with his guitar held high above his head in a triumphant pose before kicking off the night with "A Hard Day's Night." There was so much more to come during the show that ran well over two hours in its offering of 38 songs. Material from the Beatles continues pulsating with life, and numbered over 20 songs in the concert.
"I have a feeling we're going to have some fun in this place tonight," McCartney told his screaming fans, adding he would play some old songs, some new songs and some in-between songs.
For the rest of the night, teetering between guitar and piano, McCartney interwove songs from the Beatles, Wings, solo songs and more, barely pausing with the notable exception of taking off his jacket.
"That's my one wardrobe change of the entire evening," said McCartney, 74, who explained several of the songs before singing them, or spoke to his songwriting process.
"Can't Buy Me Love" came with heartwarming clips of the Beatles. He promised fans they would sing with him most gloriously on "Ob-La-Di, Ob-La-Da." "Let Me Roll It" ended with a Jimi Hendrix tribute. He said "My Valentine" was written for his wife Nancy Shevell, who was in the house, and the gigantic projection screen behind him showed the song's video featuring Natalie Portman and Johnny Depp. He didn't forget former wife Linda McCartney, saying he wrote "Maybe I'm Amazed" for her.
"Blackbird" was one of a handful of the night's poignant moments. McCartney reminded fans the delicate song was written in response to Civil Rights issues of the 1960s, a subject that he pointed out remains relevant today. The front portion of the stage slowly ascended with McCartney atop, allowing him to perform it high above the stage.
Another poignant moment came as he introduced the song "Here Today," which he wrote in response to a conversation he never got to have with his former band mate John Lennon before his death. He played a ukulele given to him by another departed band mate, George Harrison, on "Something."
"Live and Let Die" was searingly performed amid blasts of fire and lasers shooting off at just the right moments while explosions went off on the projection screen. "Let It Be" came with its own electrifying moment in a totally different way when fans held up their lighted cell phones and waved them slowly back and forth.
If the plethora of Beatles songs didn't go back far enough for fans (how could that even be true?), McCartney acknowledged Beatles precursor group the Quarrymen with "In Spite of All the Danger."
He took a moment to read some of the signs fans held up down front, including one that said "Do you like my dress, it's new" and "Loved you as a bug, loved you with Wings, love you still."
While McCartney wasn't always in tip-top vocal shape, he made up for it with his still-vibrant playing and personality. His band was filled out with Rusty Anderson (guitars), Paul Wickens (keyboards), Brian Ray (bass) and Abe Loboriel Jr. (drums).
The concert was promoted as a celebration of the Beatles' 1966 concert at the old Busch Stadium, though McCartney never mentioned that fact from the stage.
Just before disappearing within a mass of smoke and confetti, he gave a shout out to Chuck Berry and promised to see fans next time.
GALLERY
Paul McCartney performs at Busch Stadium in St. Louis on Saturday, August 13, 2016. Photo by Jon Gitchoff
Rusty Anderson performs with Paul McCartney at Busch Stadium in St. Louis on Saturday, August 13, 2016. Photo by Jon Gitchoff
www.stltoday.com
iParty: Paul McCartney at Busch Stadium
Aug 13 2016
Fifty years after his first trip to Busch Stadium with the Beatles, Paul McCartney returned before an adoring crowd on Saturday night.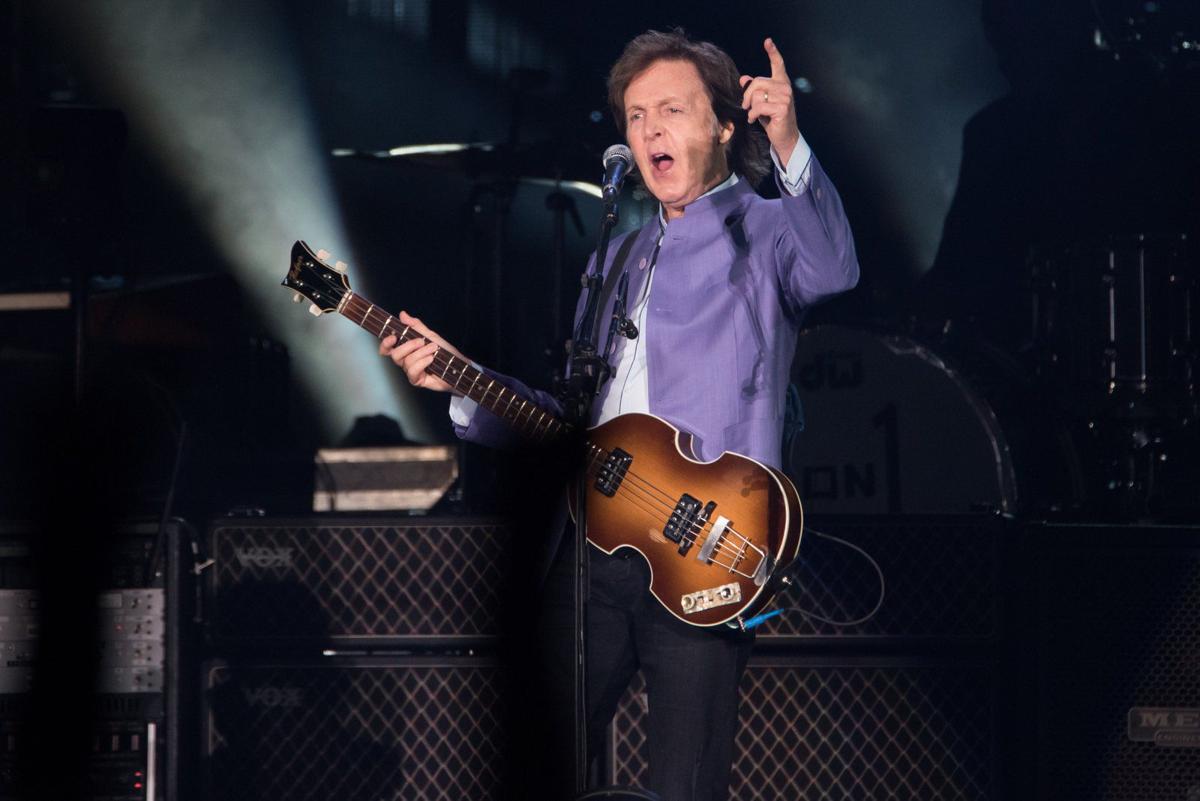 Paul McCartney performs at Busch Stadium in St. Louis on Saturday, August 13, 2016. Photo by Jon Gitchoff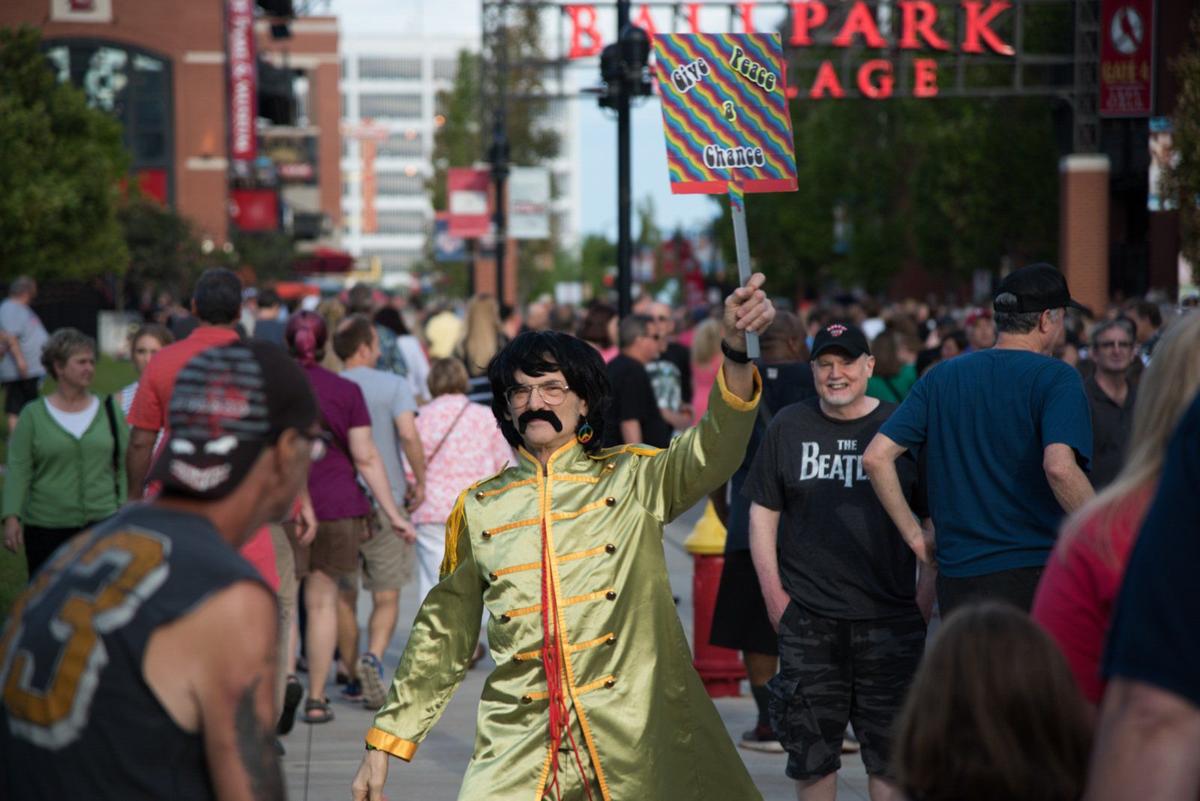 Ralph Morse of St. Louis walks through the crowd holding up his "Give Peace a Chance" sign before Paul McCartney performs at Busch Stadium in St. Louis on Saturday, August 13, 2016. Photo by Jon Gitchoff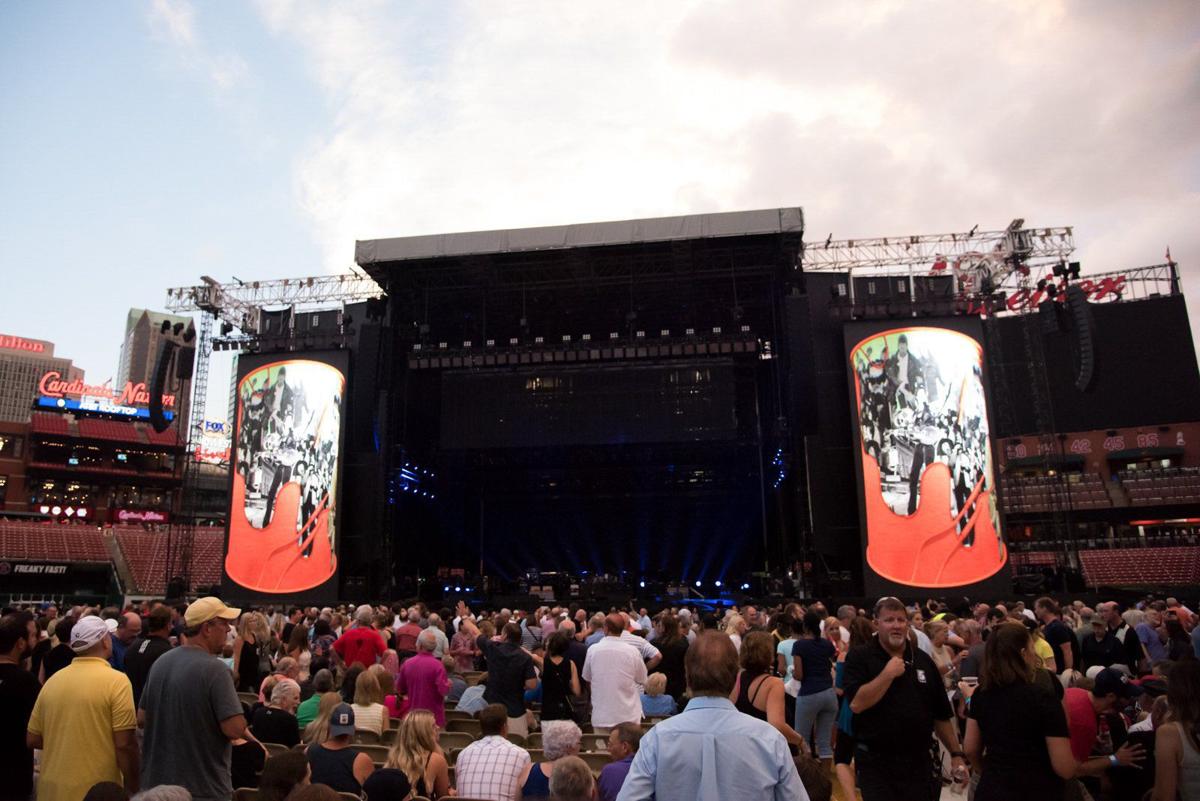 A view of the stage in center field before Paul McCartney performs at Busch Stadium in St. Louis on Saturday, August 13, 2016. Photo by Jon Gitchoff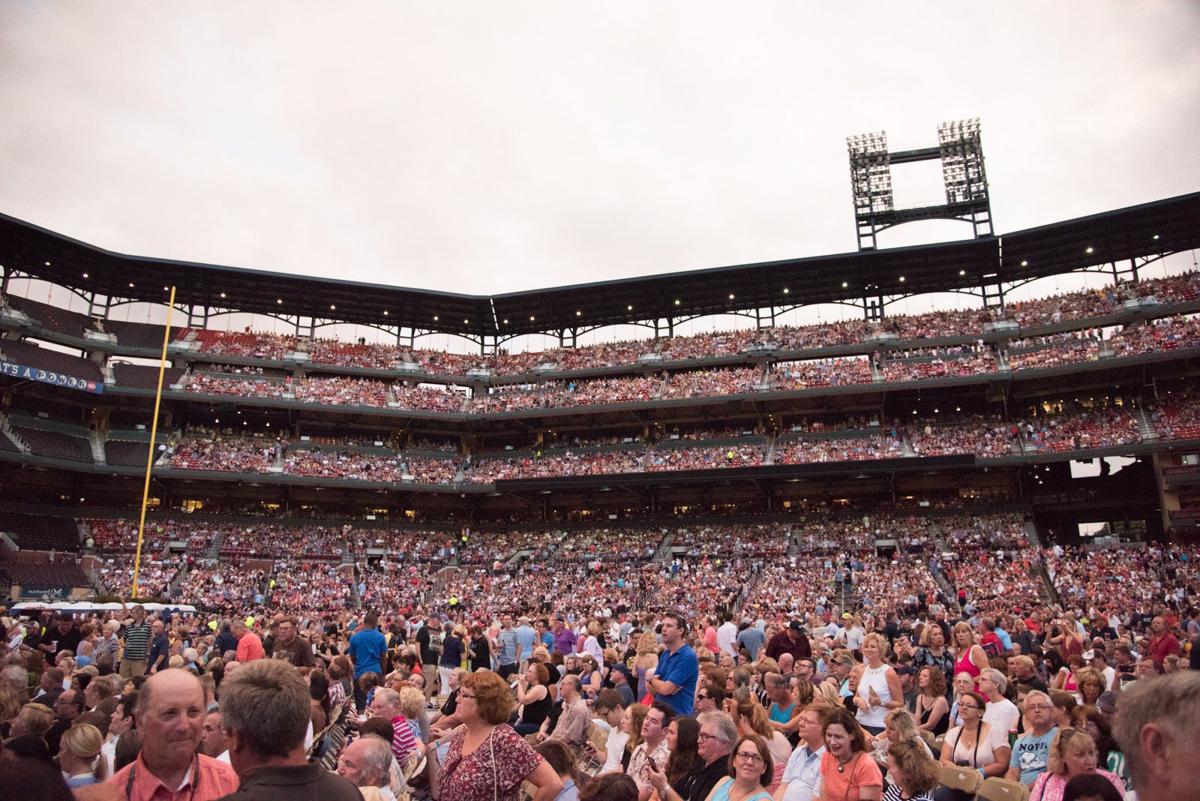 A view of the crowd inside Busch Stadium before Paul McCartney performs on Saturday, August 13, 2016. Photo by Jon Gitchoff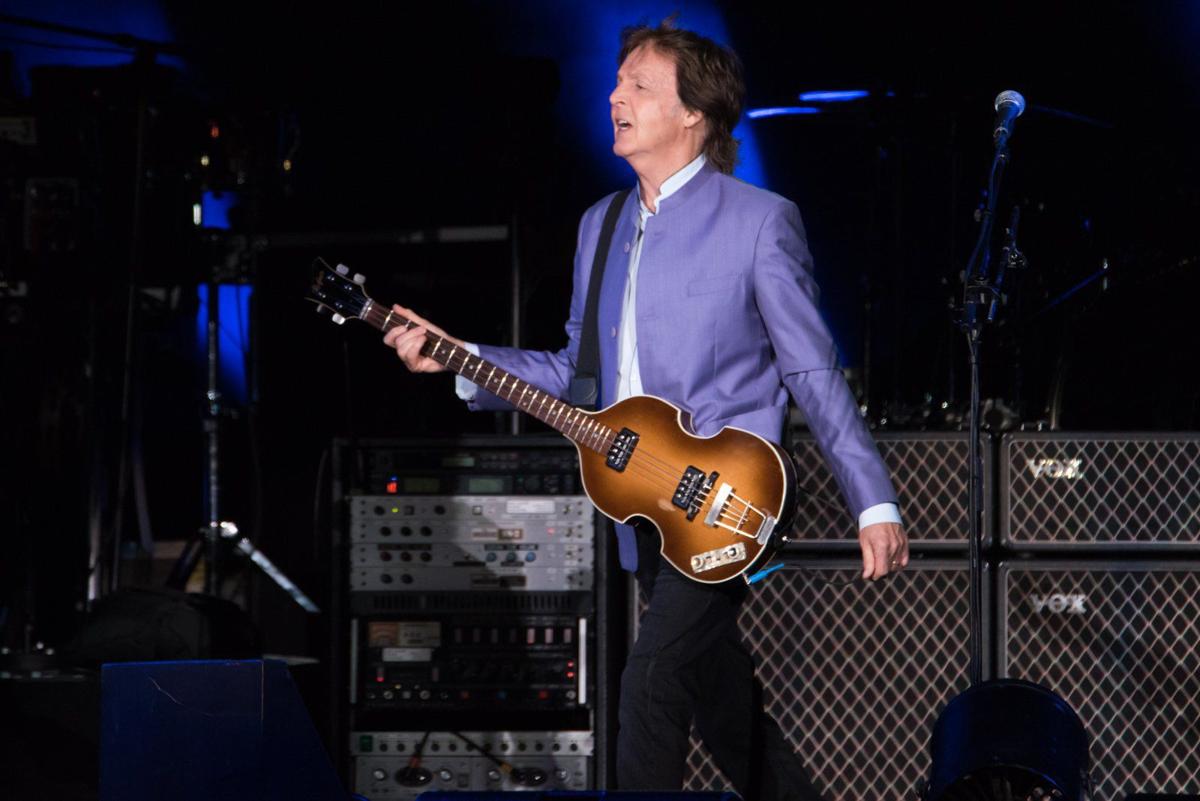 Paul McCartney performs at Busch Stadium in St. Louis on Saturday, August 13, 2016. Photo by Jon Gitchoff
Paul McCartney performs at Busch Stadium in St. Louis on Saturday, August 13, 2016. Photo by Jon Gitchoff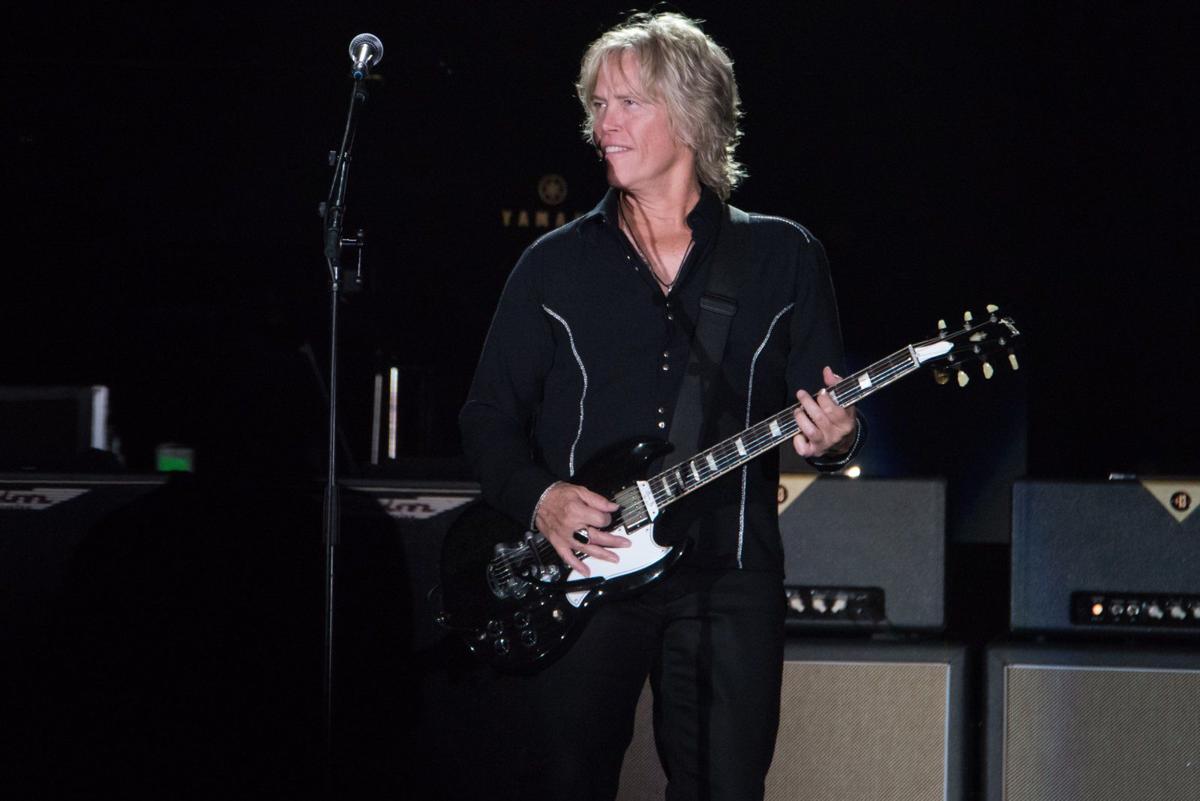 Brian Ray performs with Paul McCartney at Busch Stadium in St. Louis on Saturday, August 13, 2016. Photo by Jon Gitchoff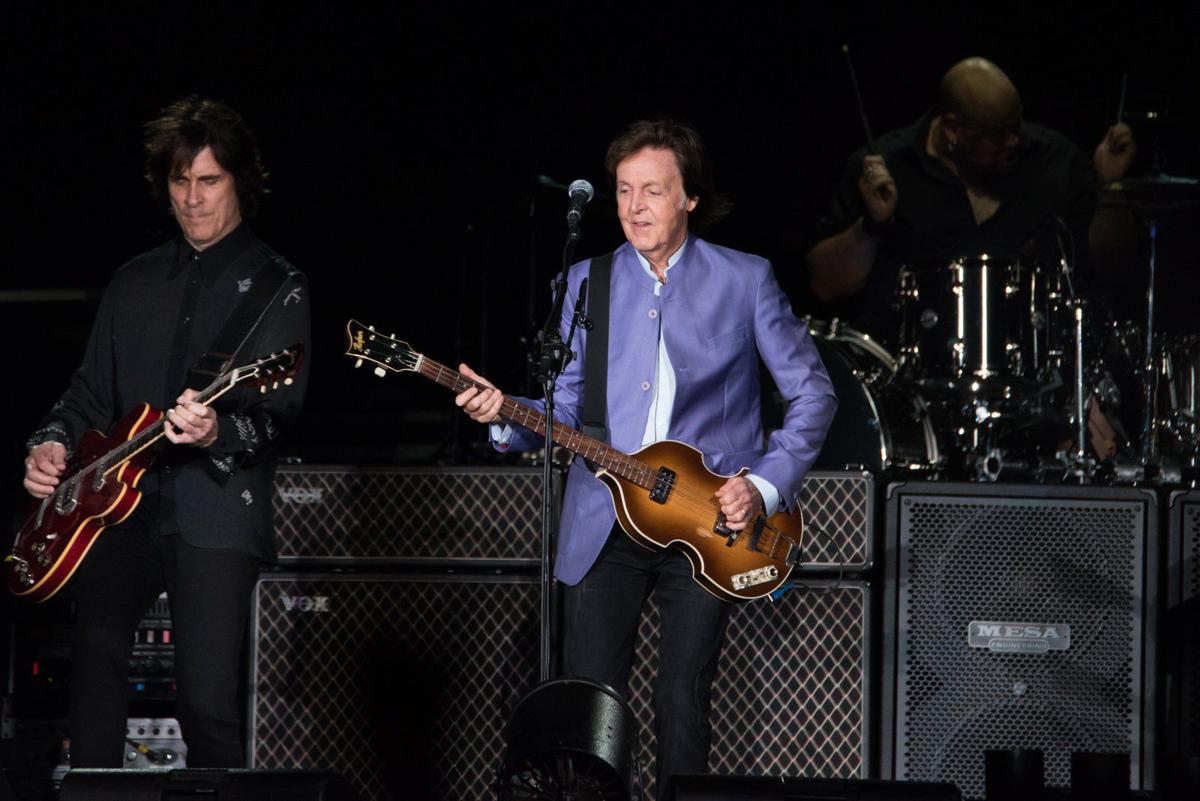 Paul McCartney performs at Busch Stadium in St. Louis on Saturday, August 13, 2016. Photo by Jon Gitchoff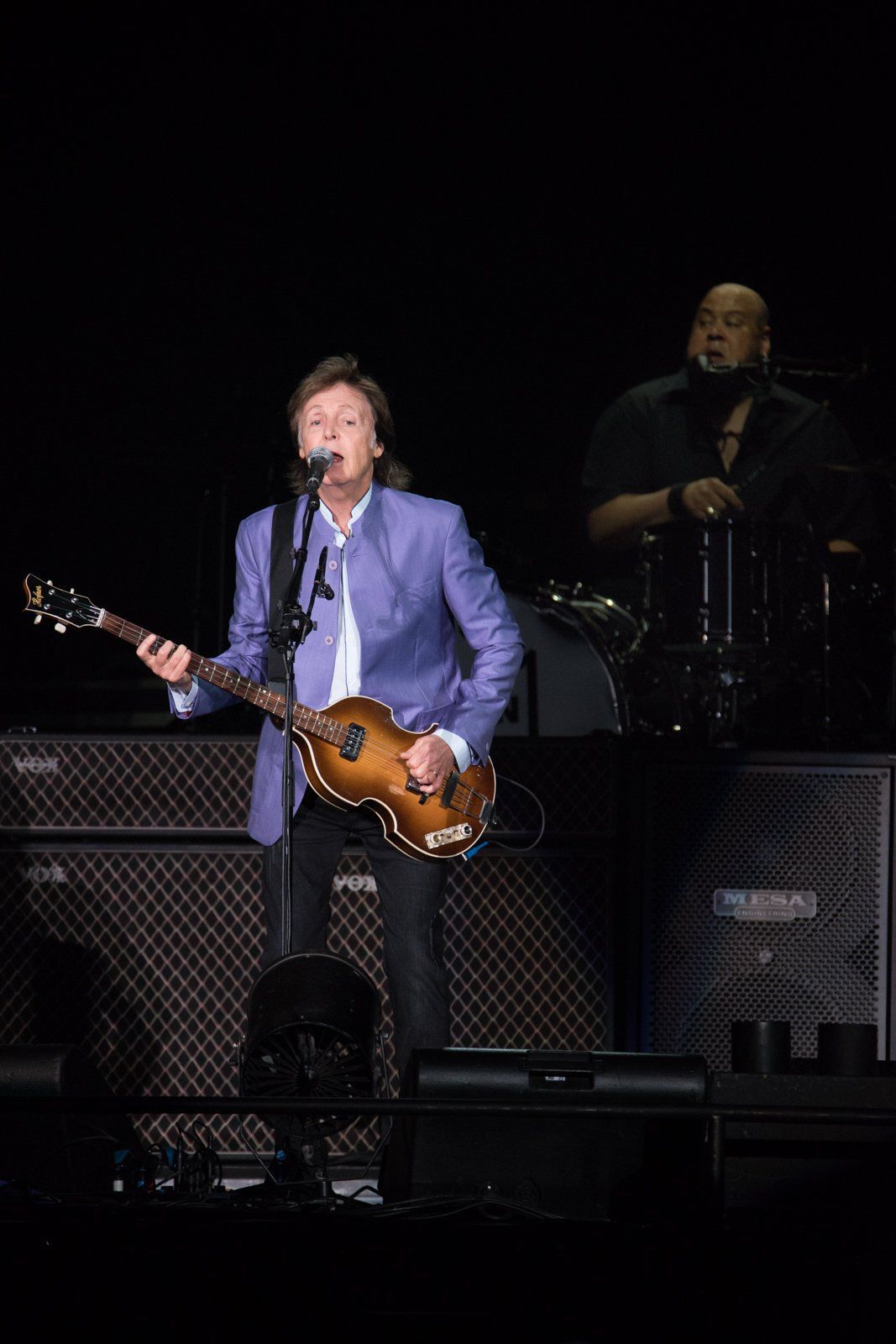 Paul McCartney performs at Busch Stadium in St. Louis on Saturday, August 13, 2016. Photo by Jon Gitchoff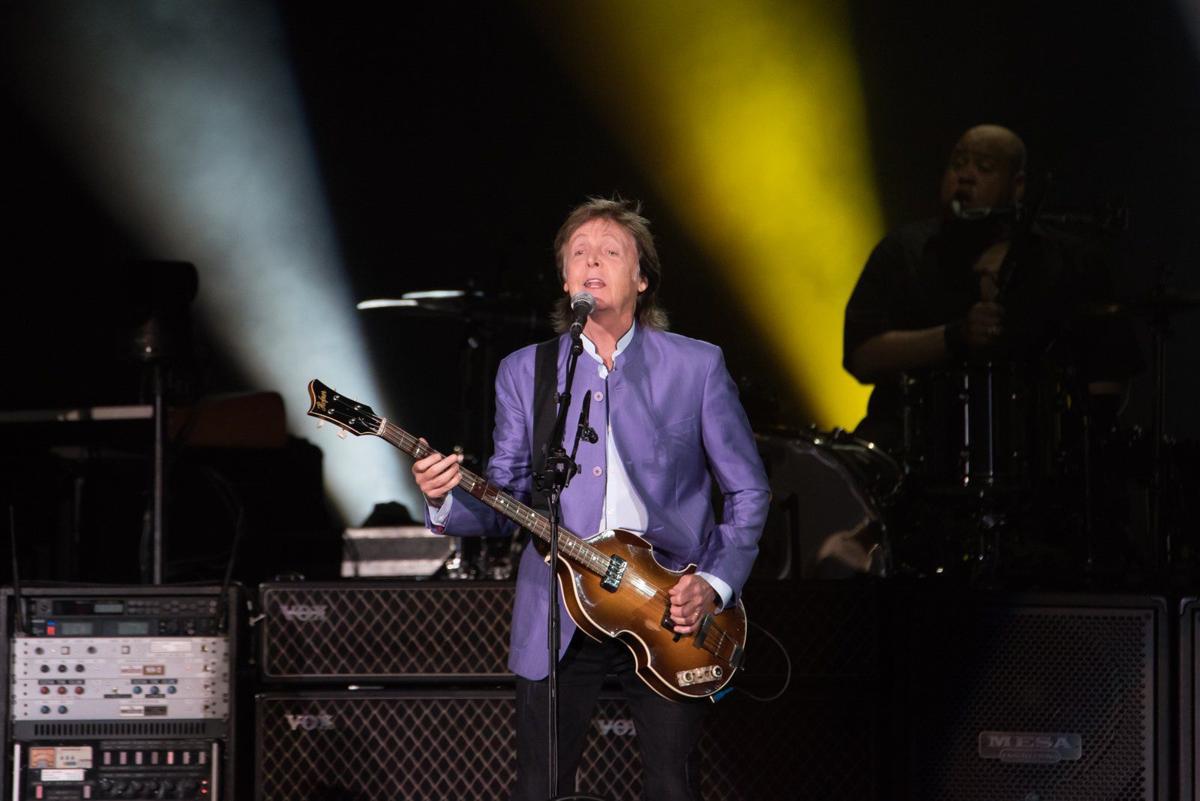 Paul McCartney performs at Busch Stadium in St. Louis on Saturday, August 13, 2016. Photo by Jon Gitchoff
Paul McCartney performs at Busch Stadium in St. Louis on Saturday, August 13, 2016. Photo by Jon Gitchoff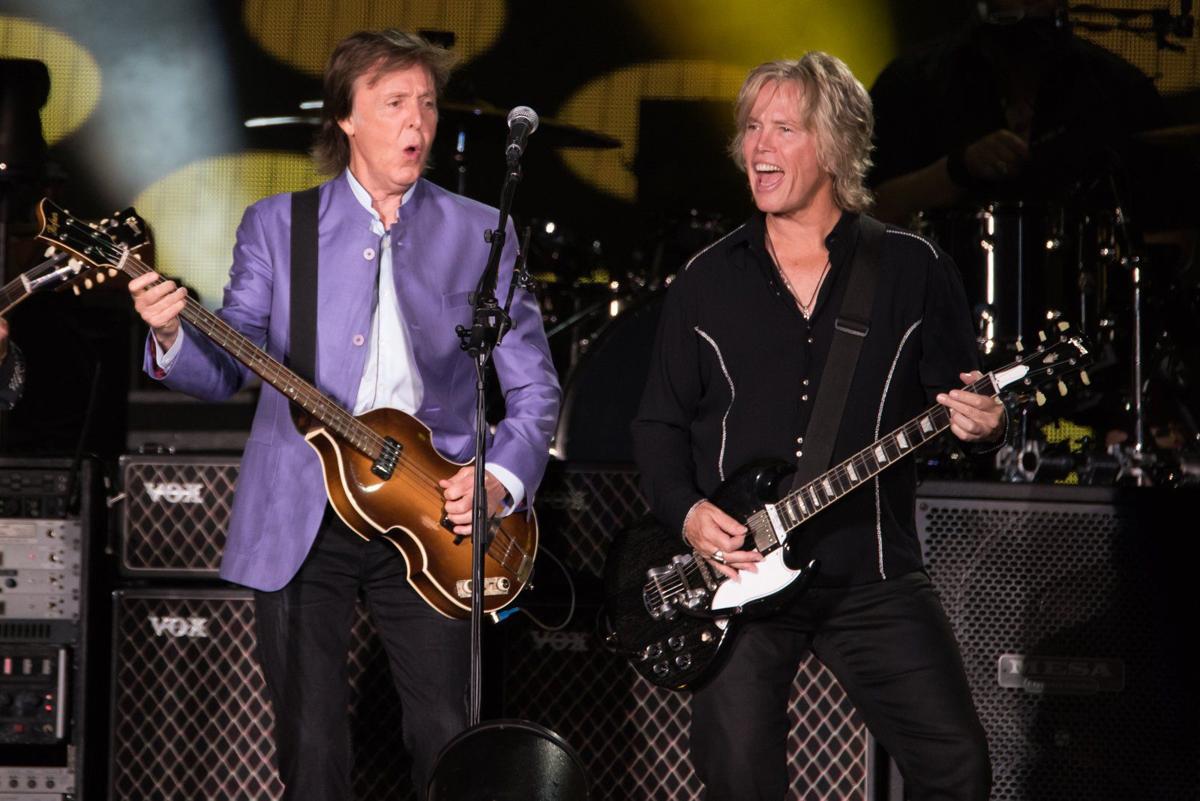 Paul McCartney performs at Busch Stadium in St. Louis on Saturday, August 13, 2016. Photo by Jon Gitchoff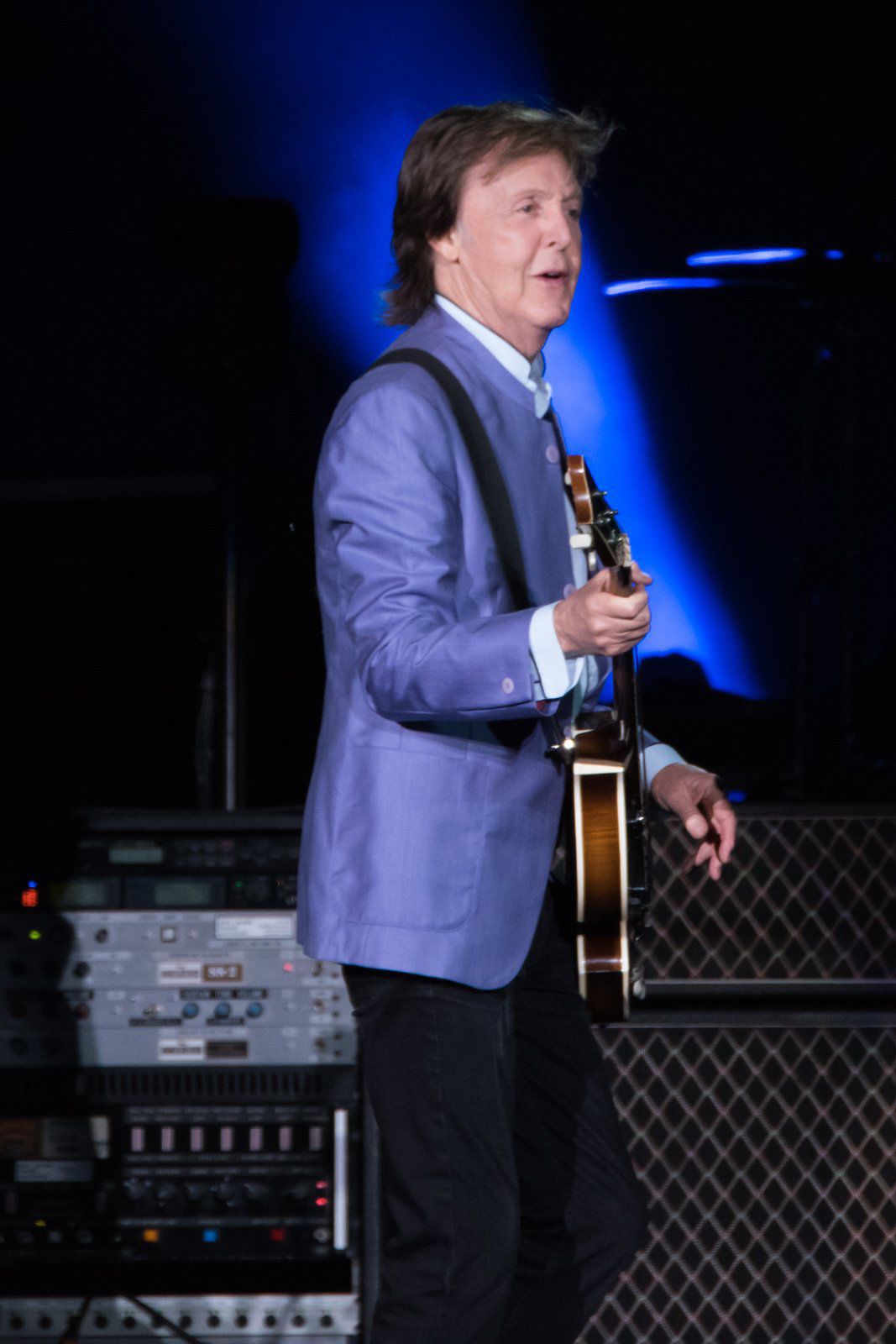 Paul McCartney performs at Busch Stadium in St. Louis on Saturday, August 13, 2016. Photo by Jon Gitchoff
Paul McCartney performs at Busch Stadium in St. Louis on Saturday, August 13, 2016. Photo by Jon Gitchoff
Rusty Anderson performs with Paul McCartney at Busch Stadium in St. Louis on Saturday, August 13, 2016. Photo by Jon Gitchoff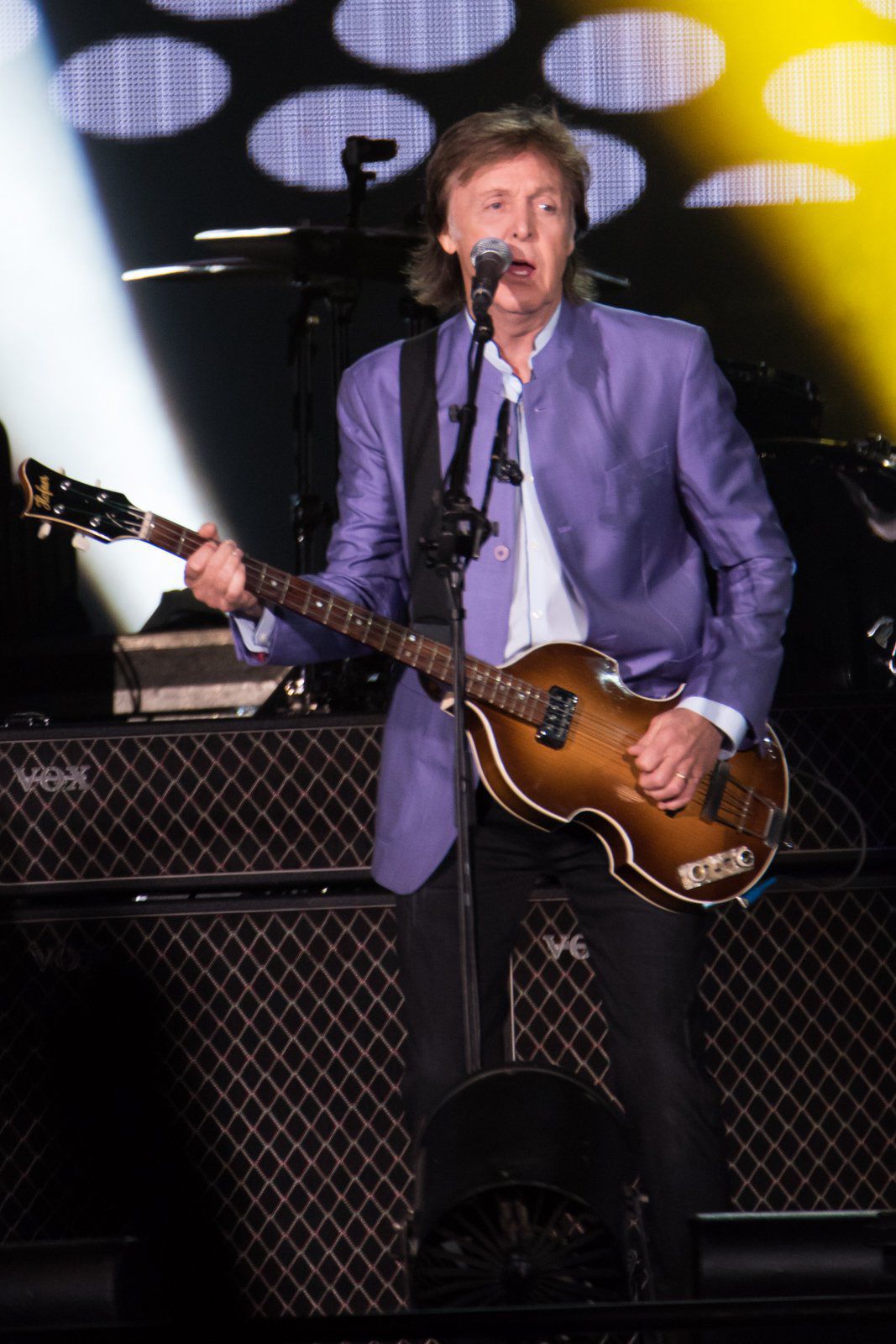 Paul McCartney performs at Busch Stadium in St. Louis on Saturday, August 13, 2016. Photo by Jon Gitchoff
Paul McCartney performs at Busch Stadium in St. Louis on Saturday, August 13, 2016. Photo by Jon Gitchoff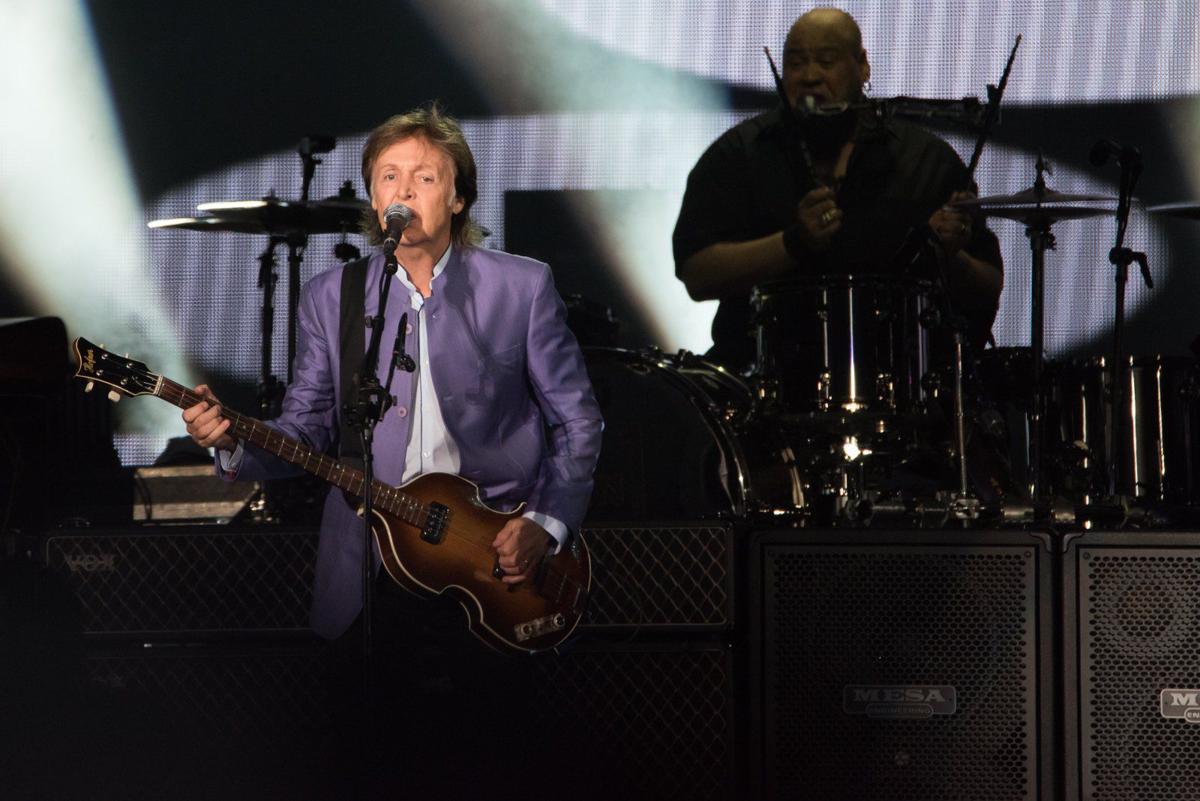 Paul McCartney performs at Busch Stadium in St. Louis on Saturday, August 13, 2016. Photo by Jon Gitchoff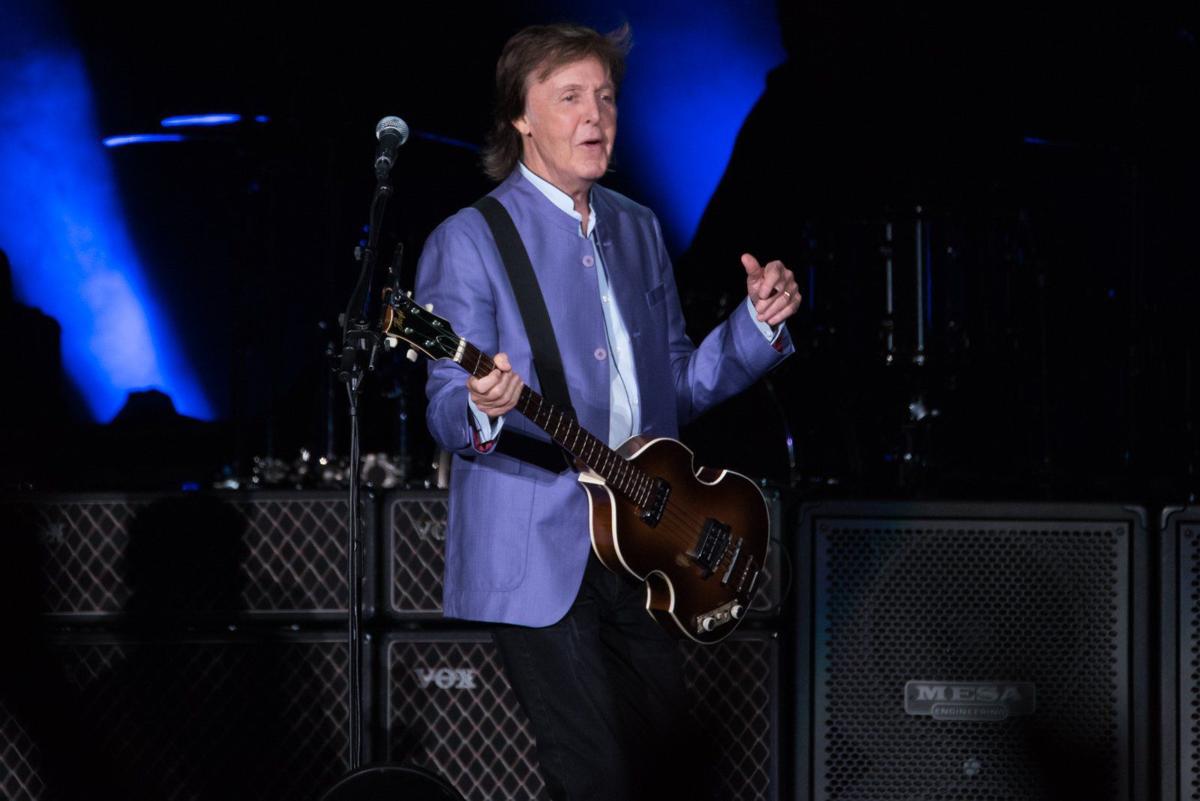 Paul McCartney performs at Busch Stadium in St. Louis on Saturday, August 13, 2016. Photo by Jon Gitchoff