twitter.com/ringostarrmusic
Jan 11 2016
God bless David Bowie peace and love to all his family




twitter.com/yokoono
Jan 11 2016
As John & I had very few friends, we felt David was as close as family. Sweet memories will stay with us forever.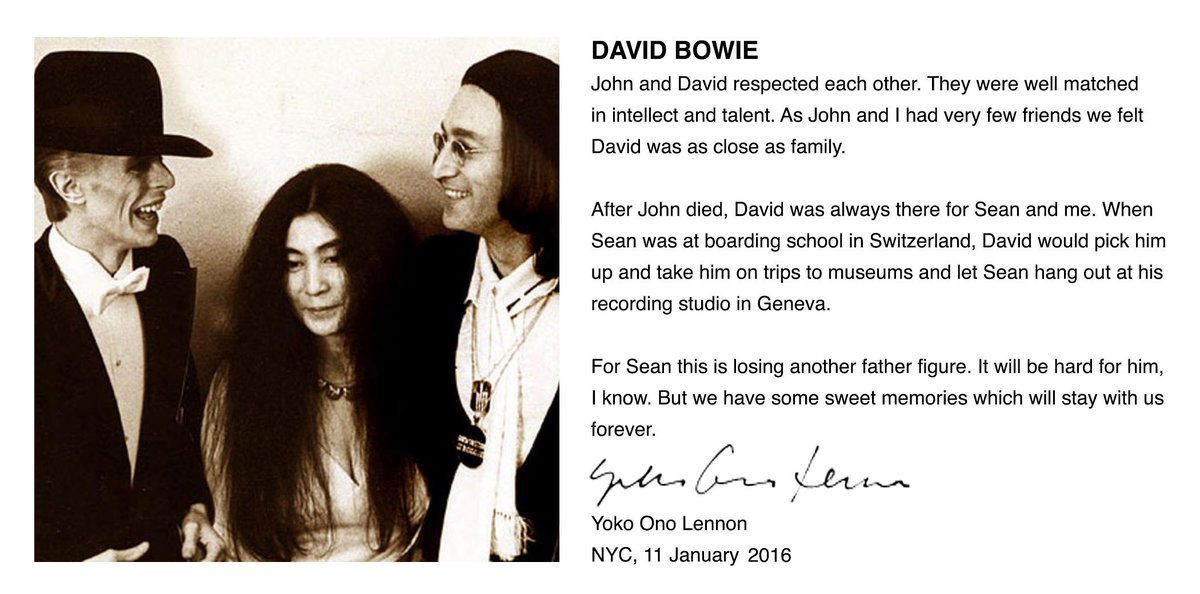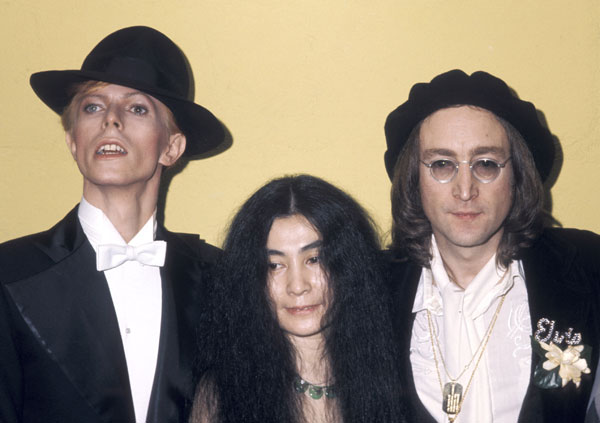 twitter.com/GeorgeHarrison
Jan 11 2016
#

RIP
#DavidBowie
David covered George's "Try Some Buy Some" on
#Reality
album/tour. Watch:
twitter.com/JulianLennon
Jan 11 2016
So very saddened by this news... One of My all time Heros... A truly original musical genius like no other...
http://www.
hollywoodreporter.com/news/david-bow
ie-dead-legendary-artist-854364
…
twitter.com/seanonolennon
Jan 11 2016
Absolutely devastating news. I feel so lucky to have considered you a friend. R.I.P. Thank you…
twitter.com/StellaMcCartney
Jan 11 2016
The man who fell to earth as a star and left us holding him in our hearts. Thank you for being you, David. X Stella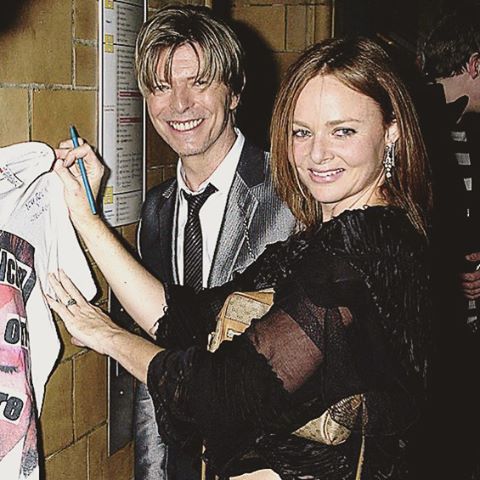 www.PaulMcCartney.com
JAN
11
2016
Paul on David Bowie (1947-2016)
"Very sad news to wake up to on this raining morning. David was a great star and
I treasure the moments we had together. His music played a very strong part in
British musical history and I'm proud to think of the huge influence he has had on
people all around the world.
"I send my deepest sympathies to his family and will always remember the great
laughs we had through the years. His star will shine in the sky forever."
Photo of Paul and David Bowie by Linda McCartney, 1985