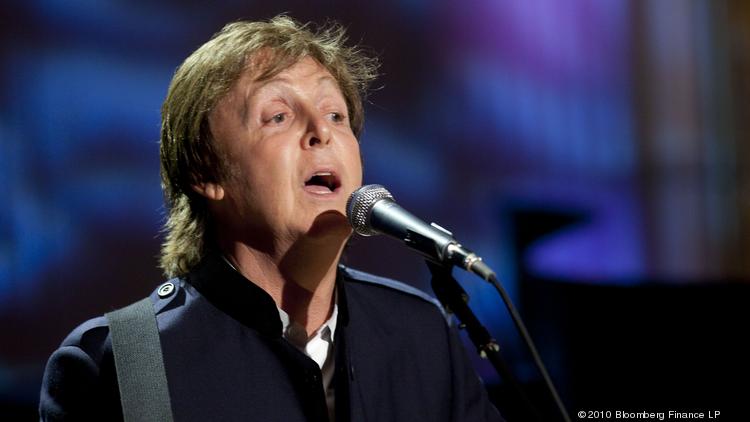 www.wgrz.com
Schumer Wants to Fine Ticket Bots
Kelly Dudzik, WGRZ
September 21, 2015
BUFFALO, N.Y. -- Next month's Paul McCartney concert in Buffalo sold out in just 3 1/2 minutes. That same day, tickets started showing up on the secondary market for ten times face-value.
Now, New York Senator Charles Schumer wants to stop cyber scalpers who use bots, software applications, to scoop up tickets as soon as they go on sale.
Nick Calidonna has been to more than 150 concerts in the past eight years.
Photo: Sen. Chuck Schumer)
"Bruce Springsteen, KISS, ZZ Ward. Just some really cool people. Famous. Not so famous. I love it," says Calidonna.
Calidonna has seen Paul McCartney before, and he wanted to see him again, but when he went to tickets.com, the concert was already sold out.
"It drives me crazy because there are so many good shows that people should be able to see, and taking advantage of just people's freedom of having entertainment, it's a bummer," says Calidonna.
Senator Schumer got a lot of complaints from Paul McCartney fans, so he is pushing for legislation to fine anyone who uses a bot to beat the system. Schumer hopes that with bipartisan support, Congress will pass the law by the end of the year making it illegal to use a bot to buy tickets for any event online.
While it's too late for Paul McCartney fans, Schumer thinks the threat of a fine will stop the bots.
"They sell a thousand tickets illegally, it's a million dollar fine. They're not making that much profit and it ain't worth it for them," says Schumer.
Fines would apply to the person using the bot as well as the ticket seller. Schumer says a federal law would make it easier for the Department of Justice and F.B.I. to use technology they already have to crack down on the cyber scalpers since many bots aren't in the same state as the concert venues.
Michael McCartney is the president of Digits L.L.C., a local cyber security firm. He says with technology constantly changing, investigators have their work cut out for them.
"It's a difficult task because it's so easy to make yourself appear like you're coming from somewhere other than where you are. By using a compromised computer, I can be in Buffalo, jump onto a computer that's compromised in California, and then go and buy tickets in Ohio, and then sell them in Florida," says McCartney.
He says there is even software you can buy to build your own bot net to trick online ticket sellers into thinking you're not cheating the system. The bots can beat captcha, the code you're asked to enter on many sites to be able to buy something. McCartney says efforts are underway to figure out new security measures to stop them.
"Text verification where you're asked to put in a phone number. You're then sent a text with a code that you have to put in. Others are math problems where you have to solve a math problem," says McCartney.
Paul McCartney tickets at face value started at $29.50 plus fees. If you don't want to see the stage, you can now get a ticket for $254 on Stub Hub or you can fork over more than $8,500 to be front and center on the floor.