www.northumberlandnews.com
Liam Gallagher's Fab new home
Northumberland News
May 01, 2015
Liam Gallagher's new home is a shrine to The Beatles.
The former Oasis rocker has snapped up a penthouse apartment in London and has decorated his new home with thousands of items celebrating the iconic four-piece band, which he has been obsessed with since he was a teenager.
A source told Daily Mirror newspaper: "Liam loves The Beatles and already has lots of their memorabilia, which he has collected over the years. He has made sure the walls are covered in pictures of the band and he's got old posters and collectors' items."
The 42-year-old singer isn't the only one to have an obsession with the 'She Loves You' hitmakers, as his girlfriend Debbie Gwyther, 33, has also contributed plenty of pieces to deck out their five-bedroom pad.
The source added: "Debbie has also collected a lot of things over the years, so it is literally bulging."
The couple splashed out on the home, which is situated in Highgate, north London, after a long hunt searching for the perfect place, but are believed to have fallen for the property thanks to its impressive views over the English capital.
The source said: "They have been searching for the perfect place to live and chose somewhere with a 360-degree view of London.
"It's round the corner from the other house they were living in, in Highgate, but they love it."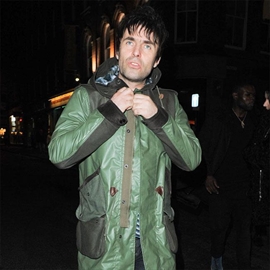 Liam Gallagher's Fab new home-Image1
Liam Gallagher
Liam with Yoko Ono
Liam and Paul McCartney