www.facebook.com/mark.rivera.1023
Per Show in São Paulo. Thanks for the shot Scotty. Nice new threads. Stand out song tonight had to be Oye Como Va. What a Groove and the crowd Loved it.
Peace & Gratitude...MR
g1.globo.com
Ringo Starr faz show em São Paulo
Ex-Beatle se apresentou no Credicard Hall.
29/10/2013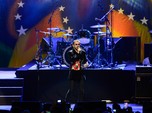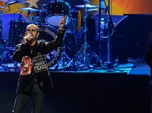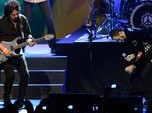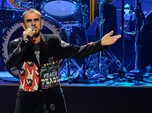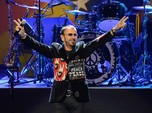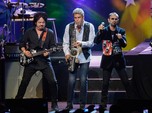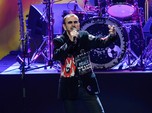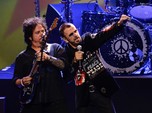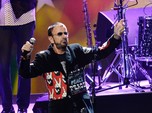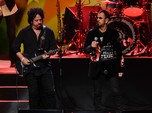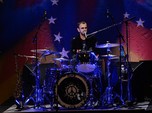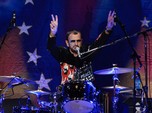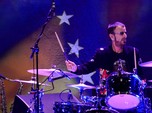 www.tribunahoje.com
Ringo Starr volta a SP em show para 4 mil pessoas
Baterista se apresentou com All Starr Band nesta terça
G1

30 Outubro de 2013
Em sua segunda vinda ao Brasil, Ringo Starr tocou para 4 mil pessoas no Credicard Hall, nesta terça-feira (29), em São Paulo. Pouco para um ex-beatle, mas o suficiente para arrancar do baterista e cantor de 73 anos elogios, alguma espontaneidade e 25 músicas tocadas na mesmíssima ordem das apresentações anteriores desta turnê.
"É uma banda diferente da que veio há dois anos, porque é assim que funciona", disse Ringo, antes da quarta música do show, "I saw the light". De novo com sua All Starr Band, Ringo desta vez está amparado por Steve Lukather (guitarra, Toto), Gregg Rolie (teclado, Santana), Richard Page (baixo, Mr. Mister), Todd Rundgren (guitarra), Mark Rivera (saxofone) e Gregg Bissonette (baixo).
O público paulistano aplaudiu com respeito os colegas de Ringo, mas só queria saber de Beatles, claro. Compreensivamente, comemorou cada canção da banda. Foram quatro: "Don't pass me by", "Yellow Submarine", "I wanna be your man" e "With a little help from my friends".
De resto, o show tem pouco impacto, o que fica claro quando se olha a apatia da plateia em pelo menos 80% da apresentação. O ápice da falta de vontade dos fãs se dá quando Ringo sai do palco, em "Black Magic Woman", do Santana.
A banda de estrelas de Ringo bem que se esforçou: convenceu em momentos de rock mais direto como nas boas versões de "Matchbox" e "Boys". A cover de "Africa", do Toto, mostrou outro lado da banda: o ruim. O desprendimento do grupo de Ringo coloca a All Starr Band perigosamente próxima às banda de baile. Mas a noite é de Ringo: ele usou um anel de luzes piscantes jogado ao palco por um fã, leu cartazes do público e deu várias risadas.
Já no final, ele perguntou: "Qual querem ouvir?" Olhou a plateia por cinco segundos e disse: "Ok, Photograph", como previsto no setlist da turnê. Não adianta clamar por alguma canção pouco tocada ou tentar interagir com homenagens combinadas (levantaram fotos dele em "Photograph"). Ringo faz o que quer. E o que ele quer é rebolar enquanto gritam seu nome, mas sobretudo dividir atenções e holofotes com seus parceiros.
Ringo Starr se apresenta em São Paulo nesta terça-feira no Credicard Hall
Ringo Starr - Honey Don't (São Paulo - Brazil - 29/10)
By Sky
29/10/2013