www.tvovermind.com
The Time Jimi Hendrix Sent Paul McCartney a Telegram to Join a Supergroup in 1969
by Tom
April 12, 2018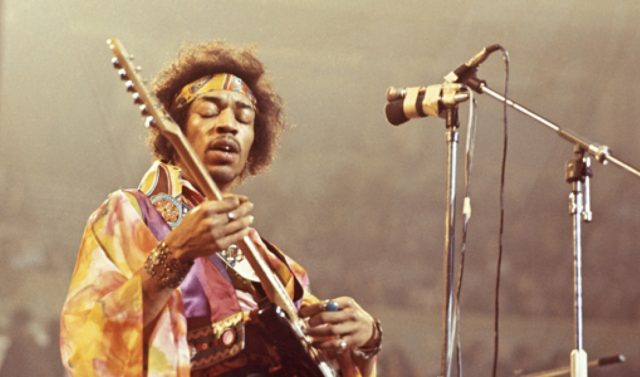 There are moments in history such as the time when Jimi Hendrix sent Paul McCartney a telegram to join a supergroup in 1969 that would have surely changed the landscape of rock and roll forever. Had such a thing happened there's no telling what the genre of rock and roll would be like now, or if there would have been no change at all. It's enough to hope and dream however that with Hendrix, Miles Davis, McCartney, and legendary jazz drummer Tony Williams that this group would have nothing short of phenomenal and would have blown the roof off of any venue they might have been booked in.
Seriously, all that talent on one stage and those egos in the same room collaborating together on something that could have been among the best songs in the world, it's too much to even think about as it might cause an overload. Those that know nothing about the artists might look at this and think it sounds crazy to wish and wonder what might have been, but for those that managed to see these people in concert or grow up during their most famous years it would have been a dream come true. Unfortunately it never happened. Paul McCartney was in Scotland at that time on holiday and couldn't be reached, and by 1970 Hendrix had passed away suddenly. The chance to become something that might altered the reality we know came and went without anything happening as Paul had his own life to deal with at the moment. At the time the Beatles were going through a bit of difficulty as they were beginning to seriously splinter and their band was beginning to fall apart due to creative differences.
The telegram from Hendrix to McCartney is still on display after being purchased in 1995. It was framed and hung up in the Hard Rock Cafe in Prague where people can see it even now. Those that know of it can sit and marvel at just what might have been had McCartney come through. It's true he was dealing with a lot at that point, but if he'd answered, just wow. At this time all people can do is imagine since McCartney is the last one still alive out of that desired group, and it's already been established that he doesn't have the time to comb through the years thinking about a telegram he was sent about joining a supergroup. That tends to make McCartney sound a little egotistic as well as arrogant, but one thing that can be said is that he's still very much a performer and as such has to keep looking forward. In the downtime, if he gets it, he might think about what could have been, but it seems doubtful that he gives it too much thought.
Moving forward is really the only way a performer continues to push their name into the public eye. Thinking about a telegram that became a coulda-woulda-shoulda tends to take up a lot of time that many people don't want to use. But it's still worth imagining how awesome that group would have been.
Paul McCartney in 1969.
About The Author
Wake has been a freelance writer for the past several years now and has continued to do what he loves to do while attempting to get his work out to the masses. His greatest loves in life are writing, being a family man, and entertaining readers with his take on pop culture as it continues to change throughout the years.