bestclassicbands.com
Ringo Starr Reveals New All Starr Band Lineup
by Best Classic Bands Staff
Jan 12 2018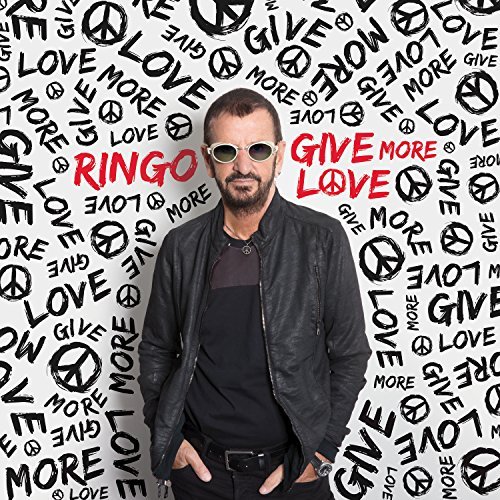 Ringo Starr announced on Nov. 29 a revamping of his long-running lineup of his All Starr Band for a 2018 tour of Europe and Israel. On Jan. 12, a single U.S. date was added to the schedule. They'll be performing at the Borgata Hotel Casino and Spa in Atlantic, NJ. (See complete dates below.)
The biggest news of all, of course, came from Buckingham Palace on Dec. 29 when it was revealed that Starr was being knighted.
Re-joining the All Starr Band for the 2018 dates is Colin Hay. The former Men at Work frontman previously performed with the lineup in 2008. Joining for the first time is 10cc co-founder Graham Gouldman. In addition to co-writing the 10cc songs "I'm Not in Love" and "The Things We Do For Love," Gouldman penned such British Invasion hits as the Hollies' "Bus Stop" and the Yardbirds' "For Your Love," among many others.
Continuing with the All Starr Band are Santana/Journey star Gregg Rolie, Toto's Steve Lukather, Warren Ham and Gregg Bissonette.
Most recently, Starr, who turned 77 on July 7, toured the U.S. in October and November offering a combination of songs that he sang lead for The Beatles ("With a Little Help From My Friends" and "Yellow Submarine," among them) as well as many solo hits (including "It Don't Come Easy" and "Photograph").
Watch Ringo sing lead on one of his signature hits
Ringo recently released a new album, Give More Love, with a little help from his friends Paul McCartney, Joe Walsh, Peter Frampton, Timothy B. Schmit, Lukather, Richard Page and others.
One of the features of the All Starr Band concert tours is having the band members lead the others in renditions of some of their own well known classic rock hits.
Watch Hay perform one of his hits with the All Starr Band in 2008
Here's Rolie singing "Evil Ways"
The European dates are said to be Starr's first there since 2011.
June 02 – Atlantic City, NJ – Borgata Hotel Casino and Spa
(
Tickets
)
June 06 – Paris, France – L'Olympia
June 08 – Grolloo, Netherlands – Holland Blues Festival
June 09 – Flensberg, Germany – Flens Arena
June 10 – Hamburg, Germany – StadPark
June 13 – Helsinki, Finland – Kaisaniemi Park
June 15 – Horsens, Denmark – Lunden
June 16 – Berlin, Germany – Tempodrom
June 17 – Zwickau, Germany – Stadhalle
June 19 – Prague, Czech Republic – Congress Hall
June 20 – Vienna, Austria – Stadhalle
June 23 – Tel Aviv, Israel – Menorah Arena
June 24 – Tel Aviv, Israel – Menorah Arena
June 26 – Barcelona, Spain – St. Jordi Club
June 28 – Madrid, Spain – WiZink Center
June 29 – La Caruna, Spain – Coliseum
July 01 – Bilbao, Spain – Bizkia Arena
July 04 – Luxembourg, Belgium – Rockhal
July 06 – Monte Carlo, Monaco – Sporting Complex
July 08 – Lucca, Italy – Piazza Napoleone
July 09 – Marostica, Italy – Piazza Degli Scacchi
July 11 – Rome, Italy – Auditorium Cavea
Gouldman is also touring with 10cc in March. Hay has Australian and New Zealand dates in January and February.