www.gibson.com
Beatles Gear Book Gets Reboot
Michael Leonard
11.13.2015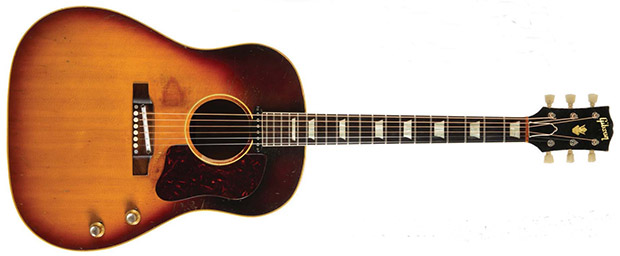 Noted guitar author Andy Babiuk has updated his Fab book. Beatles Gear: The Ultimate Edition – All The Fab Four's Instruments From Stage to Studio – long title, thanks! - is out next month.
Babiuk has been given extra access to the Beatles remaining musical equipment (as he was for his research for his also excellent book , Rolling Stones Gear of 2014).
"This is why the book is so comprehensive," says Babiuk. "In the years since I wrote the original Beatles Gear (2001), I kept discovering more stories, more secrets, and photos that have never been published before." It's 500-plus pages! Just about gear.
Beatles Gear: The Ultimate Edition also played a key role in the recently auctioned John Lennon Gibson guitar, and that part alone in the book reads like a detective story.
Babiuk predicted that the Gibson guitar would be sold for the highest price an instrument ever achieved, and was proved to be correct. Last week, Lennon's Gibson J-160E guitar was sold at Julien's Auctions for $2.41 million.
"I got to play the guitar – it was bone-chilling," Babiuk says. "It's just a really cool historical find. Kind of a crazy story."
Beatles Gear: The Ultimate Edition is published December 1 2015.