www.clickliverpool.com
Never-before-seen portrait of John Lennon discovered
by Ian Mitchelmore.
Published Thu 08 Aug 2013
An never-before-seen portrait of John Lennon has been discovered as a revolutionary book based on meetings with The Beatles is launched.
The photograph shows Lennon at ease with the photographer in a domestic setting as experts believe the snap originates from around 1963, just prior to the Beatles' global fame.
The Beatles And Me book compiles everyday encounters with the group throughout their careers.
The previously unheard and candid stories are illustrated with unseen pictures.
Author Dean Johnson said: "John knows the person who took this picture very well and seems to trust them.
"His usual sardonic side is not present at all. I would like to think it is one of his last visits to his childhood home."
The official launch takes place at the Music Of Merseyside Exhibition at The Liverpool Academy Of Arts, on Monday 12th August at 6.30pm.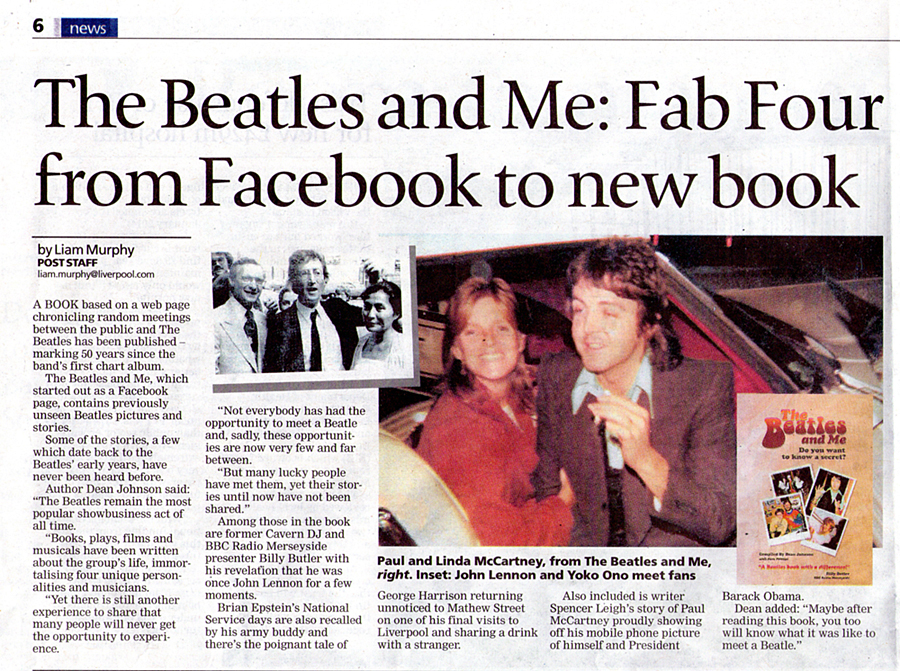 Liverpool Daily Post - 1 August 2013