beatlesblogger.com
"Take It Away" – 30 Years Old

by beatlesblogger
The song "Take It Away" was released 30 years ago on 21 June.
Paul McCartney's official site has all the details. You can also check out the video for the song there - or you can see it below. It features some very well-known faces: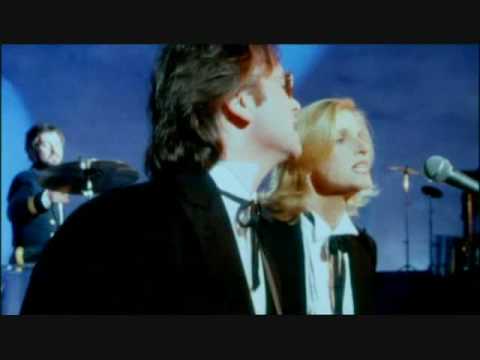 Steve Gadd and Ringo on drums, Eric Stewart on guitar, George Martin producing and on piano, Linda on vocals, and actor John Hurt as the "lonely driver"...
The song was a single lifted from the album 1982 album "Tug of War":
It came out as a 45rpm 7-inch single backed with a non-album track called "I'll Give You a Ring", and as a 12" extended play with an additional song - "Dress Me Up as a Robber" (which was also from the LP). Both the 7" and the 12" were released in cover sleeves:
Here are some label variations. Click the labels to see larger versions: