www.digitalspy.co.uk
Sex Pistols, 'EastEnders' theme in leaked Olympics opener playlist
Published Monday, Jun 18 2012
Danny Boyle
's playlist for the opening ceremony to the London 2012 Olympic Games has reportedly been leaked.
The longlist of 86 tracks was apparently revealed to be included in the director's planned event to open the games next month.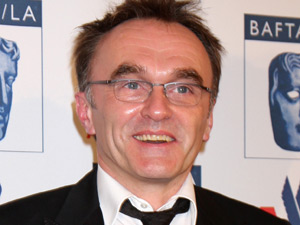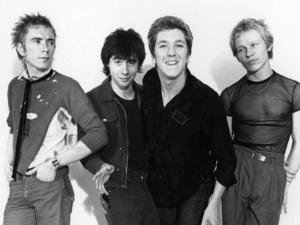 Queen, The Sex Pistols, Dizzee Rascal and The Beatles are just some of the artists used to celebrate the best of British music.
The pop and rock music will be joined by classical music and hymns, as well as themes to shows such as
EastEnders
and
Doctor Who
.
The leak reportedly came from a "music industry source", while an Olympics spokesman would not confirm the accuracy of the list, reports
The Sun
.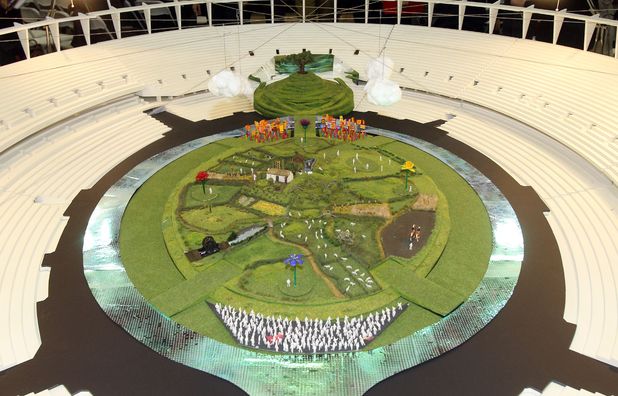 The likes of Sir Cliff Richard, Bee Gees, Spice Girls, Tom Jones and Elton John are among the artists not to feature in the playlist.





Boyle's 'countryside' themed opening ceremony model was

unveiled to the public last week

.





The 50-minute pre-show starts July 27 at 8.12pm and the ceremony kicks off properly at 9pm with the ringing of a massive bell.





Sir Paul McCartney will also perform during the closing section of the opening ceremony.





The playlist is as follows:





Captain Algernon Drummond/William Johnson Cory - 'Eton Boating Song'




Elgar/AC Benson - 'Land of Hope and Glory'




The Jam - 'Going Underground'




Muse - 'Map of the Problematique'




Big Ben Chimes




Sex Pistols - 'God Save the Queen'




The Clash - 'London Calling'




Simon May -

EastEnders

Theme




The Shipping Forecast




Sir Hubert Parry/William Blake - 'Jerusalem'




Elgar - 'Nimrod'




Handel - 'Arrival of the Queen of Sheba'




Eric Coates - 'Dambusters March'




Handel - 'Music for the Royal Fireworks'




Monty Norman -

James Bond

Theme




Mike Oldfield - 'Tubular Bells'




Mike Oldfield - 'In Dulci Jubilo'




Vangelis - 'Chariots of Fire'




BBC News 1954




Arthur Wood -

The Archers

Theme




Winifred Atwell - 'Black and White Rag'




Sugababes - 'Push the Button'




OMD - 'Enola Gay'




David Rose - 'The Stripper'




Lionel Bart - 'Food Glorious Food'




Irwin Kostal, Richard Sherman, Robert Sherman - 'Bedknobs and Broomsticks'




Rizzle Kicks - 'When I Was a Youngster'




Eric Clapton - 'Wonderful Tonight'




Colin Tully -

Gregory's Girl

Theme




William Pitt - 'City Lights'




The Who - 'My Generation'




The Rolling Stones - 'Satisfaction'




Millie Small - 'My Boy Lollipop'




The Kinks - 'All Day and All of the Night'




The Beatles - 'She Loves You'




Mud - 'Tiger Feet'




Led Zeppelin - 'Trampled Under Foot'




The Specials - 'A Message to You Rudy'




David Bowie - 'Starman'




Queen - 'Bohemian Rhapsody'




Sex Pistols - 'Pretty Vacant'




Duran Duran - 'The Reflex'




New Order - 'Blue Monday'




Frankie Goes to Hollywood - 'Relax'




Soul II Soul - 'Back To Life'




Happy Mondays - 'Step On'




Eurythmics - 'Sweet Dreams (Are Made of This)




The Verve - 'Bittersweet Symphony'




Prodigy - 'Firestarter'




Underworld - 'Born Slippy'




Jaan Kenbrovin, John William Kellette - 'I'm Forever Blowing Bubbles'




Blur - 'Song 2'




Dizzee Rascal - 'Bonkers'




Tigerstyle - 'Nacnha Onda Nei' (contains Michael Jackson - 'Billie Jean', Queen & David Bowie - 'Under Pressure' and Ilaiyaraaja - 'Naanthaan Ungappanda')




Arctic Monkeys - 'I Bet You Look Good on the Dancefloor'




Mark Ronson & Amy Winehouse - 'Valerie'




Radiohead - 'Creep'




Muse - 'Uprising'




Kano & Mikey J - 'Random Antics'




Tinie Tempah - 'Pass Out'




MIA - 'Paper Planes'




Coldplay - 'Viva La Vida'




The Chemical Brothers - 'Galvanize'




Franz Ferdinand - 'Take Me Out'




Kaiser Chiefs - 'I Predict a Riot'




Roll Deep - 'Shake a Leg'




Adele - 'Rolling in the Deep'




Oasis - 'The Hindu Times'




Oasis - 'Wonderwall'




Emeli Sande - 'Heaven'




William Monk/Henry Francis - 'Abide With Me'




Pink Floyd - 'Eclipse'




The Beatles - 'The End'




The Beatles - 'Hey Jude'




David Bowie - 'Heroes'




Eric Spear -

Coronation Street

Theme




Ron Grainer -

Doctor Who

Theme




John Philip Sousa -

Monty Python

Theme/'The Liberty Bell'




David Bowie - 'Absolute Beginners'