The new book's cover artwork is to be designed by the American contemporary artist, Shepard Fairey
people.com
Ringo Starr Announces New Book of Photos Offering an Intimate Glimpse into His Legendary Life
JORDAN RUNTAGH
June 06, 2018
Get ready to look at life from a Starr's perspective.
Music icon Sir Ringo Starr has announced a new book of photos due out this fall. Titled Another Day in the Life (after a certain song…) the volume will feature images taken by the man himself, coupled with commentary and anecdotes from through his legendary life and career.
"I love taking photos of random things and seeing how they all fit together," Starr says in a press release. "Whether it's at home or on the road, certain things catch my eye – and when I see something that interests me, that's the emotion of it, and I want to capture it. I am a photographer as well as a musician. I love working with Genesis and had so much fun putting this collection of images together, both taken by me and a few collected along the way. I hope you enjoy it too."
This latest tome is Starr's third collection of photography, following the bestselling Postcards From The Boys (2003) and Photograph (2013).
That's not all that's happening in Starr's world. On Wednesday the indomitable stickman (and rock's latest knight of the realm) launched his first European tour in seven years at the L'Olympia theatre in Paris — where the Beatles first played in January 1964. This time around he's joined by his trusty team of crack players who make up the All-Starr Band, including new member Graham Gouldman of art-rockers 10cc.
www.genesis-publications.com
RINGO STARR: ANOTHER DAY IN THE LIFE
06 Jun 2018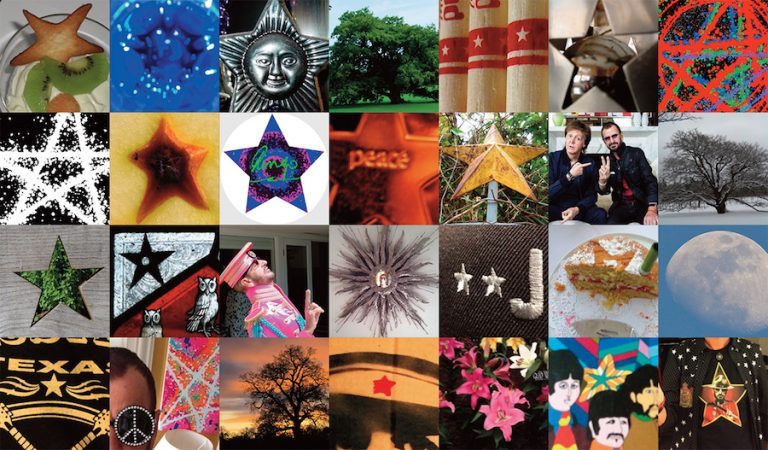 Following the sell-out success of Postcards From The Boys (2003) and Photograph (2013), Genesis is excited to announce Another Day In The Life by Ringo Starr. To be published this autumn 2018, the third in Ringo's series of books will present a previously unpublished collection of his photographs, captioned with his own thoughts and anecdotes.
Reflecting his love of music, travel and nature, Another Day In The Life shows us the world as seen through Ringo's eyes. From Los Angeles to Tokyo and everywhere in between, many of Ringo's observational images celebrate the quirkiness of life. Other photographs are taken behind the scenes during historic events, such as Ringo's acceptance of a Grammy Lifetime Achievement Award and his return to New York's Plaza Hotel, 50 years after The Beatles first visited the USA. Featuring Paul McCartney, Joe Walsh and a host of All-Starr friends, Another Day In The Life shares personal moments from Ringo Starr's legendary life in music, and offers a unique and inspiring look at the world around us.