www.dobleamarilla.com.ar
¡INSÓLITO!
Paul McCartney fue nombrado en el juicio del FIFA-Gate
Doble Amarilla
LUNES 20 DE NOVIEMBRE DE 2017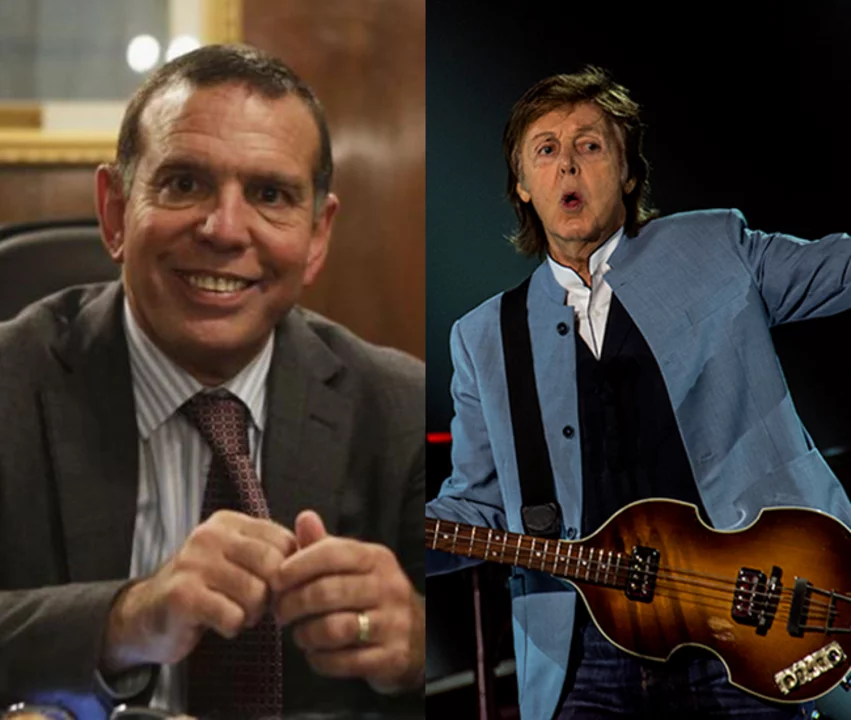 Inverosímil, pero el FIFA Gate sigue dando detalles y "perlitas" que quedaran en la historia. Ahora, en medio del testimonio del empleado de "Full Play", Santiago Peña, apareció el nombre de Paul McCartney.
El motivo es que Juan Ángel Napout, además del fútbol, parece ser muy apasionado de la música. Así como Alejandro Burzaco ya había mencionado que le había pedido entradas para Elton Jhon.
Ahora, Peña, reveló que "Full Play" le pagó $10175, 88 pesos a Napout en entradas a un concierto de Sir Paul.
La fiscalía quiso saber que significaba el pago de "Entradas PM" y ese monto. Peña reveló, para sorpresa de los presentes que "Entradas es como se dice tickets en español y PM es Paul McCartney". Al parecer, a Napout le fascinan los cuatro de Liverpool.
www.reuters.com
Witness in U.S. FIFA trial describes off-books payments to soccer officials
Mica Rosenberg, Brendan Pierson
November 20 2017
NEW YORK (Reuters) - A government witness in the U.S. corruption trial related to soccer's world-governing body FIFA testified on Monday about millions of dollars paid to former soccer officials in exchange for broadcasting and sponsorship rights for international tournaments, all logged in a secret spreadsheet.
The witness, Santiago Pena, said he was a financial manager at the Argentina-headquartered sports marketing firm Full Play from 2009 to 2015 and kept an Excel file which he presented in court. It detailed payments made to what he said were eight soccer officials from the South American soccer governing body CONMEBOL
Each of the officials was given a code name in the spreadsheet of different car brands, Pena testified in Brooklyn federal court.
"Honda" was Juan Angel Napout, former president of Paraguay's soccer federation, and "Fiat" was Manuel Burga, former president of Peru's soccer federation, Pena said. The two men are among the defendants in the trial, along with Jose Maria Marin, former president of Brazil's soccer federation. All three have pleaded not guilty.
Pena said the payments were kept off the books of the company and were paid out over time, to "get influence and get loyalty from the presidents."
FILE PHOTO: Former head of Paraguayan Football Association and former president of the South American Football Confederation (CONMEBOL) Juan Angel Napout, arrives for opening arguments of the FIFA bribery trial at the Brooklyn Federal Courthouse in New York, U.S., November 13, 2017. REUTERS/Darren Ornitz
The payments included cash, wire transfers and, in the case of Napout, Paul McCartney tickets and a rental house in Uruguay worth tens of thousands of dollars, Pena said.
They also included a commitment of $750,000 to former president of the Venezuelan soccer federation Rafael Esquivel, code-named "Benz," for "Q2022." Pena said that stood for the 2022 World Cup tournament in Qatar, but that he did not know the purpose of those payments. Esquivel has pleaded guilty to U.S. corruption charges.
He said he was instructed about the amounts and details of the payments by his bosses - the owners of Full Play, Argentine nationals Hugo Jinkis and his son Mariano. The two are among the 42 people and entities charged by the United States in the probe.
In the afternoon, under cross-examination by Napout's lawyer, Silvia Pinera, Pena said he had no direct knowledge of any payments to Napout and never spoke to him directly about bribe payments.
Pinera's cross-examination is expected to continue on Tuesday, followed by cross-examination by Burga's and Marin's lawyers.
Reporting by Mica Rosenberg and Brendan Pierson in New York; Editing by Cynthia Osterman