njmonthly.com
The Mania Continues
Beatlemania lives on when The Fest for Beatles Fans returns to the Garden State on March 3 to 5.
By Jacqueline Klecak
February 28, 2017
Tribute band Liverpool, the house band for The Fest since 1979, performs. Photo Courtesy of Mark Lapidos
For Mark Lapidos, it started the moment he heard "I Want To Hold Your Hand" in the winter of 1964. "It grabbed me the way that no song had ever grabbed me before," says Lapidos. "And apparently it hasn't let go yet. I'm still a hardcore fan."
Lapidos, 69, is no ordinary Beatles fan. For more than 40 years, the Montvale resident has made a vocation of what he calls the world's longest-running Beatles convention, the Fest for Beatles Fans. The event returns to New Jersey this month for the first time in four years.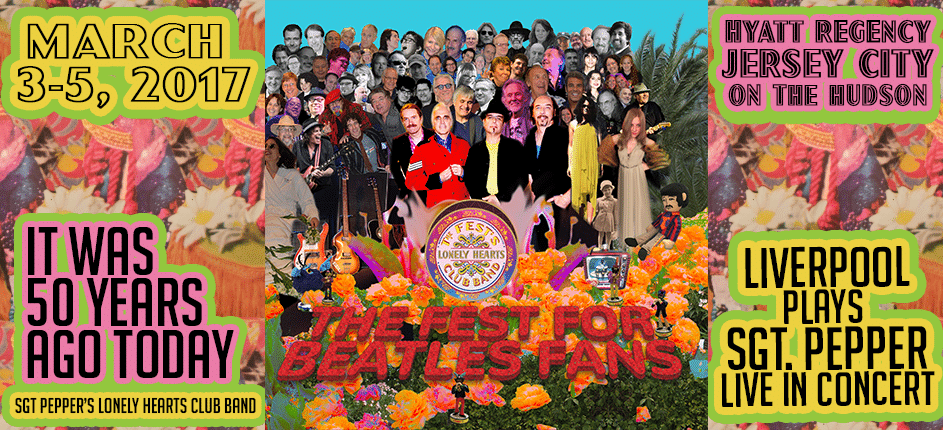 The seeds for the festival were sown in 1973, while Lapidos was working at a Sam Goody record store. He envisioned an event to celebrate the 10th anniversary of the band's arrival in America. But first, he wanted the foursome's blessing. Lapidos contacted John Lennon in Manhattan and explained his concept. Lennon was all for it.
The initial event, called Beatlesfest, attracted 8,000 fans to the Commodore HOTEL in New York in September 1974. This year's 43rd annual convention—March 3 to 5 at the Hyatt Regency in Jersey City—is expected to draw 3,000 to 4,000 diehards.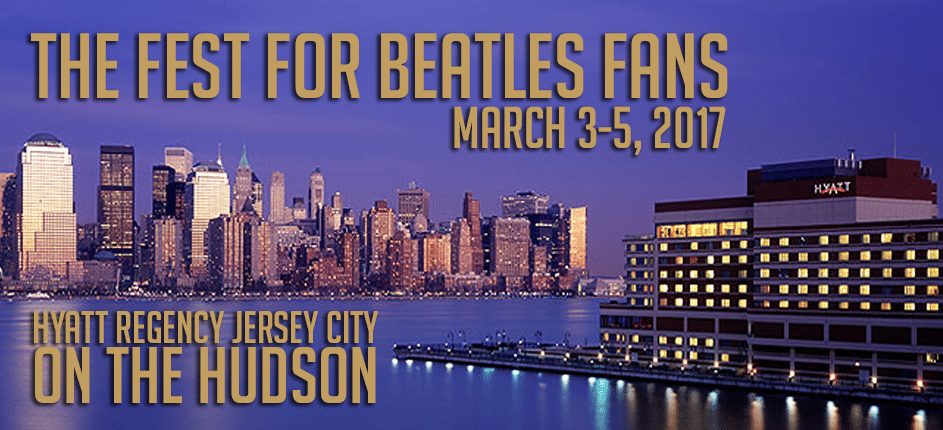 Attending the Fest is like stepping back in time. Music from the 1960s fills the room, and vintage clothing abounds. This year, Liverpool, the Fest's house tribute band since 1979, will play a full rendition of Sgt. Pepper's Lonely Hearts Club Band each night—marking the 50th anniversary of the album's release. Other performers will include Laurence Juber, Denny Seiwell and Steve Holley, all of Wings; Joey Molland of Badfinger; and Mark Hudson, Ringo Starr's longtime music director. Guest speakers will include George Harrison's sister, Louise, and Klaus Voormann, the artist who designed the Revolver cover.
Attendees can also enjoy exhibits, vendors, raffles to raise funds for the Coalition to Stop Gun Violence, and name-that-tune competitions for kids.
Lapidos's passion for the Fab Four hasn't diminished. "The Beatles were the biggest thing since Elvis. Elvis was bigger than Sinatra. Sinatra was bigger than Bing Crosby," says Lapidos. "But no one's gotten as big as the Beatles…. It was magic."
Mark Lapidos, creator of The Fest with Ringo Starr.
Photo Courtesy of Mark Lapidos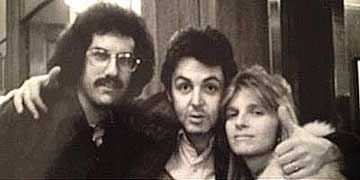 In 1975 with Paul and Linda McCartney