The Beatles (left to right) John, George, Paul, Ringo
www.nzherald.co.nz
Band on the run: Ghosts surrounding the last two Beatles Ringo Starr and Paul McCartney
Steve Braunias
Saturday Jan 14, 2017
Death claimed an alarming number of much-loved rock stars in 2016. What's in store for 2017?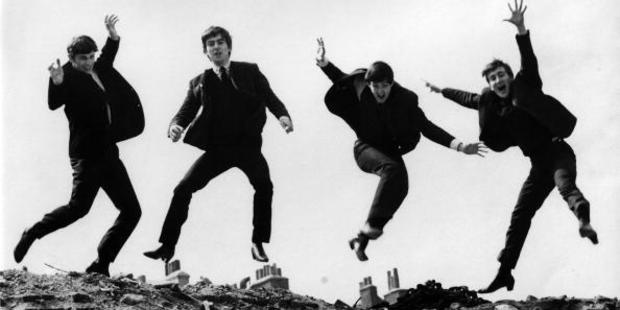 Group shot of beatles: (L-R) Ringo Starr, George Harrison, Paul McCartney, John Lennon. Photo / Redferns
Okay so to be frank the question to ask after the year-long spate of rock star deaths is: Jesus, who's next?
In a New Yorker cartoon at the end of 2016, God says to the Grim Reaper, "Maybe go easy on the much-loved celebrities for a while." This time last year was the pretty shocking death of David Bowie, and at Christmas there was the really sad death of George Michael. In between, there was...just about everyone.
Bring out your listicles of the famous dead. 2016 saw what appeared to be record numbers of music royalty passing over to that great backstage in the sky. Prince. Leonard Cohen. Glenn Frey from The Eagles, Paul Kantner from Jefferson Airplane.
In New Zealand, Ray Columbus, Bunny Walters, and Toni Williams. Pete Burns from Dead or Alive, Alan Vega from Suicide. Elvis's guitar player Scotty Moore.
Bernie Worrell from Parliament, Maurice White from Earth Wind & Fire.
And more besides, plus 64 members of the Red Army Choir in a plane crash on Christmas Day.
Piece by piece, the original scaffolding of rock'n'roll is being taken away. The greatest art form of the 20th century was invented by the very young, but that was 50, 60 years ago, and the only ones left are now very old. The Stones. Dylan. Little Richard is 84! And right at top of rock's summit are two guys aged 74 and 76. Two guys who did more than anyone - alongside two other guys, now dead - to get the whole thing started; who made the songs that the world will likely never stop singing.
It's really not a good idea to imagine anyone dead but the fact is that life is going to feel decidedly strange and profoundly emptier when Paul McCartney and Ringo Starr die. No more Beatles. No more signs of life from the band who were bigger, as John Lennon mentioned in passing, than Jesus. No more Beatle Paul and Beatle Ringo, who did all those Beatle things that are now part of cultural history - the Cavern, The Ed Sullivan Show, Beatlemania, A Hard Day's Night, Sgt Pepper, walking in single file on the pedestrian crossing on Abbey Road.
One by one, the Fab Four are subtracting. No more Beatle John - killed at the hands of a maniac in 1980; no more Beatle George - dead from cancer in 2001. The remaining Fab Two appear to be industrious and content, all their faculties intact. Ringo routinely and robotically tweets messages of peace and love on his Twitter account, and McCartney is always up to something - his January appointments have included attending President Obama's farewell at the White House, and performing Helter Skelter at a live concert with The Killers.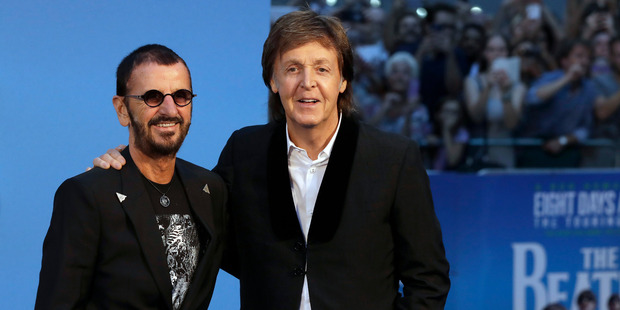 Ringo Starr and Paul McCartney. Photo / AP
All things must pass. When Paul and Ringo die, something inside millions of people will die. It's going to feel like the end of something - yeah, an era, but eras are always ending. There's something more intimate going on with the Beatles. Maybe it's because they're just so genuinely loveable. Every death is someone's loss and a Beatle death will be pretty much everyone's loss.
It won't be too flash for Paul and Ringo, either. That's the problem with being a living legend: we get to enjoy the legend, but the star has to put up with the living, and the various assorted complaints and anxieties of old age.
Neither are getting any younger. Both might be around for another 20 years. Already they're surrounded by ghosts: John and George, for a start, but many others who were close to the band have died over the years.
Beatle history is a now a kind of graveyard. A tour of the cemetery brings back the past, tells the greatest story ever told one more time.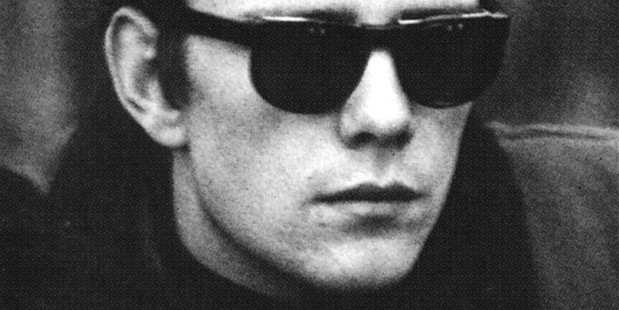 Stuart Sutcliffe, the original Fifth Beatle.
Stuart Sutcliffe (died 1962): The original Fifth Beatle. As a bass player he was a really good painter; his incompetence was one of the best things that ever happened to the Beatles, because it meant he was replaced by McCartney, who might be the greatest bass player in rock history. His death of a brain haemorrhage possibly dates back to a vicious beating. One version is that it was Lennon who kicked him in the head, leaving him for dead on the pavement. But that version is just one of those exciting and highly improbable yarns in Albert Goldman's crazy biography of Lennon. Sutcliffe was 21.
Brian Epstein (died 1967): The Beatles second manager. He squandered millions in bad deals and lost opportunities. but he dressed them in suits, got them a record contract, and put them in front of the world. He died of an accidental drug overdose in his sleep in the same weekend the Beatles took the train to learn about meditation from Indian holy man Maharishi Mahesh Yogi. A closet gay, lonely, he died of an accidental overdose aged 32.
Mal Evans (died 1976): The Beatles errand boy. In his 1968 biography The Beatles, author Hunter Davies observes Evans showing up at the recording studio during Sgt Pepper: "Mal appeared carrying a big brown paper bag full of socks, all in bright colours. He passed the bag to John first. John grabbed it in great delight. He chose several pairs of orange terry-towelling socks then passed the bag around for the others to have a dip." Evans was killed in a shoot-out with police at his home in Los Angeles. He was 40.
Ivan Vaughan (died 1993): He was this guy who had these two friends, one of them called John, who was in a skiffle group in Liverpool. They were playing at a village fete on July 6, 1957, and Vaughan brought along his other friend, Paul, who he introduced to John ..."I remember this beery old man breathing down me neck," McCartney later said. "It was John. He was 16 and I was 14, so he was a big man. I showed him a few chords. I felt I'd made an impression." Lennon remembered, "That was the day, the day I met Paul, that it started moving." Vaughan was diagnosed with Parkinson's disease in 1977 and died aged 51.
Derek Taylor (died 1997): The Beatles' press officer, who got the job after ghosting Epstein's biography, A Cellarful of Noise. Lennon said it should have been called A Cellarful of Boys. George Harrison and Jools Holland attended Taylor's funeral. He died of cancer aged 65.
Alf Bicknell (died 2004): The Beatles' chauffeur. In England, he drove them around in an Austin Princess, then one of only two cars in London to have blacked-out windows, and Lennon's Royce-Royce Phantom V. He was also in attendance when the band met Dylan at the Mayfair Hotel in New York, and Elvis at Bel-Air. Elvis said to him, "You are welcome to my home, sir." Bicknell died aged 75.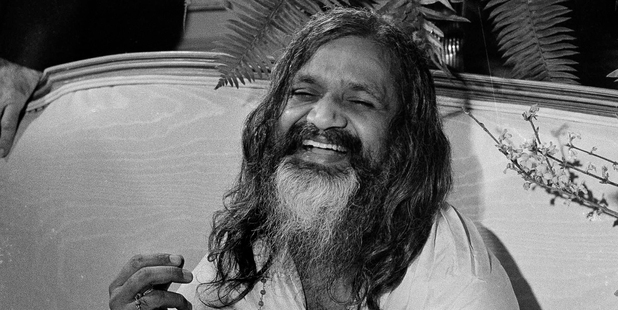 Maharishi Mahesh Yogi, Hindu spiritual leader. Photo / AP
Maharishi Mahesh Yogi (died 2008): "You made a fool of everyone," Lennon sang about him on the White Album. It marked a bitter end to what had actually been a pretty blissed-out, six-week transcendental meditation programme at his ashram in India in 1968. The Beatles heard gossip that the Maharishi had tried to molest Mia Farrow, who was also at the ashram. Lennon told Rolling Stone editor Jann Wenner in the amazing book Lennon Remembers, "So we went to see Maharishi, the whole gang of us charged down to his hut, his very rich-looking bungalow in the mountains. I said, 'We're leaving.' He said, 'Why?' I said, 'Well, if you're so cosmic, you'll know why.' And he gave me such a look, like, 'I'll kill you, you bastard.' And I knew I had called his bluff." But the rumours about Farrow were false. Asked if he forgave the Beatles, the Maharishi said, "I could never be upset with angels." He died aged 90.
Allen Klein (died 2009): The Beatles' third manager, mostly famous for the brilliant Christmas card he wrote and sent out to friends and associates: "Yea though I walk through the valley of the shadow of death, I will fear no evil, because I'm the biggest bastard in the valley." Klein died of respiratory failure. aged 77.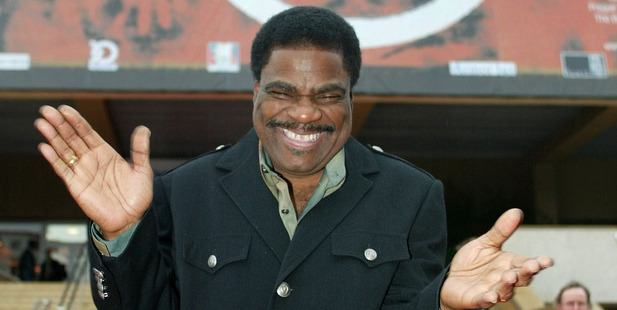 Keyboardist Billy Preston. Photo / AP
Billy Preston (died 2006):The last Fifth Beatle. He was at the rooftop concert in 1969, playing keyboards on Get Back in their last live appearance. George Harrison brought the likeable Preston into the band to ease the tension. But Preston's own life was a mess. He was sexually abused as a child. His tormented self-denial that he was gay led to his arrest in 1991 for sexually assaulting a 16-year-old Mexican boy, after picking him up at a gathering point for day labourers. He was treated for cocaine addiction and alcoholism. Preston died in a drug rehab clinic, aged 59.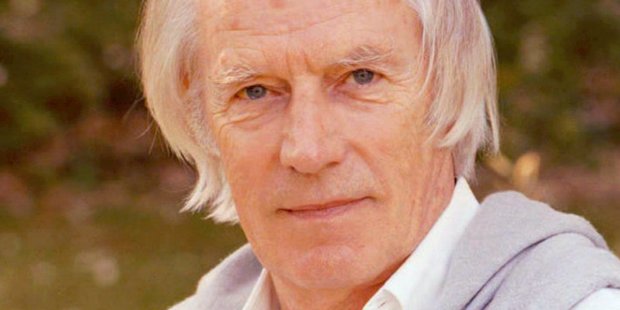 George Martin, producer of The Beatles, relaxes at his West Country home Friday June 14, 1996. Photo / AP
George Martin (died 2016): The Beatles' producer was among the rollcall of musical greats who died in 2016. "I want my voice to sound like a thousand monks chanting from a mountaintop," Lennon said to him, when the Beatles arrived in the studio to record Tomorrow Never Knows. Martin duly went to work. He died in his sleep, aged 90.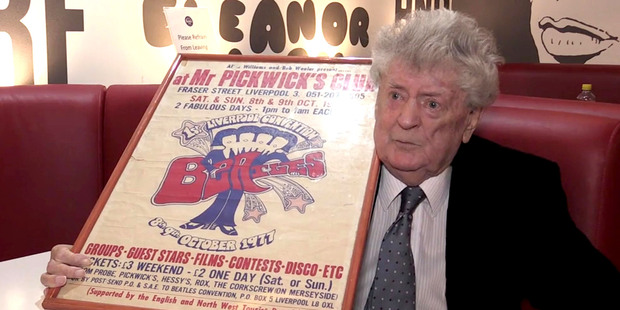 Allan Williams, helped the Beatles get early gigs, has died. He was 86. Photo / AP
Allan Williams (died December 30, 2016): Just as the year was about to finish, there was one last rock farewell. Williams, who died aged 86, was the Beatles' first manager. He got them gigs in stripclubs and coffee bars in Liverpool, then sent them to their finishing school in rock'n'roll - Hamburg. The legend really begins there. Unfortunately for Williams, that's where it ended: the band got rid of him, then they got famous. The rest is history and death.
- NZ Herald