www2.gibson.com
Rock Show: A History of Paul McCartney's Amazing Post-Beatles Guitarists
Russell Hall
03.13.2015
Among his many talents, Paul McCartney has an uncanny facility for scouting out superb guitarists. Of course, when you come of age accompanied by George Harrison and John Lennon, your standards are bound to be high. Although he's often handled six-string duties himself, Macca has employed extraordinary guitar craftsmen throughout his post-Beatles years. Below are 10 of the best.
Denny Laine
No guitarist was more integral to McCartney's post-Beatles career than Denny Laine was. As co-founder of Wings (along with Sir Paul and wife Linda), Laine was a driving force in the band, at various times handling lead guitar, rhythm guitar, bass and keyboards. He also contributed the occasional co-write, most notably on the smash hit, "Mull of Kintyre." Laine remained with the group through its 10-year run, which ended in 1981. In a 2013 interview with Prism Films, Laine revealed that McCartney was offering advice for an upcoming memoir. "Paul's helping me do it … he's reminding me of a few stories," said Laine.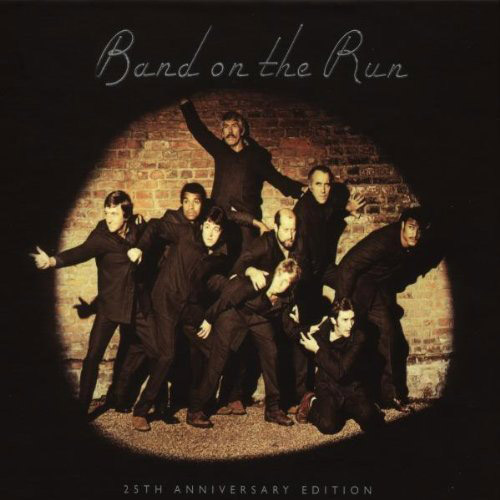 Henry McCullough
Remember the resplendent guitar solo in McCartney's 1971 ballad, "My Love"? That's Henry McCullough. During his two-year tenure with Wings—from 1971-1973—the Irish guitarist contributed a spate of similar moments, including transcendent lead work on the hits "Hi Hi Hi" and "Live and Let Die." McCullough made his exit from Wings just prior to the start of the Band on the Run sessions, citing musical differences. Sadly, the guitarist suffered a heart attack in 2013 that left him with significant brain damage.
Brian Ray
Making his debut with McCartney at the 2002 Super Bowl, Brian Ray has toured with Sir Paul ever since and has appeared on seven of the ex-Beatle's albums and DVDs. Ray alternates between bass and an array of Gibson six-strings—including a '57 Les Paul Goldtop, a '59 Les Paul Sunburst, a '62 ES-335 and a trio of '58 Les Paul Juniors. "Paul really calls on the best of you," Ray said, in a recent interview. "He makes you a better musician."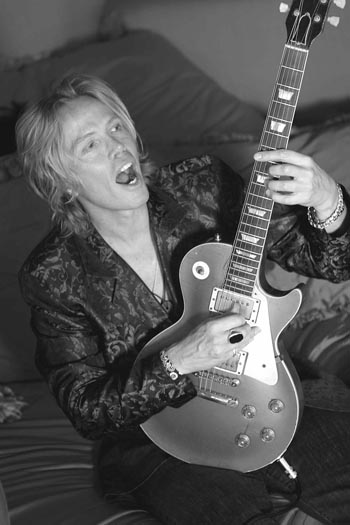 Laurence Juber
Many McCartney fans consider London-born guitarist Laurence Juber the most technically adept player ever to work with the former Beatle. During his three-year run with Wings—from 1978 until 1981—Juber toured with the band and contributed significantly to the 1979 album Back to the Egg, even garnering a Grammy for the Wings instrumental, "Rockestra Theme." In the years since Wings disbanded, Juber has distinguished himself as a top-flight fingerstyle guitarist.
Eric Stewart
As one of the pop masterminds in 10cc, Eric Stewart was perfectly suited to step into the role of sideman for McCartney. Beginning with the undervalued 1982 album, Tug of War, Stewart collaborated with Sir Paul over a period of four years, even going so far as to co-write most of the songs for the 1986 album, Press to Play. Ironically, Stewart's very first band, The Emperors of Rhythm, once beat out The Beatles in a performance audition at the turn of the '60s.
Jimmy McCulloch
Making his Wings debut on the 1974 hit, "Junior's Farm," Jimmy McCulloch boasted a pedigree that included being the youngest person to play on a Number One U.K. hit (Thunderclap Newman's "Something in the Air") and touring with John Mayall's Bluesbreakers. McCulloch's contributions to Wings included writing the music for (and singing) the anti-drug song "Medicine Jar," from 1975's Venus and Mars, and doing the same for "Wino Junko," from the 1976 album Speed of Sound. McCulloch's main instruments during his time with the band, which lasted till the fall of 1977, were a Les Paul and an SG.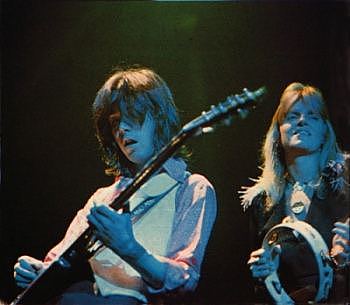 Robbie McIntosh
Prior to joining McCartney's band, Robbie McIntosh made a name for himself as a key member of The Pretenders. With Chrissie Hynde's blessing, McIntosh came onboard as the lead player in McCartney's live band, and subsequently appeared on all the former Beatle's albums from 1989 through 1993. McIntosh also figures prominently in the concert films Get Back and Paul Is Live.
Hamish Stuart
Hamish Stuart honed his guitar skills in the '70s funk outfit the Average White Band, showcasing his chops on such hits as "Cut the Cake" and "Pick Up the Pieces." Coming onboard with McCartney for 1989's Flowers in the Dirt, the Glasgow, Scotland native alternated between guitar and bass, often taking up the latter instrument on-stage whenever a song called for Sir Paul to play keys. Fittingly, Hamish learned to play guitar by listening to The Beatles, especially the A Hard Day's Night album.
David Gilmour
McCartney has often "borrowed" high-profile guitarists from other bands, but David Gilmour warrants special mention. As early as 1978, Macca sought out Gilmour to play on the hard-hitting "Rockestra Theme." The Pink Floyd guitarist continued to pop up on McCartney's recordings—most notably on "No More Lonely Nights," from the 1984 soundtrack disc, Give My Regards to Broad Street—but it was the 1999 oldies effort, Run Devil Run, that allowed Gilmour to truly shine.
Rusty Anderson
Rusty Anderson has been on-board as McCartney's guitarist since 2001, when Sir Paul rang him up and asked him to play on the Driving Rain album. Four McCartney DVDs have since been released that feature Anderson's searing six-string work, as well as the albums Chaos and Creation in the Backyard, Memory Almost Full and New. Anderson's main guitar is a cherished '59 ES-335, and he plays an SG and a Les Paul as well. In 2013, Gibson issued an acclaimed Signature replica of Anderson's beloved ES-335. "It's a really nice take on that old '59 guitar," Anderson told The Guardian. "We actually worked on it for a few years."