www.tulsaworld.com
Ringo Starr, All Starr Band coming to Hard Rock
By Jimmie Tramel
Tulsa World
March 26 2018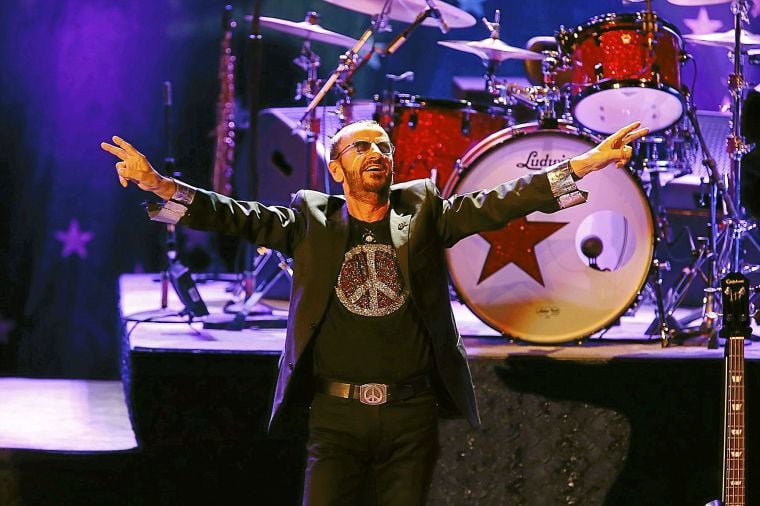 Ringo Starr and his All Starr Band will perform Sept. 1 at the Hard Rock Hotel & Casino Tulsa. TOM GILBERT/Tulsa World file
The Hard Rock Hotel & Casino Tulsa will play host to Ringo Starr and a cast of all-star musicians.
The All Starr Band will perform Sept. 1 at The Joint. Ticket information will be announced at a later date.
The band will include the former Beatle, plus Colin Hay ("Who Can It be Now," "Land Down Under"), Steve Lukather ("Africa," "Hold The Line," "Roseanna"), Gregg Rolie ("Black Magic Woman," "Evil Ways") and new member Graham Gouldman of 10cc ("I'm Not In Love," "Things We Do For Love"). The drummer is Gregg Bissonette. Warren Ham will be on percussion and sax.
Starr has called the All Starrs "the best 1-800-band in the land" and, regarding the tour, said this in a news release: "There is no greater joy for me than playing great music with great musicians. Every night we get to play for all those loving people and it makes the hassle of touring worth it. It is a peace and love fest and I can't wait to see you all out there this summer and fall."
The band will tour Europe in June and July before embarking on U.S. tour dates. Tulsa will be the first stop on the North American leg of the tour. The release said every show will feature classic hit after hit, with band members bringing their most popular songs to the set.
Starr released his 19th studio album, Give More Love, in September of 2017. He is the recipient of nine Grammy awars and has twice been inducted into the Rock and Roll Hall of Fame — first as a Beatle and then as solo artist. On March 20, Starr was knighted in England for his service to music.