www.oyetimes.com
The Beatles Sgt. Pepper Unbelievably Breaking Records
Stephen Pate
June 10, 2017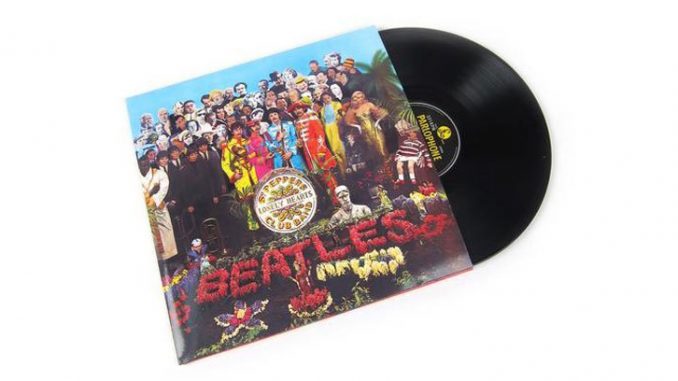 By Stephen Pate – The Beatles Sgt. Pepper broke vinyl sales records. 11, 000 vinyl albums were sold in the United States alone during the 1st week. That's unbelievable for a 50-year-old LP. Sgt Peppers already had 15 weeks at # 1 during 1967.
The Beatles are the best selling music act of all time. They have sold 2.5 billion records since 1963, a record that remains unchallenged. (Source: Washington Post and CBS)
As of June 17th, Sgt. Peppers vinyl has been # 1 for two weeks on the Billboard Vinyl Albums chart. The week of June 8th 11,000 copies were RIAA certified sold.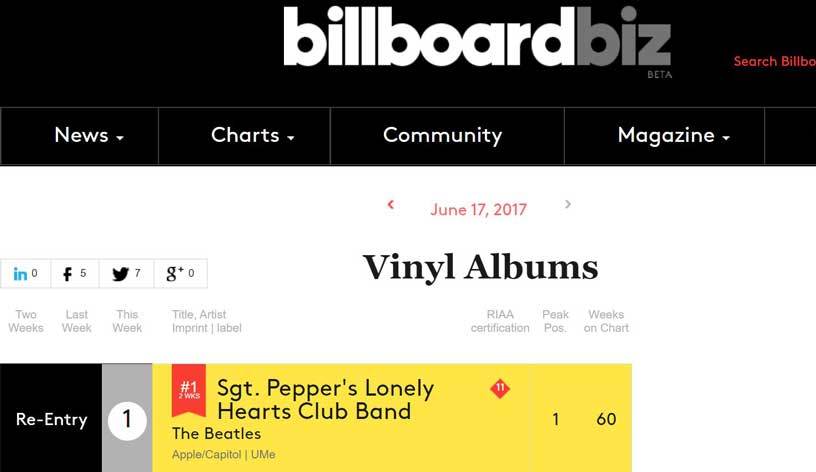 The Beatles Sgt. Pepper vinyl re-issue tops Billboard charts 50 years later
"That's the biggest sales frame for a Beatles album on vinyl since Nielsen Music began tracking sales in 1991."
The 50th Anniversary of The Beatles Sgt. Peppers Lonely Hearts Club Band sold 71,000 physical copies the week ending June 8th.
High physical album sales are phenomenal in the age of download and streaming music.
The Beatles Sgt Peppers 50th Vinyl 2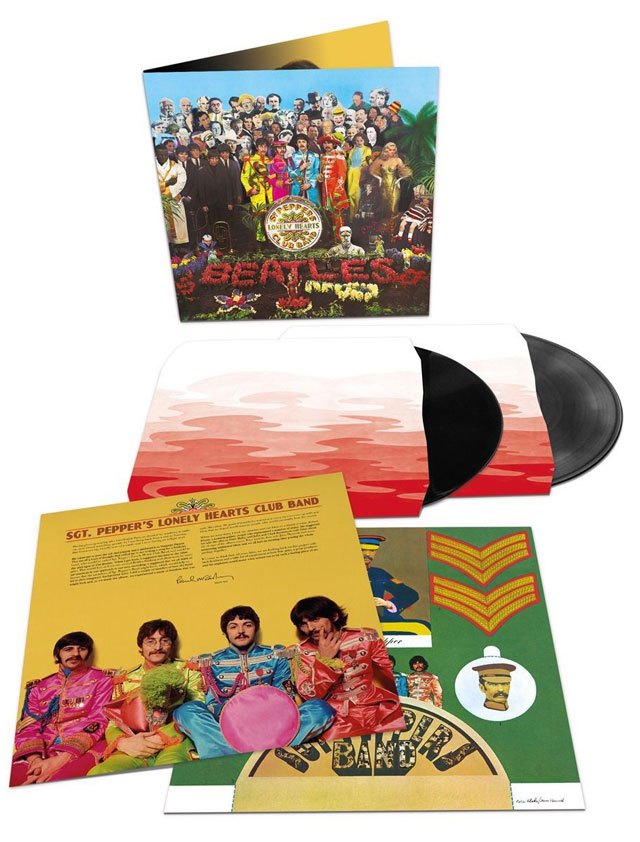 The Beatles Sgt. Pepper vinyl: 2-LP's, original 1967 cut-outs, booklet and custom sleeves
I appreciated the opportunity to refresh my vinyl copy despite having the
Deluxe Box Set
. Sgt. Pepper's vinyl is special. It was conceived and sold as a large format musical and graphical work of art.
The music has been remastered from the original tapes. The result is a vast improvement over the 1967 mono and stereo vinyl.
The stereo image is more realistic compared with the crude 1967 stereo mix with the vocals on one side and the instruments on another.
The musical details are better articulated. You can hear more of what made the Sgt. Pepper sound. However, there are people who prefer the less detailed unified sound of the mono mix.
The second LP has "previously unreleased alternate takes for each of the album's 13 songs, newly mixed in stereo and sequenced in the same order as the album."
The 4-page booklet provides extensive details on each of the alternate takes, along with a message from Sir Paul McCartney, unknown details about the Sgt. Pepper recording sessions, the recording details for the 1st LP and a story about the album cover and map of the people on the cover. For instance, I didn't know that EMI used the recently invented DI box on Paul's bass for the first time on Sgt. Peppers.
The original Sgt. Peppers cut-outs are also in the package along with extra vinyl records sleeves.
With the vinyl, you get the same gate fold cover that we bought back in 1967, with The Beatles in their resplendent Sgt. Peppers uniforms.
Click
HERE
to read more.