Beatles great Paul McCartney takes top spot with £780 million ($1 billion) with his wife Nancy Shevel
www.dnaindia.com
Sir Paul McCartney tops list of rich musicians, Adele hits numero uno spot in under 30s
ANI
Thu, 4 May 2017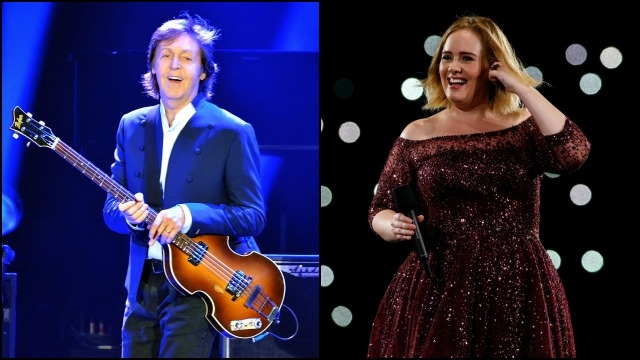 Sir Paul McCartney and Adele
Adele's earning for this year came from her album '25' and the subsequent world tour.
Adele has actually set 'Fire to the Rain' by becoming the richest musician under 30 in the British isles.
According to the latest edition of The Sunday Times Rich List, the 'Hello' hitmaker earned over £40 million last year, rocketing her wealth to whopping £125 million, which is an increase of almost 50% in the past year alone, as reported by Mirror.
Compiler of the Sunday Times Rich List, Robert Watts shared, "What a year for Adele! Such strong record sales and a busy touring schedule propel her into our main list for the first time. If Adele's career lasts as long as many of the other entries in our list, she has the potential to be the highest-earning British musician of all time."
The multiple Grammy-award winning artist is the only solo female artist on the list.
The rich list is topped by Sir Paul McCartney and his wife Nancy Shevell, who are worth of £780 million combined.
Former Beatles member earned an estimated £8 million from the Desert Trip festival in California in October.
Members of Rolling Stones, Sir Mick Jagger, Keith Richards and Charlie Watts also feature in top 20, as the group increased their collective wealth by £​50 million.
The list also includes artists like Sir Elton John, Robbie Williams and Sting.
The full list is:
1- Sir Paul McCartney and Nancy Shevell - £780 million
2- Lord Andrew Lloyd-Webber - £740 million
3- U2 - £548 million
4- Sir Elton John - £290 million
5- Sir Mick Jagger - £250 million
6- Keith Richards - £235 million
7- Olivia and Dhani Harrison - £210 million
8- Michael Flatley - £200 million
9- Ringo Starr - £200 million
10- Sting - £185 million
11- Eric Clapton - £170 million
12- Sir Rod Stewart - £170 million
13- Roger Waters - £165 million
14- Sir Tom Jones - £160 million
15- Sir Tim Rice - £152 million
16- Robbie Williams - £150 million
17- Ozzy and Sharon Osbourne - £140 million
18- Charlie Watts - £130 million
19- Adele - £125 million
20- Brian May - £125 million
The Music Millionaires list is released ahead of the 29th annual Sunday Times Rich List, which will be published this weekend.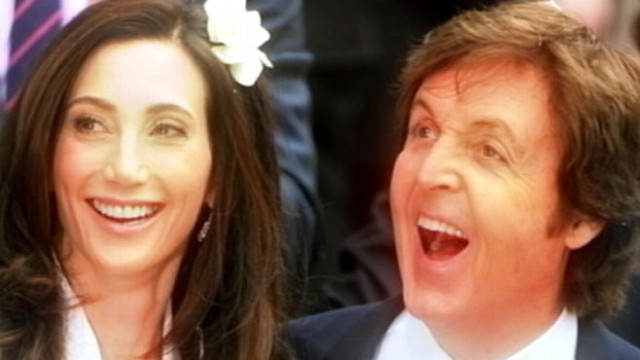 Nancy and Paul